Ethiopia has joined a handful of African countries that have space observatories and are developing space science seriously. There are several tangible and intangible benefits of space science, not least promoting a scientific culture that can finally break the vicious circle of poverty. James Jeffrey reports from Addis Ababa.
In the Entoto Mountains strewn with eucalyptus forests overlooking the Ethiopian capital, Addis Ababa, stands Ethiopia's first space observatory. It opened officially on 10th December 2014 and another observatory is already planned for construction at Lalibela, home to Ethiopia's famous rock-hewn churches.

"Space science technology is often considered a luxury only for developed countries, but it's actually a basic and vital need for development," says Solomon Belay, director of the Entoto Observatory and Research Centre. "Eventually you can sell the science in areas like consulting and training."
Belay points out how space science technology and research can also be applied to many basic necessities of life such as health, and energy and food security, after which come applications in more advanced areas such as environmental management, urban development and multiple fields of business.
Ethiopia's highland topography – the Entoto Observatory sits at 3,200m – and the ideal climate, which includes thin air and minimal cloud cover most of the year, make it an ideal site from which to observe the stars and galaxies. The Lalibela observatory will be even higher at about 4,200m.
The observatory was initiated by the Ethiopian Space Science Society (ESSS), founded 10 years ago to address the lack of space science activity and interest in Ethiopia.
At ESSS's inception, "Most Ethiopian politicians were not ready for space science," says Abinet Ezra, communications director for ESSS. Initially, ESSS had to import telescopes from the US until that proved too difficult due to unfavourable foreign exchange rates. Eventually those at ESSS managed to get their message to hit home.
"Ethiopian politicians have recognised the role space science can play in helping Ethiopia's development, and are supporting investment in the country's new observatories and space programme," Ezra says.
The $4m Entoto Observatory houses two 1-metre class telescopes, each of which weighs six tonnes and cost about $1.5m. About 85% of funds came from Mohammed Hussein Al Amoudi, a Saudi Arabian-Ethiopian businessman and billionaire who lives in Ethiopia and Riyadh, Saudi Arabia. The remaining funds came from the likes of the Ethiopian government, private banks and corporations.
"This is exciting for the region because other African countries have to send people to observatories in South Africa and Europe – but now they will be able to send them here," says Josef Huber, a systems engineer with the German-based Astelco Systems that built and installed the Entoto Observatory's telescopes.
Ethiopia is not alone in Africa when it comes to playing catch-up in the realm of space science technology. So far only a handful of African countries – such as South Africa, Nigeria, Egypt and Morocco – have fully functioning space programmes.
"Science development is not easy in Africa," Belay says. "Science needs political visibility otherwise it is not deemed important enough or allocated a budget."
Too often in the past, he explains, the economic strategies of African countries weren't linked to science and technology with attention instead given to small-scale agriculture. "But now developing countries are pushing to start space programmes," Belay notes.
The Entoto Observatory also seeks to change the fact that currently very little astronomy is taught in sub-Saharan Africa outside South Africa. It has already started facilitating Master's and PhD training in astronomy and astrophysics, space science and earth observation.
"When I was a child I got interested in space science but couldn't find anywhere to study it," says 24-year-old Eyoas Ergetu, a mechanical engineer graduate student at Addis Ababa University, and part of the observatory's team. "So it's very exciting to be working here."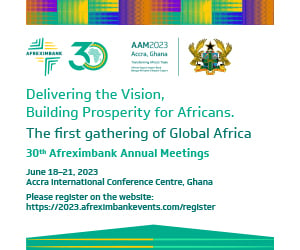 Fallacious argument
There are those, however, who don't share the enthusiasm. Recent media criticism has focused on the fact that Ethiopia remains a major recipient of foreign aid and say it cannot afford to embark on aerospace adventures while much of its population continues to reside in urban slums and deprived rural villages. But this is a fallacious argument – it is based on the mistaken notion that national income is a permanently fixed amount and any slice taken for one activity, means less to go around for other activities. In fact, only the application of knowledge can increase the size of the national cake and therefore reduce poverty and break the cycle of poverty.
Developed countries have been doing this for centuries but this discredited old saw keep reappearing whenever any developing country tries to emulate the knowledge-based economies and invest in science.
There is clear evidence that the application of space science technology and research is critical for the development of Ethiopia, and Africa at large, both when it comes to improving basic necessities of life and more intangible long-term benefits.
"Astronomy gets the young to embrace science and technology and a space programme is an important tool to inspire students to enjoy physics and chemistry," Belay says. "It's good for the image of Ethiopia, which is known by many for only its problems. And locally it will impact and increase people's science awareness, and that leads to development technology."
Out of the few African countries that have space programmes, even fewer have managed to successfully launch satellites into space – although the impact has been notable. Since 2010, satellite capacity across the continent has nearly tripled.
Nigeria has five satellites orbiting the globe. Those countries that have successfully launched satellites may not have to wait too much longer for new company. ESSS is trying to persuade the Ethiopian government to focus on getting Ethiopian satellites in space within the next decade.
Ghana and Uganda recently established space research programmes but are thought to be several years away from putting satellites into space.
African space policy
Satellite technology can help improve telecommunications and the monitoring of activities such as mining and farming and construction of major infrastructure projects like Ethiopia's Renaissance Millennium Dam. Ethiopia is already using foreign-owned satellites for such purposes, Belay notes, and having to pay to do so.
"If Ethiopia is to launch satellites it will need experts to design the project– I want to be one of those people," says Ergetu, adding he plans to start a graduate degree in aerospace engineering to enable him to participate in Ethiopia's next space science technology quest.
The augers well for the lofty ambitions those at ESSS are encouraging: next year a small satellite, designed and constructed at Addis Ababa Institute of Technology (AAiT) will become the first Ethiopian satellite in space, sent with another 49 satellites from various international organisations in a single rocket launch as part of the European-based QB50 project.
This initiative aims to achieve sustained and affordable access to space for small-scale research space missions and planetary exploration. AAiT was the first African institute selected to participate. And in 2014 the International Astronomical Union (IAU) signed an important agreement with Ethiopian partners to host an East African regional node of the IAU Office of Astronomy for Development. This is the first regional node to be established on the African continent as part of the IAU's strategy to realise global social benefits of astronomy.
Interest in what lies beyond African's terrestrial boundaries doesn't stop there. "The African Union is developing space policy for Africa," Huber points out. "This observatory will help."
Once the Entoto and Lalibela observatories are up and running they will provide training and research facilities for students at 33 of Ethiopia's universities, Belay says, as well as serve to attract international academia and scientists for the same purposes. It is hoped that Ethiopia could one day become the African version of Chile, a global hub for astronomy and research, and which benefits from important research and development, as well as space tourism dollars.
There's clearly still a long way for Ethiopia to go – but that's part of the reason for the excitement about the journey being embarked on and where it might lead to, as well as the wide-reaching effects it might have.
"Development is not always sustainable," Belay says, "but if it comes through science and technology it is sustainable."
Subscribe for full access
You've reached the maximum number of free articles for this month.
Digital Monthly
£7.00 / month
Recieve full unlimited access to our articles, opinions, podcasts and more.
Digital Yearly
£56.00 / year
Recieve full unlimited access to our articles, opinions, podcasts and more.