African art is all the rage nowadays. After being ignored for decades, both antique and contemporary African works of art are now commanding high prices in the major art markets of the world. What is even more encouraging, writes Leslie Gordon Goffe, is that some of the most prolific buyers of African art are Africans themselves.
If you are looking for an excellent rate of return on your money, invest in African art. That's the message from Sotheby's, which says there is a bull market for artwork from Africa right now and that investing in, say, a Dogon fertility statue from Mali or a Dan mask from Liberia is a better bet than investing in blue chip stocks.
"In my view we are going to see a strong rise in interest in the next 10 years and beyond that for many more years to come," predicts Heinrich Schweizer, head of Sotheby's Department of African and Oceanic Art, which has auctioned off more than $200m in antique African tribal art over the past few years.
Proof of how bullish buyers are for African art can be seen in the record breaking sale of a collection of pre-19th century antique artwork from Mali, Gabon and Liberia, which took place in New York at Sotheby's on 11th November. The 200 or so items, among which was a Congolese sculpture once owned by Picasso, and which it is said the artist used to develop his distinctive style, were auctioned for more than $41m, the largest ever sum for African art sold in the US.
In Europe, too, African art is fetching higher prices than ever before. In 2012, the late South African painter Vladimir Griegorovich Tretchikoff's painting Red Jacket, which had been expected to sell for around $50,000, sold for five times as much, at £337, 250 at Bonhams.
The next year, 2013, was a record year, too, for African artists. Vladimir Tretchikoff broke records again, when his painting Chinese Girl, which is the most widely reproduced picture in the world, was sold for £982,000, three times as much as expected.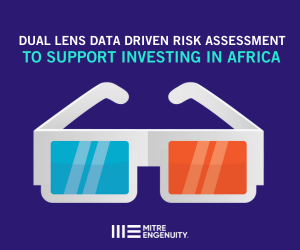 Two months later, a set of seven wooden sculptures by the late Nigerian artist Ben Enwonwu sold at Bonhams in London for £361,000, three times the expected price. 2013 also saw Ghana-born, Nigeria-based artist El Anatsui's break records. His massive aluminium bottle caps and copper wire sculpture New World Map sold for £541,250, the highest price the artist's work had ever achieved.
It is not by chance this boom in African art is occurring at the same time as an economic boom in Africa. African economies are growing faster than they ever have and foreign investment in Africa is as high as it has ever been. And now many Africans who have benefited from the economic boom have begun investing in African art, whether because of patriotism or a desire for profits, or perhaps a combination of both.
This is borne out by figures from Sotheby's showing that half of all those purchasing contemporary, modern African art, are African. Figures also show that the number of new buyers of African art also rose, by more than 70% between 2012 and 2013 alone.
Among the new buyers of African art is Nigerian investment banker Femi Akinsanya, who is said to own some of the best examples of Edo/Benin bronze and brass sculptures anywhere.
Subscribe for full access
You've reached the maximum number of free articles for this month.
Digital Monthly
£7.00 / month
Recieve full unlimited access to our articles, opinions, podcasts and more.
Digital Yearly
£56.00 / year
Recieve full unlimited access to our articles, opinions, podcasts and more.