Canada, which has huge mining interests in Africa, held its first Africa-Canada business summit in September. The expectation is that economic ties will grow beyond the current focus on mining and also that diplomatic and cultural relations, which appear frosty, will thaw. Sherelle Jacobs reports.
The first ever Canada-Africa Business Summit took place from 15th-18th September in Toronto. Over 1,000 people are reported to have participated in the event, which attracted leading Canadian and African businesses, NGOs and government actors. The focus was on a wide range of sectors from mining, infrastructure and ICT to education, and the question that dominated the conference was how to further improve Canadian-African business relations.
On the face of it, Canada has a number of advantages over other foreign states pursuing stronger relations with African countries. Canada has both English and French as its official languages, and both are widely spoken in Africa. Canada uses both the French civil code and the English common law system, which form the basis of legislation in many African countries.
Also Canada is the only G8 country not to have ever possessed any overseas colonies – which means it does not have the same imperial stigma as countries such as the UK and France. Canada has a lot in common with many African states too, such as its sparse populations existing in vast areas of land and extensive natural resources. Canada is also a massive investor and operator in the African mining space.
However, the North American country appears to have adopted a frigid attitude to Africa – with very few diplomatic missions, the slashing of aid budgets and what is often interpreted as a hostile attitude towards
Africans in general.
During the summit, Christian Paradis, Canada's Minister of International Development, announced that Canada is committing over $300m to invest in African SMEs and pumping $12.5m into Ethiopia's mining industry. One of the highlights of the whole event was the signing of a Memorandum of Understanding between Ethiopian Mineral Development Share Company (EMDSC) and Canadian mining and metal refining firm CVMR. The agreement is estimated to be worth around $3bn.
Both sides hope that the memorandum will pave the way for cooperation in the production of iron, nickel, lithium, PGM, tantalum, and niobium ore, and the refining of these concentrates into nano-powders. Through the agreement, CVMR has first rights to concentrates for a 25-year period.
Dr Kamran Khozan, Chairman of CVMR said, "The demand for premium-priced speciality metal powders is growing at a rate of 26% per year. CVMR's patented production methods produce metal powders up to 99.999% purity and at higher recovery rates and more economically than other mineral extraction methods. CVMR is very pleased that its technology can help unlock much wealth and generate economic development for the rapidly growing country of Ethiopia."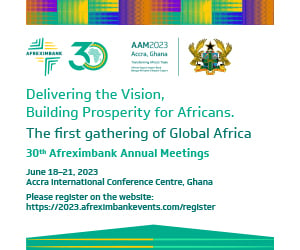 Ethiopia's Minister of Mines, Tolessa Shagi, replied that "The CVMR refining technology's ability to simultaneously refine multiple metals is very valuable to our mine sites and has the potential to transform Ethiopian mining economics and attract investment."
Over the years, Canada has signed Foreign Investment Promotion and Protection Agreement (FIPA) with several African countries although the bulk of these agreements in SSA were made over the last three years. Partners include: Benin, Egypt, Nigeria, Cameroon, Burkina Faso, Guinea, Côte d'Ivoire, Senegal, Mali and Madagascar. There are ongoing FIPA negotiations with Ghana and Kenya.
Mining is king
Mining is where Canada dominates when it comes to economic relations with Africa. Canadian mining firm Sherritt, for example, co-owns the world's biggest finished nickel and cobalt project from lateritic ore with Sumitomo, Korea Resources and SNC-Lavalin. The mine, Ambatovy, is located 80 kilometres east of Madagascar's capital. In January, Sherritt announced that Ambatovy had reached commercial production. It adds that Ambatovy is "one of the most ambitious industrial undertakings in the history of Madagascar, Africa, and the Indian Ocean".
Ivanhoe Mining is heavily involved in South Africa: the firm is currently developing a huge platinum mine several hundred kilometres south of Johannesburg. In June, South Africa's mineral resources department gave the green light for Ivanhoe to develop platinum, nickel, gold and copper at its project, located in the country's Limpopo Province: "The awarding of this mining right is hugely significant not only for Ivanhoe Mines but for South Africa's mining industry as a whole and is a culmination of Ivanhoe's exploration on the Bushveld."
Canadian multinational mining firm Barrick Gold Corporation has, of course, extensive operations in Tanzania through its subsidiary, African Barrick Gold. The firm is the largest gold producer in Tanzania and one of the biggest on the continent.
The Bulyanhulu complex produced 198,286 ounces in 2013. Reserves life is 25+ years and its proven and probable reserves by the end of 2013 came to 9.4m oz.
Subscribe for full access
You've reached the maximum number of free articles for this month.
Digital Monthly
£7.00 / month
Recieve full unlimited access to our articles, opinions, podcasts and more.
Digital Yearly
£56.00 / year
Recieve full unlimited access to our articles, opinions, podcasts and more.