The demise of South Africa's African Bank has sent a shudder of apprehension around the continent's banking industry. This was a bank that was 'too big to fail' but fail it did, shattering the dreams of millions of the poor who saw it as their financial beacon. But Tom Nevin reports that the fall was not fatal and the bank is rising again.
Then South Africa's African Bank buckled under the weight of a few million unsecured loans, it was leaking so badly that it looked certain to sink without a trace. Its demise threatened not only to rob poorer South Africans of their financial flagship and only real money management lifeline, but also to cause a contagion of sorts in the nation's financial services industry.
African Bank became unique in South African banking by being the bank that was too big to be allowed to fail. A rescue mission of no small measure was launched as a public-private endeavour to right the ship. The result of the multibillion-rand makeover, however, is a far cry from the craft that nearly went to the bottom and is, hopefully, more shipshape.
Abil (African Bank Investment Limited, African Bank's parent) imploded after announcing on 8th August that it needed to raise some R8.5bn ($850m) if it was to stay afloat. The share price shed 65% of its value in three days and its bond prices more than halved. The Reserve Bank stepped in and the company was placed in curatorship.
As recently as August this year, the men and women of South Africa's banking community were discussing whether or not one of their own, the champion of the forgotten, African Bank, was too big to fail.
African Bank Investments Limited, Abil for short, was the people's hero, especially those initially ignored by the Big Four, as being "the unbankables", largely because their low income made them more of a nuisance than a profitable customer base.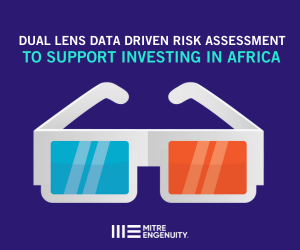 Abil set out to prove otherwise, succeeded beyond all expectation, and stayed the course much longer than many thought likely. And anyway the big financial services companies, retail banks especially, make their billions out of a lengthy, expensive and bewildering range of customer fees, having long since abandoned traditional banking as their main revenue source. These days, customer fees make up around half banks' income.
Abil appeared on the African financial landscape 20 years ago as the bank with a plan designed as to give those South Africans beyond the interest of the big players access to consumer goods via the world of 'big brother' banking. African Bank was the vanguard, and in many respects the standard bearer, of meaningful financial services for the poor. The term 'unbankables" was not in African Bank's lexicon because, as far as the financial services pioneer was concerned, there was no such thing.
By the end of this year's first quarter, the number of credit-active consumers had risen to nearly 28m. Nearly 10m were not creditworthy. The anomaly emerges of nearly 28m people with credit when only 16m are formally employed. Debt counsellors say the main reason the situation got out of hand was because the National Credit Regulator (NCR) had not been effective.
Toxic fallout
The fallout around Abil's implosion affected not only the lender but contaminated the financial services industry as a whole. The extent of the damage done is still being counted and it will be a while before it can be accurately measured.
Rating agency Moody's downgraded by one-notch South Africa's big four – Nedbank, Standard Bank, FirstRand and Barclays's Absa – and cut by two-notches the smaller Capitec bank. "But," noted a Mail and Guardian editorial, "the downgrades seem to have less to do with the health of our banks or the stability of our financial system and more to do with the Reserve Bank's recipe to rescue African Bank."
Subscribe for full access
You've reached the maximum number of free articles for this month.
Digital Monthly
£7.00 / month
Recieve full unlimited access to our articles, opinions, podcasts and more.
Digital Yearly
£56.00 / year
Recieve full unlimited access to our articles, opinions, podcasts and more.