Mauritius is venturing into new territory in mainland Africa to boost its economy. First it was Gabon, and now Mauritians have landed in Ghana, to exploit intra-African trade, business and investment opportunities, writes Nasseem Ackbarally from Port-Louis.
Mauritian know-how in sugar-cane technology is world renowned. Its Omnicane Flexi Sugar Cane Cluster – a refinery, a sugar mill, bagasse-cum-coal cogeneration power plant and a bioethanol distillery – so impressed Ghanaian President John Dramani Mahama when he visited in December last year that he invited the captains of this sugar enterprise to replicate the same model in his country.
Mauritians, too, are looking for new opportunities in Africa as available land becomes scarce in the island.
In Mauritius, Omnicane uses the latest technology to produce refined sugar for export to the European Union. It also manufactures ethanol, liquid fertilisers and CO2 from molasses.
In May it obtained a land concession of 20,000 hectares in the north of Ghana, where it will cultivate canes to produce 120,000 tons of sugar for export to the EU, also energy and ethanol, in a $250m investment project over five years.
Omnicane's Chief Strategy Officer, Gérard Chasteau de Balyon told African Business that mainland Africa was a logical choice for expansion: "Our first investment in creating a modern sugar enterprise was through a joint-venture project in Kenya and the sugar factory in Kwale is due to start operations very soon.
At cruising speed, it will produce about 80,000 tons of sugar for the local and the international markets."
Ghana's Northern Regional Minister, Alhaji Limuna Mohammed Muniru, said his region is the largest in Ghana in terms of land area, about 70,383 sq km, and has a population of 2.5m.
"This creates potential for development and for Mauritian businesses to be located in the region would help me to achieve one of my performance indicators of creating jobs," he said. He believes collaboration with Mauritius would help reduce problems of poverty, disease and illiteracy.
Apart from sugar, there are pan-African opportunities for the Mauritian business community in the services, agriculture, energy, infrastructure and financial sectors.
A leading Mauritius publishing house, Éditions de l'Océan Indien (EOI), is interested in distributing school textbooks in African countries. EOI executive director Reetoo Mungur identified a sizeable market in Ghana of 23m people, of whom 7m are students – in contrast to Mauritius's 1.3m population – during his visit in June.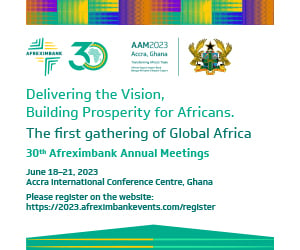 "There is good scope for our company. From Accra, we can also tap into neighbouring countries such as Côte d'Ivoire," he told African Business.
Dev Chamroo, CEO, Enterprise Mauritius, believes Mauritius has the expertise to offer high-value-added services such as, amongst others, education, medicine and seafood processing. Mauritius's annual export revenue was $6bn in 2013, of which $2.4bn was goods and $2.6bn services, with around $1bn worth of goods being exported to mainland Africa.
Removing blocks to trade
Ghana is removing blocks to trade to ensure flexibility in business transactions. Talking to Mauritian investors in June in Accra, Ghanaian Trade and Industry Minister Haruna Iddrisu said, "Intra-African trade accounts for hardly 10% of the region's total trade."
He outlined numerous measures his country had put in place to encourage investment and said Ghana was committed to the double-taxation agreement with Mauritius, so that investment between the two countries could be better structured.
Shamima Mallam-Hassam, Senior Director at Mauritius's Board of Investment (BOI), believes Ghana offers a stable business environment, high potential for growth, and an attractive consumer market for foreign investment: "Ghana is ranked second in the Economist Intelligence Unit (EIU) Democracy Index. With an over 50% growth rate in FDI projects, it is one of the highest in Africa. It is a powerhouse in Western Africa."
Even more, it has simplified complex and lengthy business procedures and is offering tax incentives. "Ghana is one of the most democratic countries in Africa and has a considerable and inexpensive labour force, a large agricultural base, numerous natural resources and stable institutions," she said.
Through the BOI, four Mauritian enterprises have already set up in Ghana, in manufacturing ICT and financial services. There is also interest in energy, sugar, agri-business, poultry and ICT.
Last year, Mauritius was among the top 10 investor countries by number of projects in Ghana. The BOI believes Mauritius has the edge on agri-business, hotels, financial services, consumer goods and manufacturing.
"In most of those, we already have expertise and know-how," Mallam-Hassam said.
Subscribe for full access
You've reached the maximum number of free articles for this month.
Digital Monthly
£7.00 / month
Recieve full unlimited access to our articles, opinions, podcasts and more.
Digital Yearly
£56.00 / year
Recieve full unlimited access to our articles, opinions, podcasts and more.