For most citizens of Malawi, there was little to celebrate as the country marked 50 years of independence. It is one of the least developed countries in Southern Africa and despite progress in various fields over this period, remains one of the poorest. Lameck Masina reports from Blantyre.
In July, the government of Malawi spent $370,000 to celebrate 50 years of independence from Britain but the gesture did not go down well with the majority of the population. Many questioned the logic of celebrating what they term '50 years of torment', which ordinary Malawians have had to endure since they were weaned from their colonial masters.
Over 60% of the country's population of about 15m people lives below the poverty level of $2 per day. The country annual budget continues to depend for 40% of its funding from donors, with the UK as the largest contributor. In addition, the UK also funds crucial programmes in social development, health, education and agriculture.
Poverty and overdependence on aid have tended to dominate debate on what 50 years of independence has achieved or failed to. The blame has largely been laid on the political leaders and their running of government
affairs for the past 50 years.
Before the celebrations were held on 6th July at Civo Stadium in the capital Lilongwe, a local weekly, the Saturday Nation suggested that Malawians should mourn instead of celebrating because there has been nothing to show since independence.
But in his speech during the event, Malawi's new President, Peter Mutharika, strongly opposed the pessimism by highlighting what he said progress the country had made over this period.
"When this country became independent in 1964," he said, "there was only 60 miles of tarmac road, now we have 200 miles of tarmac roads, isn't that progress? When this country became independent, there was not a single university, now we have close to 11 universities. When this country became independent, we had four and half million people, we now have 14m people and the economy is able to sustain those 14m people."
Mutharika continued: "Indeed we need to celebrate," he said, "because, among other things, 50 years ago, we did not have some of the hospitals we have today; 50 years ago, we did not have some of the roads we have today; 50 years ago, we did not have a single public university, let alone private ones; and, most importantly, 50 years ago, we did not have the democracy we have today. Since Malawi became an independent state, the country has continued to be an island of peace and calm, law and order."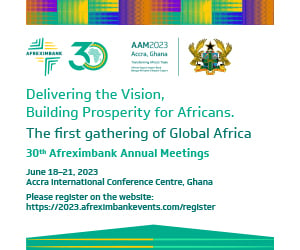 Different decisions and leadership style are what Malawians are now looking for from Peter Mutharika
However, his arguments did not seem to satisfy the public. There is an acknowledgment that despite the progress Mutharika highlighted, there is a strong feeling that the country has lagged behind in development compared with its neighbours such as Zambia, which has graduated from a low-income country to a middle-income one. Malawi is still one of the least-developed countries in the world.
"I can't say I have benefited anything from the fruits of being independent," says Mzee Makawa, a businessman in the commercial capital Blantyre.
"I have been doing business for over 25 years now; there is no improvement in my economic status. I have been failing to take bank loans because of the huge interest rates and unreasonable collateral they demand. Even the so-called political independence leaves a lot to be desired. There is a lot of political appeasements and favoritism. Those close to the ruling elite are those enjoying the fruits. Not the rest of us. "
Ben Kalua, a professor of economics at the Chancellor College of the University of Malawi, lays the blame on the country's poor economic performance on the lack of well-thought-out policies on agriculture – the country's economic mainstay.
Agriculture accounts for 37% of Malawi's GDP and 85% of export revenue. Over 80% of the labour force is in the agriculture sector.
Subscribe for full access
You've reached the maximum number of free articles for this month.
Digital Monthly
£7.00 / month
Recieve full unlimited access to our articles, opinions, podcasts and more.
Digital Yearly
£56.00 / year
Recieve full unlimited access to our articles, opinions, podcasts and more.