The third edition of the biannual Africa-Singapore Business Forum will be held in Singapore on the 27th-28th of August. The first Forum was held in 2010. Since then relations between various African countries and Singapore have become stronger. Both investments and trade have increased as the information flow between the two sides has improved. Report written by Anver Versi, Editor, African Business magazine.
It is rapidly becoming clear that what Singapore and Africa have to offer each other is quite unique. Already some 50 Singaporean companies are active in Africa; they range from food and agribusiness firms to urban planners, to contractors, to e-government system providers and, now, to major investors in African energy.
But what characterises this special relationship between Africa and Singapore is not the volume of trade or investment but the transformative nature of the interaction – exactly what African needs as it transitions to industrialised, middle-income status with a rapidly growing urban population.
Singapore has always been held in very high esteem in most of Africa. This was even before detailed knowledge of this tiny but mighty Asian country was as widespread as it is now becoming. African traders, combing the Asian hinterland for affordable and reliable goods to take back to their markets, also returned with tales of the extraordinary nature of this tiny island nation perched at the tip of the Malaysian Peninsula. 
After independence, most African nations initially naturally gravitated towards their former colonial overlords in Europe before looking further towards North America, Eastern Europe, including the USSR, and towards China and India. The balance seems to have now swung determinedly towards the East with China now firmly in the driving seat.
Nevertheless, word began to filter through that little Singapore, on the doorstep of the gigantic Asian mainland, was the key that would unlock a host of opportunities. In addition, everyone who visited the island nation came back with glowing reports of a 'First World nation in a Third World environment'.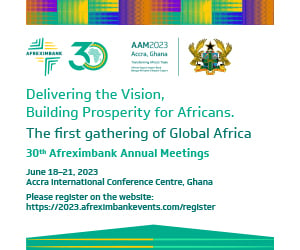 Even more impressive was the fact that Singapore, which shared a colonial past with Africa, had achieved its independence at roughly the same time as most African countries. In fact, its economy and the living standards of the majority of its citizens had been far worse than in all but the most wretched of African countries. 
To make matters worse, unlike many African countries, it had no natural resources whatsoever; it could not feed itself; it had to import its water from its neighbours; its rivers and waterways were so filthy, the stink carried all the way to Malaysia and Indonesia; its slums were described by British writers such as Somerset Maugham as the most squalid in the world and the ethnic Chinese, Malays, Indians, Eurasians and a few Europeans who made up its population were constantly at each other's throats.
Singapore had earned its living by processing rubber, copra and other produce from the hinterland around it but its main source of income was as a British naval base and transhipment port. But when the British decided to leave, despite urgent pleading not to do so from the island's young leader, Lee Kwan Yew, its fate seemed doomed. In a desperate attempt to survive as an independent entity, it formed a union with its large neighbour Malaysia. Two years later, Malaysia expelled Singapore. 
At this point, there were zero prospects for this young island nation cast adrift in a hostile world. Analyst Tilak Abeysinghe says that what happened next was 'a wonder created out of a tear drop'. The tears that the nation saw in the eyes of the then young leader, Lee Kuan Yew, solidified the determination of the nation to rise against all odds. The rest is history; Singapore turned its vulnerability to strength.
Subscribe for full access
You've reached the maximum number of free articles for this month.
Digital Monthly
£7.00 / month
Recieve full unlimited access to our articles, opinions, podcasts and more.
Digital Yearly
£56.00 / year
Recieve full unlimited access to our articles, opinions, podcasts and more.