Monitoring systems, for example, are critical and are likely to become even more so as customer numbers increase.
Jason De Swardt, who heads the new payment services hub at Nedbank agrees. "Nedbank is experiencing a period of explosive growth and is investing in modernising our banking architectures and processing systems," he says. "As our banking IT infrastructure grows, so does the complexity of monitoring transactions. INETCO Insight is envisioned to be our not-so-secret weapon when it comes to real-time transaction slowdown troubleshooting, improving problem isolation times by up to 75% – which helps us manage costs, and, more importantly, maintain the high level of service that our customers have come to expect."
The bank has attracted an extra 2m clients in the last two years alone. INETCO Systems specialises in analytics and transaction monitoring software.
The complexity of operations at Nedbank prompted the move towards the technology – servers, switches and third-party backends make for a complex banking architecture and Nedbank wanted to make every transaction completely visible to deal with and prevent transaction delays and failures.
"The African banking market is rapidly growing, both in client numbers, as well as in the number of channels that banks use to interact with these clients," said Bijan Sanii, president and CEO of INETCO. "For growing financial institutions, like Nedbank, INETCO Insight is the ideal tool to monitor transactions as they rapidly move through mobile banking apps, point-of-sale terminals and ATMs. Using [INETCO] Insight, network and server problems that would take several labour hours to isolate can be found in minutes."
NCR, the ATM market leader in South Africa, recently extended an agreement with Bytes Technology Group which will spell more innovation. Bytes' portfolio of innovative products include the NCR SelfServ Intelligent Deposit ATMs, which allow customers to carry out more complex transactions such as pay for bills.
Bytes will also to launch NCR's Cash Recycling ATMs and Teller Cash Recycling technology. This will allow South African banks to deal with a major cost involved in ATM operations – namely the handling and replenishment of cash.
Bytes is also to work on NCR APTRA software, which focuses on the integration of online and mobile with ATM technology – meaning better access to banking information and services for customers – for example, through mobile money payments, which the recipient can then access at an ATM.
"Africa is strategically important to NCR and our agreement with Bytes is a clear signal of our commitment to provide technology solutions that enable South African companies to reach more customers and deliver an exceptional experience," said Bill Nuti, the CEO of NCR. "We understand how consumers want to deal with companies across many industries in a seamless way through multiple channels.
In South Africa, we believe this growing consumer expectation creates a timely opportunity for companies to engage and serve their customers in a highly efficient way using the scale and breadth of our technologies."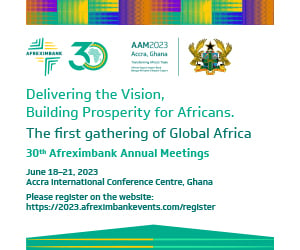 African banks are also clearly keen to improve the technology upon which they base their services in other areas of their operations – such as card processing at brick-and-mortar banks.
Standard Bank of South Africa, one of the country's top four banks, is a case in point. Standard Bank recently went into partnership with FIS to try to improve its card processing operations by introducing a new, improved version of Base2000, the bank's card processing system of choice, which is also used by a large number of major banks across the world. With the improved version of Base2000, Standard Bank was able to clean up more than a million lines of customised code within just over a year.
"Code degradation may not be glamorous, but for many organisations, it's a familiar and unwelcome problem," Standard Bank says. "It happens when, for example, a bank buys a successful software system and then starts to adapt it to fit its unique requirements. First there are changes to suit local legislation. And then, over time, more and more changes are added to the system in order to keep the software functionally up to date and the bank competitive in the market.
"The trouble is that after a while, the customisations become a significant part of the software, and as they do so, they damage it – turning it from a nimble, useful system into a lumbering and costly headache. That was the situation in which Standard Bank of South Africa (SBSA) found itself with its card processing software, Base2000."
Launching the improved version of Base2000 has ultimately meant improved profitability for Standard Bank.
State-of-the-art internet software
Banks are also investing in state-of-the-art software in internet banking. In Nigeria, Access Bank recently launched the multi-transaction-management software Primus, which is intended to render day-to-day supply chain and financial management of blue chip firms easier. Primus has been described as "a 21st-century game changer". Access Bank's then Group Managing Director/CEO, Aigboje Aig-Imoukhuede, has said that the product "does not exist in the Nigerian banking industry" and claimed that it "will make every bank in Nigeria to rise to the occasion."
Current Group MD/CEO Herbert Wigwe, Aig-Imoukhuede's successor, said at the time of the launch: "The internet banking solution is not just a secure multi-transaction management platform that removes the complexities around daily financial management of multinationals and large corporations, but also facilitates easy transaction with suppliers and distributors as well as employees in the value chain by simplifying the processes involved in executing payment, managing receivables and treasury services in the daily dealings of organisations."
Mobile banking technology is also a key growth area to watch out for, according to Kamat from Oracle. "From a customer perspective, Africa has seen tremendous growth in mobile and social media penetration in recent years and so in order to attract new customers, banks are looking to provide a service in line with the needs and expectations of people that are now used to mobility and the reach of technology in remote areas," he says.
"From a regulatory and compliance perspective, many African states are also looking to banks to transform the way that money flows through the economy more broadly. Utilising mobile banking and payments capabilities can help to reduce the reliance on physical cash and improve anti-money laundering (AML) and risk management," he adds.
Subscribe for full access
You've reached the maximum number of free articles for this month.
Digital Monthly
£7.00 / month
Recieve full unlimited access to our articles, opinions, podcasts and more.
Digital Yearly
£56.00 / year
Recieve full unlimited access to our articles, opinions, podcasts and more.