The term 'industrialisation' is the current African flavour of the year – virtually all countries are either embarking on industrialisation programmes or producing master plans for them. Nigeria, not to be outdone, has also launched its own "most ambitious plan yet" – in the words of President Goodluck Jonathan. The Nigeria Industrial Revolution Plan (NIRP) was announced in February amid much fanfare.
There is nothing new about efforts to turn Nigeria into an industrialised economy. It was the most industrialised country in West Africa immediately after independence, specialising in processing agricultural products, the manufacture of household items, foods, confectionery, drinks and vehicle assembly. The sector was ticking over very nicely and keeping even the small-scale informal businesses busy.
That was before the oil fever struck and billions were squandered on white elephant projects such as giant steel mills that produced nothing and dams that served no purpose apart from lining the pockets of Nigerian politicians and their foreign partners.
As everyone scrambled for a share of the oil pie, other sectors, including agriculture and manufacturing, were banished to the back of the room. Today the landscape is littered with carcasses of once-flourishing industries that have succumbed to the harsh operating environment.
Those that have survived operate at low capacity, crippled by obstacles such as poor power supply, multiple taxations and double-digit interest rates. Previous governments have always vowed to 'revitalise' the industrial sector and diversify from oil but apart from fine-sounding speeches, nothing has happened.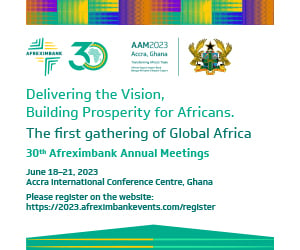 It is no secret that given its resources, its population and the capacity of some of its business leaders, Nigeria is punching well below its weight. Nigeria's rebased gross domestic product (GDP) rose to $510bn compared with South Africa's $384bn, when figures were released last month. This effectively makes Nigeria Africa's largest economy but there is no comparison between the industrial sophistication of South Africa and the badly creaking sector in Nigeria.
If the oft-repeated claims by Nigerian leaders that they want to see Nigeria among the ranks of the top economies of the world are to be taken seriously, then the country will have to wean itself off the easy oil-revenue stream and work doubly hard to rescue and reinvigorate current industries that still show signs of life and create an environment that rewards and encourages manufacturing and related industries.
President Goodluck's NIRP focuses on areas where Nigeria has competitive and comparative advantage such as agriculture and agro-products, metals and solid minerals, oil and gas, construction and light manufacturing services. This is the standard transition formula for resource based countries but theoretical 'competitive and comparative' advantage has little relation to the real thing.
Subscribe for full access
You've reached the maximum number of free articles for this month.
Digital Monthly
£8.00 / month
Recieve full unlimited access to our articles, opinions, podcasts and more.
Digital Yearly
£70.00 / year
Recieve full unlimited access to our articles, opinions, podcasts and more.