In order to provide an indication of how the balance of the entire continental economy is changing, we have decided to include some analysis of how the Top 250 African Companies has changed over the past five years. 
Moreover, 2009 is a particularly interesting year with which to make a comparison because most of the data upon which it was based came from 2008, on the eve of the global economic crisis. Some large economies have still not regained their 2008 GDP; while some corporations have stock values lower than they achieved in that year.
In 2009, we had not yet begun to include Anglo American, BHP Billiton and SABMiller because they were – at least partly – based outside Africa. However, the fact that they had a Johannesburg listing persuaded us to change our policy. Sasol was the biggest company in our table in 2009, with a market value of $18.6bn, roughly half of its valuation in our 2014 survey. It was followed by MTN Group and then Itissalat Al Maghrib. Then, as now, nine of the 10 biggest companies were South African.
The highest-ranked Nigerian firm was First Bank Nigeria, which held 28th position with a market value of $2.4bn. Despite the many ups and downs of the Nigerian banking sector in recent years, the company is worth exactly the same amount in this year's survey, but this stagnation has seen it fall 19 places to 47th.
The 250th ranked company in 2009 was Egypt's National Company for Maize Products with $178m; almost exactly two thirds of the minimum figure required for inclusion this year, suggesting that far from standing still, African stock values have recovered from the crisis and made significant progress.
Sector changes
In this year's survey, the biggest sector by some distance is banking with 56 entries, followed by consumer goods (food and drink) with 30, construction and materials (25) and mining and metals (18).
Although a large number of new players have entered the market over the past five years, it appears that the process of merger and acquisition has had even more of an impact, as there were 62 banks at that time. The cull of Nigerian banks by the Central Bank of Nigeria certainly played a key role in this reduction.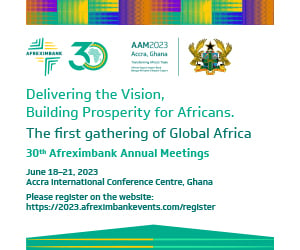 A similar process also appears to have accounted for a reduction in the number of construction and materials' firms listed in our table from 30 to 25. A smaller number of bigger producers, such as Dangote Cement, have invested in cement plants in other countries and are in the process of turning themselves into pan-African producers. The same process of consolidation has taken place among cement producers and construction companies in North America and Europe over the past 40 years.
Continental GDP was at least as dominated by commodities in 2009 as it is today, yet the number of mining and metals companies in our survey has jumped from 11 to 18, suggesting that even the recent slowdown in the Chinese economy has failed to stem the formation of new companies designed to exploit particular deposits in new areas of the continent.
One factor that could help to catapult annual African economic growth from the current level of 5-6% to Asian style 10% would be the creation of a large manufacturing sector. Manufacturing enterprises would help to create much needed employment and allow more of the continent's raw materials to be processed before being exported, retaining much of the value-added.
Chinese wage inflation currently stands at 12-15% in the industrialised east and south of the country and so many international companies have begun to switch manufacturing capacity to lower cost destinations, such as Vietnam and Bangladesh, with Myanmar likely to be next in the list.
African countries could also benefit from this transition but there are no signs of this happening just yet. There are eight manufacturing firms in our Top 250, just as there were in 2009. One probable explanation is the lack of reliable infrastructure in most parts of Africa, given that manufacturers are heavily reliant on transport connections, electricity and sometimes water supplies.
The representation of other sectors in our table shows little change but it is now worth considering the current state of the sectors, which follows, that provide most of our Top 250.
Subscribe for full access
You've reached the maximum number of free articles for this month.
Digital Monthly
£7.00 / month
Recieve full unlimited access to our articles, opinions, podcasts and more.
Digital Yearly
£56.00 / year
Recieve full unlimited access to our articles, opinions, podcasts and more.