US Ambassador (retired) Charles Stith has become a very familiar figure crisscrossing the African continent, engaging with leaders and ordinary people and building vital connections with the US. Anver Versi, who has known Stith for many years, pays homage to one of the US's best representatives to the continent.
I first met Ambassador Charles Stith (US ambassadors retain their titles even after retirement) when he called up out of the blue and invited me to lunch. The name rang a bell but I could not recall meeting him earlier; then I remembered reading about how, in 1998, the new US Ambassador to Tanzania had expertly smoothed highly ruffled feathers and re-established harmony between the US and the host country following the terrorist attack on the US embassy there.
When we met at one of his favourite restaurants in London, it was indeed the Charles Stith whose name had jogged my memory. The tall, slim and very dapper African-American gentleman who gave me a firm handshake told me that while he was no longer the US ambassador to Tanzania, he considered himself a lifelong friend of Africa.
He said he had sought me out because he read African Business "religiously" and thought we were doing "some great things for the continent". He wanted us to join forces to achieve the same ends. He told me about the institute he heads, the African Presidential Centre based at Boston University.
The initial aim had been to fill the often-yawning gap about contemporary Africa within US academia but it since evolved into perhaps the most dynamic centre for the discussion of African affairs in that country. He initiated the African President-in-Residence programme by which current heads of state spend sabbaticals at the university, the annual African Presidential Roundtable and the African Leaders' State of Africa Report. This is a review of developments in Africa from the perspective of former African leaders and I have always looked forward to reading it.
Since that first meeting, I have found myself involved in many of Charles Stith's activities – particularly attending and participating in his annual African Presidential Roundtable conferences in various African countries.
These have brought me into contact with former African heads of state with whom it has been possible to discuss the many issues facing the continent and to be able to do so in a relaxed and candid manner. It is a superb mechanism to employ the vast experience of former national leaders and to be able to apply their wisdom to contemporary issues.
Looking beyond the obvious
The roundtables have also brought me in contact with a host of US personalities involved in foreign policy and the fairly informal nature of the meetings has allowed tremendous scope to frankly discuss issues from both sides of the divide.
The themes of the roundtables themselves have always seemed to lead to broader African discussions on subjects such as energy, governance, agriculture and so on. The discussions have been very well researched and, to my mind, invaluable in pushing the thought frontiers.
Over the years that I have known Charles Stith, I have been amazed at the range of contacts he can call upon from both the US and Africa and how effectively he has been able to bridge the communications gap between the two. I also discovered that he is a talented writer and read his features in the International Herald Tribune, The Times and other publications with pleasure. He has also been a very welcomed contributor to African Business magazine. His articles look beyond the obvious and reflect deep thought on the issues he writes about; most of them have proved prophetic. He always calls me up on his frequent visits to and from Africa and I eagerly look forward to his visits, as I know his insights will be invaluable for me. On his last visit, I asked him how the concept of the African Presidential Roundtable came about.
"The Roundtable actually came about serendipitously. I was on a CCA Commission on Facilitating Private Capital Flows to Africa. At the conclusion of our deliberations," he said, "I suggested to Commission Chairman James Harmon (EXIM Bank Chair during the Clinton Administration) that we should vet our preliminary findings with African leaders.
"Former Zambian President Kenneth Kaunda was the APARC African President-in-Residence at the time. I asked him to contact some of his colleagues to come to Boston University to participate in a summit on Facilitating Private Capital Flows to Africa.
"Among those participating in the first roundtable were former heads of state: Nicéphore Soglo (Benin), Navinchandra Ramgoolam (Mauritius), Ketumile Masire (Botswana), Jerry J Rawlings (Ghana) and Ali Hassan Mwinyi (Tanzania). It was supposed to be a one-time event; but Sir Ketumile Masire said he thought the issue was so important that a follow-up meeting was warranted."
A host of follow-up meetings ensued and the Roundtable has now become an African-US discussion icon.
I asked him what he considered the main achievements of the roundtable.
"The roundtable has helped shape the broader policy debate relative to Africa – the second roundtable being a case in point. It took place in London, in the lead-up to the formation of the Tony Blair Commission on Africa," he recollected. "It gave us an opportunity to interact with the Blair Commission staff and focus their attention on facilitating private capital flows to Africa.
"A later roundtable on energy influenced USAID on focusing on that issue. Beyond that, given the degree of interaction between the APC former presidents and current presidents, and entities like the AU, it provides the former presidents a perspective from which to engage in policy discussions taking place on the continent."
I wanted to know what was behind inviting African leaders to spend time at Boston University and what their contribution to the understanding between Africa and the US was.
"Our rationale for the centre was that the current period in the history of modern Africa is the second most significant. The first is obviously the liberation era. The challenge for leaders during the liberation was 'how do they get their countries back?'," he explained.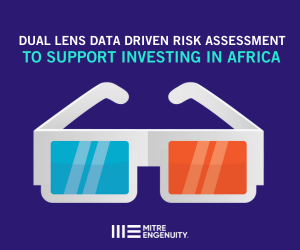 "The challenge for the current generation of leaders is 'now that we have our countries back, how do we make them work?'. In many cases, those former leaders that we engage are the architects of the change that has been taking place.
"So, from a pedagogical perspective, engaging them is a way to chronicle this very important period. Beyond the pedagogical significance, there is the practical benefit of having them reflect on their experiences and share those with current African leaders and others involved on the African continent."
I asked him how much his interaction with Africa and its leaders helped US-Africa relations?
He thought about this for a minute or two, then said: "Former Secretary of State Hillary Clinton, former Assistant Secretaries of State Jendayi Frazer and Johnnie Carson have indicated, within and outside the State Department, that the African Presidential Centre is an asset in terms of furthering US-Africa relations.
"It provides a US-based forum for current African leaders to express their perspectives (the African Leaders' State of Africa Report). And, in our work with former African heads of state and government, the APC President-in-Residence Programme provides an opportunity for democratically retired African leaders to transition out of office."
This was the diplomat speaking – self-effacing and understated. In reality, Ambassador Charles Stith and his centre have done more for US-Africa relations than years of official diplomatic ties. I pointed out to him that while US perceptions in Africa were mixed, China was regarded more favourably. Was this a worry?
"While China's involvement on the continent does get mixed reviews, overall that involvement is being viewed as a net benefit. I think the difference between how the US is viewed versus China ultimately comes done to China being more vigorously involved and more focused on policies, programmes, and investment that are mutually beneficial. Security issues, like piracy, are as important to Chinese interests as they are to Western interests. Interestingly, it is in the area of security interests where there has been the most multilateral cooperation."
With Africa seen as one of the most attractive growth poles in the world, why have US companies been so slow in terms of investments? Have they missed the train?
"I think it would be premature to suggest that the US has missed the train either bilaterally or in terms of business opportunities. It is important to note that the train has left the station and will keep going. It is up to the US to get to the next stop. The US has an enormous amount of goodwill on the continent with policies like AGOA, PEPFAR, and the Millennium Challenge Initiative.
"The election of Barack Obama has also positively touched African sensibilities. Having said this, because of the challenge that current African leaders face to make their countries work, China's presence on the continent has added an important alternative in the options to further African development. The same can be said for the implications of India's increased involvement on the continent."
What is the most important aspect of the US-Africa relationship and how can this be made stronger? I asked him. "I would suggest that there are three key areas of engagement that have significant mutual implications: (i) transnational security threats, (ii) trade and investment, and (iii) governance and humanitarian concerns. From Al Qaeda to Al Shabaab, these terrorist organisations pose threats to Africa's development and Western security. Capital is a coward.  Fragile or failed states are not attractive venues for investment. In addition, such states are breeding grounds for terrorists that would pose transnational security threats for the West.
"African development and US economic growth hinge on African access to US capital markets and consumers and US growth depends on more fully exploiting Africa's potential as a market. In the 16 countries that APC tracks, there is an aggregate population of some 650m people. These people live in countries with democratic regimes and free market economies. They are primed to be potential markets for US investment and imports.
Personal perspectives
Finally, I wanted to know what Africa meant to him personally.
"In many ways, I've come of age as Africa has over the past 50 years. My first trip to Africa was in 1968. I was a part of a short-term mission to Kenya to build churches and facilities for ministry in Kenya. The mission was organised by the Commission on Ecumenical Mission and Relations of the United Presbyterian Church in the United States of America (UPCUSA ). The experience inspired everything, from my curiosity about life on the other side of Mt Kilimanjaro (Tanzania) to an ongoing commitment to working on Africa issues. That was the first of what was a number of subsequent engagements in Africa:
"In 1982 I organised and conducted a fact-finding mission to Zimbabwe (which was two years after independence) and South Africa (which was still gripped in the throes of apartheid). Members of the delegation included a Northeastern University dean, Boston Globe managing editor, and a former Harvard colleague and Long Island, NY, Pastor. In 1994 I was a member of President Clinton's official delegation to monitor South Africa's first democratic multiracial election. Rev Jesse Jackson and Assistant Secretary for African Affairs George Moose were among those on the delegation.
"In 1998 came my appointment as US Ambassador to the United Republic of Tanzania. In a sense, this was my coming full circle in terms of my first visit to the continent.
"I remember very distinctly wondering, during my time in Kenya in 1968, looking Mt Kilimanjaro in the distance, wondering what life was like on the other side of the mountain. Little did I know that in 30 years I would be on the other side of the mountain helping to heal a breach between the US and Tanzania. From 2001 and beyond, since my retirement as US Ambassador to Tanzania, the continent has become my life's work."
Indeed. I have rarely met anyone from outside the continent who has worked with as much zeal and dedication to improve conditions for the ordinary people of Africa and who has shown as much respect and understanding of the continent and its leaders. While Ambassador Stith is every inch as patriotic an American as you can hope to find, he is also very much an African by choice.
Subscribe for full access
You've reached the maximum number of free articles for this month.
Digital Monthly
£7.00 / month
Recieve full unlimited access to our articles, opinions, podcasts and more.
Digital Yearly
£56.00 / year
Recieve full unlimited access to our articles, opinions, podcasts and more.