Nigeria's national anthem speaks of aspiring to build a nation that will attain "great lofty heights". The Nigerian government has taken steps to lay the foundations, and the opportunity is now available to foreign investors to play their own part in the building of the nation. Adrian Mayer* and Sue-Lyn Cashman-Pugsley* consider why Nigeria offers a wealth of potential for luxury brands. 
As Nigeria enters its 15th year of democratic rule and marks its centenary year in 2014, there is a sense of renewal and energy which makes its prospects very appealing, particularly for luxury brand investment. Consistent GDP growth in excess of 6% per annum and a population of over 160m people (a significant proportion of which is below the age of 30) further signify Nigeria's potential (some commentators argue that these official figures understate the actual GDP growth, but any European leader would happily 'suffer' from only 6% GDP growth). 
Nigeria's burgeoning middle class have access to an ever-increasing amount of disposable income and Lagos, the country's most populous city, is expected to have more than $25bn a year in household spending available to it in 2020. The signs all point to Nigeria's retail sector being on the brink of transformation. Certain foreign investors already recognise the promise that Nigeria offers the retail sector. For example, the global pan-emerging-market private equity firm, Actis, is one such investor, which manages investments extensively in the country across a number of sectors, including retail.
Following its successful investment in the pioneering build of Nigeria's first modern style shopping mall, The Palms in Lagos, Actis has also invested in (and has constructed) the Ikeja City Mall development again in Lagos, which attracted 45,000 visitors on its first day of trading in 2011. Today, it is also developing Jabi Lake Mall, a lakeside one-stop leisure and retail destination just 10 minutes from Abuja's central business district, offering 27,000 square metres of grade-A shopping space.
David Morley, Head of Real Estate at Actis, thinks there is real scope for a transformation in the retail sector in Nigeria and feels that the work the Actis team is doing in Nigeria in developing high-quality retail experiences is an important means of accessing the emerging middle class and driving economic growth. "We strive to develop destination malls that attract high-quality tenants. There is great scope for international brands to expand into countries such as Nigeria, and target the growing middle class."
With the increase in households with regular disposable income comes an increase in those who want to distinguish themselves from the crowd by indulging in luxury spending. Affluent and aspirational Nigerians love luxury brands and the demand for luxury brands in the country is clear. In 2012 Porsche took the step of opening a dealership in Lagos and in August this year Nigerian group Coscharis Motors was awarded exclusive dealership rights in the country of super luxury brand Rolls-Royce. 
Whilst there is undoubtedly a demand for luxury brands, the absence of their direct presence in the country is becoming more and more obvious. Ifeoma Williams of Lagos-based Fruition Image and Brands Consulting Services notes that some luxury apparel brands are only available through local retailers, who stock various designer brands but are often sold out in advance and sometimes have long waiting lists. Although online purchasing of luxury brands is possible, it is not utilised as a means of shopping for luxury as it might elsewhere in the world. Those who seek out luxury brands currently resort to travelling abroad for their purchases. 
However, there is spending power in the country, particularly in Lagos and Abuja, and there is a very clear gap in the market for high-end and luxury brand presence on the ground. It would appear an ideal time for luxury brands to actively consider how to gain more of a presence in Nigeria. Nigeria has a number of investor-friendly policies, laws and regulations which are geared towards encouraging foreign companies to establish their businesses in Nigeria which would allow the luxury brand market to flourish on Nigerian soil.
Supporting foreign investment and business
The Nigerian Investment and Promotion Commission Act stipulates that a non-Nigerian entity may invest and participate in the operation of any enterprise in Nigeria (except in a few areas of the economy such as defence). The Act also makes guarantees against expropriation, specifically stating that no law can force an investor to surrender its interest, unless the acquisition is in the national interest or for a public purpose. In those cases, investors are entitled to fair, adequate and prompt compensation.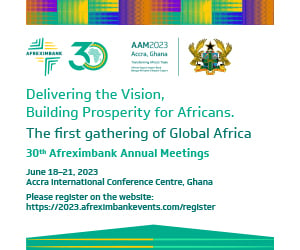 Nigerian policies also provide assurances on the repatriation of profit, dividend and capital brought into the country by the foreign investors. There is also no restriction on foreign ownership – Nigerian companies may be wholly owned by foreigners, but limited liability companies must have at least two shareholders. Furthermore, the Nigerian government has applied a number of fiscal and monetary policies with a view to stabilising the local currency and managing inflation. Raising the minimum capital requirement for banks was one measure which assisted the consolidation of the banking industry. These policies are constantly reviewed with the aim to contribute to a better and more robust environment for businesses. This, combined with an increased presence of big financial sector brands has made access to working capital and other credit facilities less difficult. Recent anecdotal evidence suggests that there is now the ability for borrowers to choose from a number of lenders for certain project types. This points to greater liquidity and an improvement in the market, whereas previously there was not a great deal of choice of lenders, for development finance in particular. 
The Nigerian government is in a process of implementing various economic reforms such as privatisation and deregulation of key sectors of the economy with a view to transferring the state ownership of institutions to the private sector to allow for more business competition and better efficiency and productivity. Nigerian Lagos-based law firm, TNP, considers the recent steps taken to privatise the power industry to be a means of encouraging increased foreign investment as it indicates an end to a shortage of electric power and reduced need for more expensive alternative power, which in turn would decrease operating costs for businesses.
Whilst current policy and regulation is clearly paving a way for foreign investment, there is still much work to be done to encourage luxury brands to set up in Nigeria. Customs administration needs to be less cumbersome and the Nigerian government also needs to implement tax reforms to address the possibility of double taxation.
The process of land administration (for example, taking on a lease) is also a key area that requires reform. The process for acquiring and disposing of interests in land currently involves various consents and fees and the process is neither quick nor straightforward. It is widely thought that establishing a
business in Nigeria where an interest in land is acquired could, and should, be simplified.
Overseas business risks
Recent events in Nigeria, such as the violence by Boko Haram, and elsewhere on the African continent would understandably cause a serious concern for any foreign investor or brand looking for new opportunities there. However, in today's world, terrorism and its capacity to cause human trauma, to disrupt business and undermine investment decisions will now, in some parts of the world, always be a factor in assessing overseas business risks. 
Unfortunately, the recent massacre of students in northeastern Nigeria by Boko Haram highlights the presence of extremely violent terrorist activity. Ansaru, considered by some to be an offshoot of Boko Haram that concentrates its efforts on targeting foreign interests, has also recently been in the world news spotlight. It has claimed responsibility for the kidnapping of a French national in December last year from northern Nigeria. 
Whilst the major threat stems from Islamic extremists seeking to impose Islamic law in northern Nigeria, militant groups also operate in the Niger Delta region with activity focused on the country's energy resource sector. Terrorism is a factor any foreign business must consider very carefully. It is clear there are steps being taken by the Nigerian government to address this problem. Nigeria is no different from other countries in that regard and is not immune from the threat of terrorism. 
On balance, Nigeria remains a potentially lucrative market for the luxury sector and luxury brands are starting to take notice and beginning to commit more obviously. 2014 will bring the launch of luxury hotel chain JW Marriott in Lagos. Kempinski also plans to develop in the region. Luxury brand Ermenegildo Zegna recently put down roots. Nigeria would indeed be well placed to toast the arrival of additional luxury brands; it is one of fastest growing markets in the world for Champagne sales and consumption and there are no signs yet of it slowing down.    
*Adrian Mayer is a Partner at Charles Russell LLP and specialises in corporate finance work. He has been advising clients in sub-Saharan Africa since 2001. Both Adrian and Sue-Lyn Cashman-Pugsley are members of Charles Russell's Retail and Leisure sector, which advises high-profile clients in the luxury goods sector.
Subscribe for full access
You've reached the maximum number of free articles for this month.
Digital Monthly
£8.00 / month
Recieve full unlimited access to our articles, opinions, podcasts and more.
Digital Yearly
£70.00 / year
Recieve full unlimited access to our articles, opinions, podcasts and more.