A gripping new Hollywood movie is based on a true story of piracy on the coast of East Africa, when a US container ship was hijacked and its captain taken hostage. It presents the issues on both sides and is making stars of its Somali actors. However, piracy in all its different forms in East and West Africa remains a deadly menace and adds enormously to the cost of doing business. Alexa Dalby reports.
Captain Phillips is a major Hollywood movie so tense that its 134 minutes leave you breathless – even though it's based on a true story, so you already know how it will end. 
It stars international A-lister Tom Hanks as Richard Phillips, the captain of an American container ship hijacked as it sailed from Oman to Mombasa, Kenya, in 2009, carrying food aid through the notoriously pirate-infested waters surrounding Somalia. 
The film also stars four unknown young Somalis living in the US, who were found at an open casting call through a TV advertisement in the Midwest city of Minneapolis. A crowd of more than 700 hopefuls turned up. 
Though he had never acted before, charismatic Barkhad Abdi, who was working as a limousine driver, scooped the role of Muse, the pirate gang's leader, and he holds his own against Hanks, who is at the top of his acting game in the film. 
Abdi's performance was so good that he is even tipped for a Best Supporting Actor nomination at the Oscars. "I've watched a lot of Tom Hanks films, and I'm a big fan of his. I thought this was a good chance to try to be part of something big," he says of his acclaimed first venture into the film world.
British director Paul Greengrass's verité-style filming with a moving hand-held camera draws us realistically right into the thick of the action, and, unusually for Hollywood, he gives us both sides of the hijack story. As the film starts, we see Captain Phillips saying goodbye to his wife as he leaves his pleasant home in Vermont for the ill-fated voyage of the US-flagged MV Maersk Alabama. 
Next we see the soon-to-be pirates in their wretchedly poor fishing village in Somalia, pressured into piracy by the threats of the local warlord's armed gangs. Phillips and his crew are just ordinary merchant seamen doing their job – though Phillips himself is extraordinarily resourceful. The skinny Somalis, armed to the teeth with automatic weapons but dressed in rags, are desperate men in a failed state where they have no legitimate way to earn a living. 
As the enormous container ship slowly makes its way along the coast, the pirates speed recklessly after it in their skiffs, bouncing dangerously in its wake as it tries unsuccessfully to repel them. Despite its water cannon defences, four of them manage to board it and take it over, led by Muse (Barkhad Abdi). "Look at me … I am the captain now," he tells Phillips, eyeball to menacing eyeball.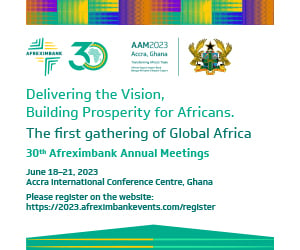 When the Somalis find out it is an American ship, they think they've hit the jackpot and demand a ransom of $10m; and it's clear they will stop at nothing to achieve it – they have nothing to lose. They explain it as just "business" – "Taxes. You come to our water. Your fishing boats take all our fish". 
They are violent, unpredictable, fuelled by the drug khat, but they are outsmarted by the captain and crew's evasive action, and two are wounded. Angered, they leave on one of the ship's lifeboats, taking Phillips with them as a hostage, expecting to earn more – millions – that way than by taking all the cash in the safe on board, a mere $30,000. 
Cramped together with them in the small, snub-nosed orange lifeboat, Phillips tries to reason with them for his life as a US navy destroyer, summoned by his distress call, closes in on them and helicopters full of US Navy Seals circle overhead. As the tension mounts and the confines of the lifeboat become unbearably claustrophobic, the pirates argue among themselves – in their own language, subtitled in English. 
Phillips acknowledges the truth of his situation: the pirates have to get him to dry land otherwise their hijack is wasted and they will have to face the consequences, but, although the Navy are primarily there to rescue him, they would kill everyone, including him, rather than let that happen.
Rather than a celebration of American power, the film leaves us with a sense of huge imbalance. The barefoot pirates have nothing except their guns, and though their actions are by any standards heinous, they are also almost naïve in their expectation of making millions – which, Phillips tries to convince them, would only line the pockets of the warlord – and even hoping to go to America and buy a car. "If you've done this before, why do you need to do it again?" he asks them – in other words, why are they still poor? 
Against them is the might of the US navy with its unlimited manpower, firepower and the ultimate in technology. The little lifeboat in which they think to make their escape is dwarfed in front of the flotilla of US Navy vessels.
Subscribe for full access
You've reached the maximum number of free articles for this month.
Digital Monthly
£7.00 / month
Recieve full unlimited access to our articles, opinions, podcasts and more.
Digital Yearly
£56.00 / year
Recieve full unlimited access to our articles, opinions, podcasts and more.