China, India, South Korea, Turkey and Brazil: the list of important new African investors continues to lengthen. Some could view Brazil as just another country seeking to make money out of the world's second-fastest-growing continent. But Brasilia appears to be bringing something new to the table by offering an equal partnership and a sense of wanting to reconnect to Africa – the mother continent for the majority of its population. Ultimately, however, it will be the success of Brazilian investment that defines a relationship that is not altogether new. Report by Associate Editor, Neil Ford.
Former Brazilian President Luiz Inácio Lula da Silva famously said that Brazil "owes its current strength to the more than 300 years of slavery during which we exploited the sweat and blood of millions of Africana. Africa cannot be looked at like it used to be seen, as a simple supplier of minerals and gas. We have to find African partners. We don't want hegemony; we want strategic alliances."
Brasilia estimates that more black people live in Brazil than anywhere else on earth apart from Nigeria and so insists that the country has a solidarity debt that it must repay. About 40% of all of the 11m Africans who were taken by slavers to the Americas ended up in Brazil. Moreover, black people in Brazil today have retained far more of the African cultures of their ancestors, in the form of cuisine, dance, music and religions, than those in North America.
Linguistic and cultural ties are also shared with the five African states where Portuguese is the official language: Angola, Cape Verde, Guinea-Bissau, Mozambique and São Tomé and Príncipe. Such historic and cultural ties are interesting but help to cement and complement economic relationships, rather than build them in the first place. Despite their common experience of the slave trade, the two regions had minimal contact following the official abolition of slavery in Brazil in 1888 until relatively recently. It was Lula's time in office, from 2003 until 2010, that saw Brazil make a determined effort to build political and economic bridges with Africa. His strategy saw Brasilia position itself as a partner for the African continent remarkably quickly.
Lula visited a total of 21 African countries during his time in office, making 28 tours of the continent. He also directed his Ministry of External Relations, which is often known as Itamaraty, to increase the number of African embassies in Brazil from 16 to 34. Brazil's foreign policy had previously focused on relations with the US, with its neighbours in South America and, to a lesser extent, Western Europe.
Rising trade volumes
Economic activity across the South Atlantic took off over the same period. The value of trade between the two regions increased from $4.3bn in 2000 to $26.5bn in 2012. African share of total Brazilian trade increased from 3.9% to 5.7% over the same period. These figures do not represent such spectacular growth as trade between Africa and China but is nevertheless indicative of a strongly developing source of trade.
Brazil's interest in Africa stems from two main factors: growing economic confidence and the end of military government with the introduction of democracy in Brazil during the 1980s and 1990s. This has given subsequent governments the opportunity to create a new image on the global stage.
Brazil previously gave way to Portuguese influence on the continent but Brazil is now easily the most influential Lusophone country in the world. Its GDP of $2.253 trillion at the end of last year is more than 10 times bigger than Portugal's $212bn.
Marcelo Carreiro of the Federal University of Rio de Janeiro told journalists that Brazil's involvement in Africa was designed to enable access to new markets and create a strategic security area in the Southern Atlantic Ocean that would be "responsible for conceptually expanding this country's frontier towards the African coast."
He added that this would protect "not only its strategic pre-salt [oil rich] area but also the vast extension of Atlantic coast, in a mare brasiliensis [or Brazilian Sea]."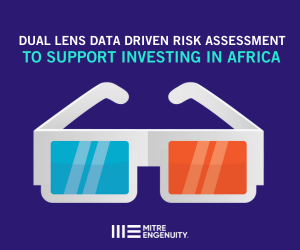 The northeast of Brazil is one of the poorest parts of the country but is the area that stands to benefit most from growing trade with Africa. Brasilia is already promoting new shipping routes between northeast Brazil and the Gulf of Guinea.
Brazil is also important because the African continent as a whole has a trade surplus with the Latin American country. This surplus stood at $2.05bn last year, although this was largely the result of a $6.95bn surplus in Nigerian trade with Brazil, which stems from oil exports. Four countries account for 59% of African trade with Brazil: Nigeria ($9.1bn), Egypt ($3bn), South Africa ($2.6bn) and Angola ($1.2bn). Brazilian companies import billions of dollars worth of oil from Nigeria because it is more suitable for refining in existing Brazilian refineries than Brazil's own oil.
Ruderico Ferraz Pimentel, the head of overseas operations at Eletrobras says: "African economies have always had immense potential, but this potential had not been well exploited, both because of infrastructural problems, which are beginning to be resolved, and because of the political instability, which some countries are now overcoming.
"But it is a continent that I know has to grow because of the abundance of its reserves of natural resources. At Eletrobras, we think that we can contribute to this growth, investing in countries by implementing improvements in their energy sectors. We believe that our involvement in the African continent could represent a significant part of Eletrobras' international investment in the future."
A different approach
Brazil's interest in Africa is different to many other countries because Brazil already has many of the natural resources that attract other countries to the continent, including oil and iron ore. Although they are still partly state owned, Vale and Petrobras' investment decisions in the continent are purely based on commercial considerations, rather than the strategic needs that drive a great deal of Chinese investment. In addition, while Chinese companies invest in almost all African countries and almost all sectors, Brazilian investment is far more selective and targeted at industries where Brazil is particularly strong.
Initial investment centred on other Lusophone countries. Pimentel says: "We can cite as advantages the fact that we have already established relations with some African countries, as have other Brazilian firms. In the case of Mozambique, the advantage is the obviously that we are both Portuguese-speaking countries."
However, the experience gained in Mozambique and Angola has enabled many firms to look elsewhere on the continent. Research undertaken by the Don Cabral Foundation last year revealed that 34 large Brazilian corporations were operating in Africa. Of these 15 firms believed that the promotion of Brazilian investment in Africa had encouraged their activities.
Brazil is the sixth-biggest economy in the world and the second biggest among the Brics nations of Brazil, Russia, India, China and South Africa. Of emerging markets, only China has greater GDP. Yet Brasilia does not have anything like the economic power of the US or EU, nor the investment potential of China. It must therefore develop a relationship with Africa that is not purely based on investment.
Brazil perhaps has more in common with India in terms of its involvement in the continent. Both are large economies that are at the forefront of changes in the balance of global economic power and both have historic, cultural and linguistic ties with the continent.
As we discuss later, the government of Brazil and the Brazilian Development Bank, Banco Nacional de Desenvolvimento Económico e Social (BNDES), have provided financial support for companies investing in Africa. Indeed, ventures developed by Odebrecht and other Brazilian construction companies benefit from some support from Banco do Brazil and BNDES. For instance, BNDES provided an $80m loan to aid the development of a new international airport in Mozambique. Despite the growing diplomatic and cultural ties, almost all investment decisions, at least for the time being, appear to be commercially driven.
Subscribe for full access
You've reached the maximum number of free articles for this month.
Digital Monthly
£7.00 / month
Recieve full unlimited access to our articles, opinions, podcasts and more.
Digital Yearly
£56.00 / year
Recieve full unlimited access to our articles, opinions, podcasts and more.