A stunning new airport terminal, built at a cost of $260m, has been inaugurated at the Sir Seewoosagur Ramgoolam international airport in Plaisance, southern Mauritius. As well as being environmentally friendly and beautiful to look at, it will give an economic boost to the island by giving it the capacity to double tourist arrivals and increase its cargo and transhipment business. Report by Nasseem Ackbarally from Port-Louis.
This is one of the most beautiful airports in Africa," says Bruno Mazurkiewicz, Chief Executive Officer of Airport Terminal Operations Ltd (ATOL). He believes with this terminal Mauritius is positioning itself as a transit platform, able "to anticipate the needs of passengers and of airlines and to improve on the quality of the service".
The 57,000 square metre site is Mauritius's largest structure. It will play a crucial role in the economic development of the island by doubling the airport's capacity, catering for up to 4.5m passengers a year.
The new terminal has 52 check-in desks, five boarding gates, of which one is A380 compatible, 26 immigration counters, five telescopic passenger boarding bridges, five baggage claim carousels, a new aircraft parking area and a landside car park for more than 1,000 cars for passengers, taxis and tour operators.
There are 36 immigration posts for arrivals and 12 health-check points, to allow more fluid and speedy passenger handling, and a dedicated area for the public that allows them to stay in contact with passengers both on departure and arrival.
China, France and Mauritius partnered in the $260m project. It was financed through a loan the Mauritian government obtained from Exim Bank of China at a concessionary rate of 2% for 15 years.
Development, design, construction and operation of the new passenger terminal is by Airport Terminal Operations, a Mauritian company, a partnership between Airports of Mauritius and Aéroports de Paris Management, a subsidiary of Aéroports de Paris Group.
It took the China State Construction Engineering Corporation three and a half years to complete it. Constructed using glass and 140,000 tonnes of steel, the terminal gives an impression of lightness through a roof modelled on the ravenala palm, a tree found across Mauritius, and also aptly called the travellers' palm.
The terminal is environment-friendly, in line with the "Maurice Ile Durable" concept. It uses solar energy collected by 264 photovoltaic cells and it has facilities to collect rainwater. Three reservoirs with a 800 cubic metre capacity collect rainwater – about 20% of the airport's requirements. Water is also recycled for cleaning, irrigation and sanitary uses.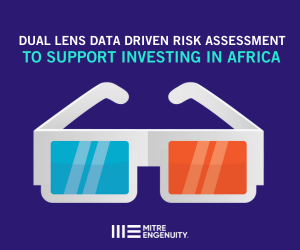 Mauritian Prime Minister Navin Ramgoolam wants the new terminal to become "an icon and the window of modern Mauritius … It translates the government's vision to modernise the island with its new airport terminal, new road network and light rail project."
Seizing economic opportunities
Ramgoolam believes Mauritius must be ready to seize all the opportunities offered by the world economic revival, particularly in tourism. "It gives us the means to cross a new stage of our economic development," he said.  
Mauritius's airport has come a long way from the small airfield built in the 1940s by Britain's Royal Air Force. Currently, the airport sector contributes to about 15% of the GDP of the island giving jobs to more than 3,000 people. Each year, an increasing number of private jets – about 200 – land in Mauritius and, from May next year, Boeing 787 Dreamliner jets.
Passenger traffic is projected to grow in line with the government's aspirations to welcome 2m tourists by 2015.  Mauritius is depending on tourism to make the maximum use of its new terminal.  In 2012, the island welcomed 960,000 tourists and the forecast is for 1m in 2013 and 2m by 2015.
The tourism industry estimates that despite setbacks in European markets, currently the island's main tourist provider, it will be able to benefit from the revival in the world economy. It is diversifying its tourism market to India, China and Russia, from where tourists are now coming in their thousands. Tourists from the Indian Ocean and mainland Africa are also being targeted.
Construction of a free zone and logistics space area near the airport will increase cargo business, with the aim of transforming the airport into a regional cargo hub. In 2009, the airport handled 45,000 tonnes of cargo, expected to reach 62,000 tonnes in 2015 and 90,000 by 2025.
Around 30 hectares of land next to the airport has been reserved, and the project is likely to cost tens of millions of dollars. It comprises a multi-usage building, an Integrated Government Clearance Centre, a permit office, security posts and parking zones. Work is due to start by the end of the year and be completed by 2015.
The government's other aim is to make Mauritius attractive for transshipment. It expects this to grow from 115,000 tonnes of cargo in 2015 to 200,000 tonnes in 2025. This new free zone will allow export enterprises to engage into product transformation on the spot for re-export to other countries.
An integrated airport city is also being planned as Mauritius has ambitions to become the Dubai of the South as a cargo hub in the region.
Subscribe for full access
You've reached the maximum number of free articles for this month.
Digital Monthly
£8.00 / month
Recieve full unlimited access to our articles, opinions, podcasts and more.
Digital Yearly
£70.00 / year
Recieve full unlimited access to our articles, opinions, podcasts and more.