Long-term value creation is based on good ethics. George Kell, Executive Director, UN Global Comapct. The United Nations Global Compact is the world's largest voluntary corporate sustainability initiative – it is both a policy platform and a practical framework for companies that are committed to sustainability and responsible business practice. It aligns business operations and strategies with 10 universally accepted principles in human rights, labour, environment and anti-corrupton. Currently, it has 8,000 corporate participants in 140 countries and 17 local networks in Africa. Georg Kell, its Executive Director, is a key architect of the Global Compact, having led it since its foundation in 2000. He spoke about the ethos of the Global Compact to African Business.
The Global Compact was launched on the back of globalisation. Would you say globalisation is a positive phenomenon?
Absolutely. We are total proponents of openness. The great progress we have seen on poverty reduction in the last decade, the hundreds of millions of people that were lifted out of poverty –all this is, no doubt, exclusively a result of increased global trade, foreign direct investment and private sector activities. It's entrepreneurship, business growth, private investment and business market-led development.

The Global Compact is about improving values and corporate sustainability. Has the financial crisis made it easier for you to promote your agenda?
Absolutely. The financial crisis of 2008, in particular, has given us huge impetus, a shot in the arm, because the issue of long-term risk management and opportunity management was put into sharper focus.
Basic questions of ethics and disclosure have moved from a side issue to a central issue. Corporate governance and the debate of short-term versus long-term value creation got a huge uplift all over the world, so we have enjoyed enormous growth after the financial crisis.
I hate to say it, but from everything bad, something good is supposed to come and we have seen enormous buy-in.
We also saw an upgrade within companies – corporate communication has moved into boardrooms. Today, 70% of our participants address these issues at board-level meetings. Not all of them are fully capacitated yet, but the issues have become really important for strategy, because it is recognised that you cannot succeed in the marketplace if you fail on environmental, social or governance issues, so the material aspect of our value proposition has gained a lot in relevance.
We think this is a wonderful development because, over time, of course, long-term societal expectations and prospects for business to do well go hand in hand. One cannot succeed without the other.

You said companies shouldn't need governments to tell them what to do, but don't you think a watchdog is necessary to ensure companies are behaving properly?
The Compact is the only voluntary global initiative that has been mandatory and has mandatory disclosure requirements. Once a year, our corporate participants must disclose their progress on performance, based on a very defined framework. Unfortunately, we had to delist 4,000 corporate participants last year, who, for one reason or another, did not adhere to our strict course of conduct in relation to human rights, environmental issues, good governance, anti-corruption, etc.
Many of the big issues – whether it's corruption, social inclusion, long-term investment in infrastructure or education – require bigger societal willingness, of course, and public and private interest must be aligned there.
So no company alone can change an entire country, but through its good practice and exemplary behaviour, it can plant the seeds for others to follow and create this positive momentum.
Regulations incentives are designed to favour responsible transparent and accountable business actions. Then, ultimately, you get the so-called enabling environment where good ethical performance is rewarded.
Human nature is weak, we know that. You need collective balances and, in the end, no market can develop successfully if it doesn't also build effective public institutions that are also capable of playing a watchdog role.

Inequality today is a big risk and a cause of social instability. The pay differential between average pay and pay of a CEO is forever increasing. Is the Global Compact playing a role in setting pay benchmarks?
It's a complex issue and one which varies enormously from one country to another and one region to the next. We set up a working group at the Compact, in which 16 very dedicated companies looked at executive remuneration. They came up with recommendations which we do raise and share with our members, so we take that issue very seriously.
The Compact has no regulatory powers as such, but we contribute by sharing models which have worked in certain countries with our members and governments, and we try and ensure that this issue is also part of good governance within a company.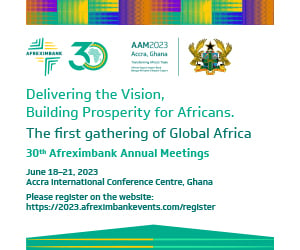 What would you consider to be success? How can the Global Compact be more effective in driving home its agenda?
First, we believe that we need critical mass. We currently have 8,000 corporate participants from 140 countries, which is a lot, but we are not yet at a critical tipping point.
Also, until and unless we have won over all other global business associations, trade associations, chambers, employers' federations and so on, and until they take on these issues fully and become advocates, rather than playing a defensive game based on a past ideology of regulation versus free market, we have not made the ratio; so we haven't made it yet.
Second, the value for business engagement comes largely by getting a better handle on risk management and opportunity sighting. When you participate in the Global Compact, you have access to 200 resource tools, to a sophisticated network of like-minded companies who share the same philosophy. You can participate in learning, in collaboration on a scale not available anywhere else, and through that you can reinforce each other's good intentions.
So our value proposition is that, through engagement and integrating these issues into your own strategy and operations, you become a much more efficient company, which is more successful in the long run.

How closely is the raising of standards of corporate governance linked to the raising of standards of political governance?
It's a very subjective observation because I travel around the world so much, but I would say, by and large, that the private sector is actually ahead of public institutions.
I'm amazed and impressed to see committed companies in all regions of the world who understand the importance of good ethical management, long-term value creation and who set up the right infrastructure within the operation. But then they hit the wall so many times because of violence, corruption and what you could call imperfect government performance. I think in many parts of the world, the public sector really is lagging behind the private sector.

You have said that the focus was shifting towards environmental sustainability and climate change. What do you tell emerging markets in Africa or China, who need to grow but who are putting an increased strain on world resources?
I was recently in China for a summit meeting: the main message was from the government to the corporate community. They told them to use the Global Compact framework for improving emissions and pollution, because if they don't get a handle on it, they are impacting their growth potential. Pollution problems are so severe in China that it hinders the future growth.
Life expectancy is about seven years shorter in the north, where they use dirty coal, versus the south. The issue of air pollution and its implications for health is really serious.
For emerging markets, the advantage now is that they don't have to go through a full cycle of industrialisation, they can leapfrog into the future by embracing cleaner technologies from the beginning. The same is true for energy production.
Yes, these are tough dilemmas – coal versus gas, versus oil, versus renewables – but the message is to jump into the future, embrace the latest and the best from the beginning, don't invest in the past.

In your experience, in good business practice and corporate sustainability, who do best, big multinationals or small companies and small business owners?
Our experience has taught us that the more integrated a company is in the global economy, the more open it is, and actually the better its performance.
Let me explain: the more you have to deal with different legislators and social environments, the greater the premium of good performance and the more you actually do something about it – because if you don't, you won't succeed anyway.
We use the term 'a degree of integration in the global marketplace' as a proxy that roughly correlates with good performance. It can apply to a small enterprise that is part of the global value chain.
So it's not so much the size, it's the degree of integration in the global marketplace. And you also have global brands – with their attendant reputational risk – who have done much work to ensure that all their suppliers adhere to best practice. So it's a very mixed model, but certainly global integration plays a big role.
Subscribe for full access
You've reached the maximum number of free articles for this month.
Digital Monthly
£7.00 / month
Recieve full unlimited access to our articles, opinions, podcasts and more.
Digital Yearly
£56.00 / year
Recieve full unlimited access to our articles, opinions, podcasts and more.