After years of being overlooked, there is little doubt that agriculture and agribusiness are now being considered more seriously as a source of economic growth in Africa.
At the current rate of global population growth and given the fact that arable land worldwide cannot be expanded, many experts are predicting that food will become more valuable than oil in the decades to come. Africa is the only region with vast tracts of unexploited or underused arable land. In addition, most African farming is still at a subsistence level. By opening up virgin farmland and improving African yields through better techniques, the continent could not only meet its own needs but also be a net exporter of agricultural produce.
Experts say African agribusiness could be worth $1 trillion by 2030. Given that most Africans are already involved in the food supply chain in one way or another, the possibilities of a dramatic rise in the incomes and living standards of the ordinary person are very real. The opportunities are endless: from exporting fresh produce to overseas markets, to canning fruit to provide year-round supplies and exporting processed food to nearby cities.
But what is the current status of agribusiness in Africa today? Is the potential being realised? How advanced is the much-anticipated Green Revolution of the continent? How quickly is African agriculture becoming commercialised?
Putting the business into agriculture
Figures rarely tell the whole story but can at least shed some light on the continent's potential. Africa has 27% of the world's total arable land but only 13% of its population and so should be a net food exporter. It also has more than half of all the unused, fertile land in the world, yet based on figures from 2007–2011, 37 African countries are actually net food importers and 22 were even net importers of agricultural raw materials. 
Some argue that the continent has too little water to supply food processing projects, yet it uses just 2% of its renewable water resources, in comparison with a global average of 5%. As a result, 40% of all Asian farmers benefit from irrigation but just 7% of their African counterparts.
Aside from too little irrigation, the list of problems is well documented: high post-harvest losses; weak marketing structures; poor power supplies; uncertain land ownership; and poor access to finance for basic inputs. As a result, crop yields are among the lowest in the world and Africa's share of global agricultural production has fallen over the past 20 years. The agricultural sector is also under-performing in comparison with other sectors, with average GDP growth of just 4% a year over the past decade.
On a more positive note, there is huge untapped potential in terms of unused and underused land; plentiful manpower and good growing conditions. The benefits of agribusiness include greater food security; rising exports; and more paid jobs. 
Jamal Saghir, the World Bank director for sustainable development in the Africa region, says: "Improving Africa's agriculture and agribusiness sectors means higher incomes and more jobs. It also allows Africa to compete globally. Today, Brazil, Indonesia and Thailand each export more food products than all of sub-Saharan Africa combined. This must change." Gaiv Tata, the World Bank director for financial and private sector development in Africa, comments: "African farmers and businesses must be empowered through good policies, increased public and private investments and strong public-private partnerships. A strong agribusiness sector is vital for Africa's economic future." 
The African Union set a target of each country dedicating 1% of GDP to agricultural research and development (R&D) investment, but so far only eight countries have reached that goal. It also set a goal of national governments dedicating 10% of their total spending to agriculture and achieving productivity increases of 6% a year.
The World Bank published the findings of its own research into the potential of Africa's agribusiness sector in March. Its Growing Africa: Unlocking the Potential of Agribusiness report argues that improved access to capital, electricity, technology and irrigation could help to create a $1 trillion food market by 2030, up from $313bn at present. The report also revealed that there are now more than 30 agribusiness investment funds investing in Africa, with target capitalisation ranging from $8m up to $2.7bn.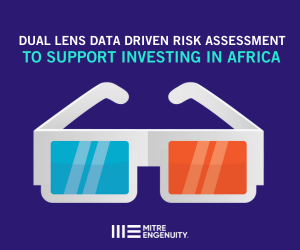 This is likely to feed through into higher production. The Food and Agriculture Organisation (FAO) predicts that sub-Saharan Africa will increase its share of global cereal production from 4.5% in 2005–07 to 8.6% by 2050. James Nyoro, the Rockefeller Foundation's managing director for Africa, said: "Africa is now the last frontier in terms of arable land. With the population growing to 9bn, the rest of the world will have to depend upon Africa to feed it."
Agricultural development has the added benefit of improving living standards for the most disadvantaged sections of the population: those living in rural areas, women and children. The World Bank appears convinced of the argument that not all economic growth is equal. It estimates that economic growth in the agriculture sector has two to four times as much impact in reducing poverty as growth in other sectors.
Makhtar Diop, the World Bank vice-president for the Africa region, says: "The time has come for making African agriculture and agribusiness a catalyst for ending poverty. We cannot overstate the importance of agriculture to Africa's determination to maintain and boost its high growth rates, create more jobs, significantly reduce poverty, and grow enough cheap, nutritious food to feed its families, export its surplus crops, while safeguarding the continent's environment."
The smallholding model
As reported extensively in African Business in recent years, rapid population growth and urbanisation is changing the socio-economic map of Africa. Most Africans previously lived in the countryside and even many urban dwellers were able to source much of their food requirements from their own smallholding or relatives in the countryside. Now, however, the demographic balance is changing.
There is a smaller relative population on the land and more people in cities without access to their own food production. This is a problem for existing food supply structures but an opportunity for many businesses. It is also important to note that this urban population contains a growing middle class, who are prepared to pay for processed and manufactured food products.
African rural, and to some extent urban society, is dominated by smallholders growing food for their own consumption, with extra production sold on a small and localised scale. The lack of surplus production, the absence of a sophisticated supply chain and the low returns on manpower have prompted many analysts to criticise the smallholder model. 
Yet a distinction needs to be drawn between subsistence farming and smallholding commercial farming. Cocoa production in Ghana, for instance, is generally undertaken by thousands of small-scale farmers but is certainly a viable means of production.
Kostas Stamoulis, the director of the FAO's Agricultural Development Economics Division, argues: "It's not as simple as saying: 'Hey, the seed is out there. Why the hell aren't you using it?'. If I use it and it fails, then my family will die from hunger. If you have a family that lives from hand to mouth, you are not going to take that risk." 
Sustainable development does not require Africa's smallholders to be replaced by large scale operations; rather it demands that they become more productive and profitable. 
The key is not the scale of each farming unit but the return on manpower; that is, how much money or how many calories are produced per hour worked. Even that is not broadly speaking determined by how hard each person works but by the efficiency of their work. It is often stated that enough food is already produced in Africa to provide a plentiful diet to the continent's entire population. The problems are poor distribution systems, the export of food crops and huge inequality in access to food.
Subscribe for full access
You've reached the maximum number of free articles for this month.
Digital Monthly
£7.00 / month
Recieve full unlimited access to our articles, opinions, podcasts and more.
Digital Yearly
£56.00 / year
Recieve full unlimited access to our articles, opinions, podcasts and more.