Africa's aviation sector is hanging in there, but only just. Increased competition from large international carriers, higher than average operating costs and the unwillingness to open up African skies to all African airlines despite long-standing pledges to do so are hamstringing the continent's carriers. Can a breakthrough be achieved?
At first sight, the African aviation sector looks fairly healthy. The number of services and passengers handled is growing year on year, while new aircraft are being ordered on a regular basis by the continent's biggest operators. These are very real signs of progress. Yet the age-old problems remain: too many countries impose unrealistic restrictions on foreign operators and investors, while regulation and inspection is still lacking in terms of safety. Given the positive impact that competition has had in the telecoms market, for instance, it is difficult to see why so many governments continue to stymie development.
The benefits of more frequent air travel are plain for all to see. Speaking at the International Air Transport Association (IATA) Aviation Day Africa, in Addis Ababa, IATA chief executive Tony Tyler said: "With a few kilometres of runway, the most remote region can be connected to the global community.
This could mean access to vital sources of healthcare and emergency assistance, access to global markets, and opportunities for education or business creation." IATA estimates that 6.7m Africans work in the aviation industry, generating $68bn in GDP but the economic benefits of easier air travel can extend in countless ways to all other sectors.
Tyler added: "World-class safety is possible in Africa. The safety record of African carriers on the Iosa [IATA Operational Safety Audit] registry tells us that the key to this is integrating the best safety practices of the industry as captured in the Iosa standards. IATA is committed and actively engaged in helping to enhance African aviation's safety performance to reach worldwide levels based on the African Strategic Improvement Action Plan."
As in many other sectors where crossborder cooperation is required, a variety of agencies, including IATA and the African Airlines Association, have come together to promote integration. The African Strategic Improvement Action Plan aims to promote accident prevention measure, including sufficient funding of civil aviation authorities, in order to bring African aviation safety standards up to the global average by the end of 2015.
Tyler added: "Earlier this year, the plan was endorsed by the African Union Summit, which demonstrates that the importance of aviation safety has been recognised by those in high levels of government on the continent."
At present, flights between any two African countries rely on historic bilateral agreements between the two governments involved, which are often ridiculously specific and detailed. In the past, many governments sought to nurture their own national airlines; but protectionist policies remain in place even where those flag carriers have long since disappeared. Others continue to place a drain on the national purse, while preventing private sector competitors from gaining a foothold.
Capacity on many intra-African routes is therefore restricted and prices are high. Approximately 80% of all flights in Africa are operated by non-African airlines, commonly connecting African cities with overseas hub airports, such as London, Paris, Dubai, Qatar or Istanbul. Although improving, the crossborder network of services within Africa is far too limited. As a result, too many travellers are forced to travel out of Africa and then back in again, in order to fly from one African country to another, often covering several times more distance than required.
The emergence of African air hubs, such as Addis Ababa, Nairobi and Johannesburg is therefore a warmly welcomed development. Many African countries also restrict foreign companies to holding a minority stake in domestic airlines. Most potential investors are understandably reluctant to invest without a greater level of control over their operations.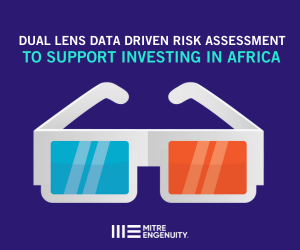 South Africa, for example, continues to restrict foreign investment in airlines based in the country, at the same time as it subsidises state-owned South African Airways (SAA). Meanwhile, SAA's low-cost subsidiary, Mango, is seeking to compete with privately owned no-frills airlines, such as Kulula.
Higher costs than average
A combination of high costs and low margins means that the turnover of African airlines is relatively high. Such challenges are common to all other regions but African airlines must also cope with increased leasing costs because of the continent's higher accident rate. Indeed, the industry's safety record and commercial development are closely aligned. In April, IATA appealed for African governments to work more closely with the aviation industry to improve safety and promote sector growth.
Yet again, fuel costs are a major concern for the industry, both in terms of their high levels and their variability. Most forms of fuel are cheaper than the global average in most parts of Africa but aviation fuel is an exception: it is 21% more expensive in Africa because of taxation. Governments can obviously take action here but airlines can do something themselves by opting for the latest aircraft. Boeing promotes the mid-sized 787 Dreamliner as having 20% lower fuel costs than other comparable aircraft, plus greater range, because it is made of lighter materials. The average aircraft age on the continent is 15 years, older than in many other regions, and older planes are likely to be less fuel efficient.
Airlines can also ensure that they have the right mix of aircraft sizes to make full use of their fleet capacity. Earlier this year, Kenya Airways took delivery of seven of the 10 Embraer E190s that it had ordered from the Brazilian company. Embraer's mid-sized aircraft are playing a key role in expanding air services on the African continent. While the aviation industry is as competitive as any other sector, greater cooperation is required to make sure that the volume of passenger travel continues to grow. High costs and low margins are already forcing airlines to work together, particularly through code sharing agreements.
In addition, common safety and procedural standards are needed across the continent. Tyler says: "As the African Union celebrates its first half-century of success, there is no better way to look towards the future than with a vision for a continent that is connected and working together with safe, efficient, and abundant air links."
fastjet enters the market
The African Airlines Association estimates that just 15% of Africans have ever travelled by air but this proportion could be greatly increased through the introduction of lower-cost travel. The low-cost model has worked well in other parts of the world, notably Europe, but Africa's fragmented market has proved a more difficult proposition, as demonstrated by the high-profile collapse of several no-frills airlines in recent years. However, new company fastjet is seeking to reverse this trend.
Partly owned by Stelios Haji-Ioannou, the founder of the UK's easyJet, it bought Lonrho's air operations last June for $85.7m, although Lonrho retains an interest in the new operating company. It thereby took over Lonrho's existing low-cost operator in Kenya, Fly 540. It has also signed a memorandum of understanding with another Kenyan airline, JetLink Express, to set up a joint venture in Kenya. JetLink ceased its own operations last November.
Fastjet has already launched services between Dar es Salaam, Mwanza, Kilimanjaro and Zanzibar in Tanzania, with Nairobi, Mombasa and Entebbe to come soon. The firm has also signed an option agreement to buy the entire issued share capital of South African LCA 1time, which ceased operations last year, for R1 (one rand). If enacted, this would give fastjet the option to take over 1time's existing slots and services in South Africa, connecting Johannesburg, Durban, Cape Town, East London and Port Elizabeth.
Subscribe for full access
You've reached the maximum number of free articles for this month.
Digital Monthly
£7.00 / month
Recieve full unlimited access to our articles, opinions, podcasts and more.
Digital Yearly
£56.00 / year
Recieve full unlimited access to our articles, opinions, podcasts and more.