Embraer estimates that there were 420 business jets operating in Africa in 2012 and forecasts that this figure will rise to 670 by 2022.
While the international private jet market was badly affected by the global economic crisis of 2008–09, the number of jets sold in Africa continues to increase. Embraer estimates that there were 420 business jets operating in Africa in 2012 and forecasts that this figure will rise to 670 by 2022. Bombardier roughly agrees, predicting an increase to 810 by 2032. Such precise figures make interesting reading but exact statistics are difficult to obtain.
Owners often register their planes with offshore companies and then lease them back in order to maintain privacy. Indeed, the African Business Aviation Association (AfBAA) estimates that the number of private jets in Africa could be anywhere from 400 up to 600.
Nigeria is believed to be the world's second-fastest-growing private jet market, after China. There were just 20 such aircraft in the country in 2007 but the fleet has now grown to about 170, with estimated expenditure of $6.5bn over the past six years. The AfBAA was set up last May to promote the private jet industry.
AfBAA chairman Tarek Ragheb cited the problem of a lack of connectivity within Africa as a main motivation behind private jet acquisition. He said: "If you have a requirement for an NGO or an entrepreneur or a government agency to be able to conduct its business, the options of using rail or a good highway are simply not there.
So for the growth of the continent there must be an ultra-efficient means of travel and that is where business aviation could come in." Ragheb added: "Flying out of Africa is not difficult. You can go from Lagos to London; you can go from Kinshasa to Belgium; that's not a problem. The challenge is intra-Africa flights. And you find that for African growth you're going to need intra-Africa flights and this is where the focus is going to be."
Popular models include the Gulfstream 450, 550 and 650; and the Bombardier Challenger 604 and 605. Other manufacturers include Hawker Siddely, Embraer, Cessna and Dassault.
Gulfstream Aerospace secured certification for its ultra-long-range G550 from the South African Civil Aviation Authority late last year, 12 years after the aircraft was introduced. Scott Neal, the senior vice president for sales and marketing at Gulfstream, said: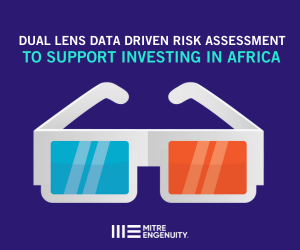 "South Africa accounts for 24% of the entire Gulfstream fleet in Africa. Having this certification is important to our growing customer base because it streamlines the registration process for our South African operators." With a range of 6,750 nautical miles, it can fly nonstop from South Africa to East Asia, South America or Europe.
There is plenty of scope in the sector for new financial products. More high-net-worth individuals can afford private jets through leasing than via direct purchase. Private jets can cost $60m but it is also possible to buy an old, second-hand aircraft for $500,000.
Gap in the market
Securing financing from global banks has become more difficult since the global economic crisis, not least because the value of second-hand aircraft has declined. In addition, such banks often require collateral in North America or Europe.
Alternatively, potential buyers can seek to finance their aircraft through chartering them out. Again, there is a gap in the market for companies that can arrange charters. The sector can also create employment at airports, as jets must be maintained and stored in hangars.
Speaking at the Nigerian Business Aviation Conference 2013, the managing director of Guaranty Trust Bank, Segun Agbaje, said: "Aircraft financing is a way to deepening banking relationships with top private banking customers and corporate organisations, but there are some challenges in the financial institutions as most of us don't realise yet the importance of support for the industry.
"Nigeria provides a huge opportunity for development in the aircraft manufacturing industry. Risks and problems associated with commercial aviation are one of the problems confronting the sector. However, most financial institution will prefer to support business aviation at the expense of commercial aviation. Business aviation has fewer risks when compared to commercial aviation."
Subscribe for full access
You've reached the maximum number of free articles for this month.
Digital Monthly
£7.00 / month
Recieve full unlimited access to our articles, opinions, podcasts and more.
Digital Yearly
£56.00 / year
Recieve full unlimited access to our articles, opinions, podcasts and more.