Turkey has become one of the world's strongest emerging market economies. Over the last few years, its trade and diplomatic ties with sub-Saharan Africa has increased at dizzying pace. With the entry of Koç Holdings, the largest conglomerate in Turkey, into South Africa, it is also set to become one of the most significant new investors in the continent. We interview Mustafa Koç, chairman of the group's board of directors, who is also one of the co-chairs at this year's WEF on Africa.
How does Turkey see Africa today?
Mustafa Koç: Owing to the active Turkish foreign policy towards the region and the ever-growing economic ties in the last decade, Turkish people have been hearing more about the new Africa. Impressive news on economic, democratic and humanitarian developments has been taking on a greater prominence, contributing to a new image of the continent in Turkish minds. Africa has impressed the world with its strong growth trend.
What is more important is that this growth been more than a commodity boom; all sectors have contributed to this momentum. This has been brought about by a number of underlying factors, such as improving macroeconomic fundamentals, government reforms covering implementation of business-friendly policies and accelerating privatisations. Africa excites us: it has the youngest population in the world, rising living standards, growing urbanisation and the emergence of a rapidly rising middle class. This creates real opportunities not just in consumer sectors, but also in infrastructure, energy, construction and financial and business services.
This robust growth has been accompanied by striking democratic and humanitarian developments. Democracy has taken root, and conflict is on the wane. For me the new Africa symbolises both promise and hope. Both Turkey, and Koç Holding believe in Africa. Our durable goods company, Arçelik, acquired the market leader Defy Appliances in the Republic of South Africa. This represents a significant first step in expansion throughout the continent. Arçelik acquired Defy for $324m, the single largest Turkish investment in Africa's industrial sector. This is the first down payment on our commitment to Africa's promising future. Meanwhile, according to official statistics, the Turkish FDI stock in Africa is around $500m.
How do you see relations between Africa and Turkey evolving?
Turkey has historically had strong cultural and political ties with most of the North African nations but relations with sub-Saharan African countries started, by and large, in the early 2000s and have continued at an accelerating pace over the course of the decade. 2005 was declared as the "the year of Africa". In 2008, the African Union named Turkey as a Strategic Partner and Turkey became a member of the African Development Bank. Just in the past three years, the number of Turkish embassies in Africa rose from eight to 31.
Turkish Airlines has played a crucial role in connecting Turkish and African people with regular flights to 37 African cities. Total trade volume between Turkey and Africa reached some $20bn by the end of 2012, growing six-fold in the last decade. Through implementation of new bilateral economic agreements and lifting of visa restrictions, trade has become stronger. Turkish goods have flowed into the region, while construction, infrastructure and defence deals have increased. In order to maintain sustainable growth, both Turkey and African countries need to attract more FDI and to diversify their exports towards high-growth emerging markets.
As such, Turkey and Africa have a lot to offer to each other. While growing outwardly, developing national competitiveness is key. Enhanced business relations between international partners help advance know-how sharing. An example of this is the Arçelik and Defy relationship. Since the acquisition, Arçelik has been focused on transferring its product know-how, production technologies and international supply chain expertise enabling Defy to become a global best in class in white goods company. The first fruit of this exchange has been the introduction of efficient, yet affordable, energy and water products, to African consumers. All in all, Turkey sees Af- rica as long-term partner and is committed to Africa's long-term prosperity.
How do you intend expanding your activities in Africa?
Expanding into emerging markets has long been a key component of Arçelik's overall growth strategy. Accordingly, the acquisition of Defy in 2011, was a significant foothold to grow the business throughout sub-Saharan Africa. As soon as the acquisition transaction was closed, a major investment project got under way for two new production lines for energy-efficient chest freezers and refrigerators in the Ezakheni plant, as well as several product and process improvement projects in East London and Jacobs factories. I take considerable satisfaction from post- merger sales which have seen net sales rise by 13%.
Our long-term target is to advance our position in sub-Saharan Africa and enter new markets in the continent. Arçelik has enjoyed commercial ties with North African countries for a long time and expects sales to grow at a fast pace in the coming years. As a sign of confidence in the region's economic potential, Arçelik opened a sales subsidiary in Egypt in 2012 and made significant progress in West, Central and East Africa with a triple-digit increase in sales compared to the previous year.
The contribution of sales in Africa to our total sales increased from 3% to 9%, and our aim is to improve this ratio. Regarding the other businesses in the Koç Group, we are always on the lookout for any attractive opportunities in all sectors we operate in.
What needs to be done to make Africa more attractive to investment?
Investment is all about confidence: confidence in market potential, confidence in talent and confidence in institutions. Africa needs to transform the current growth momentum into a sustainable future for the continent. Building the required capacity for this growth will naturally cultivate sustainability.
The young population is one of the major differentiating assets of Africa. Transforming this asset into a skilled and productive labour force will make Africa even more attractive for investors. Last but not least, political stability, better governance and strong institutions will promote even higher investor and public confidence. Africa is not a 'one shoe fits all' continent. Each country poses different opportunities and challenges for investors. Developing more inter-regional and intra- regional business ties may be a viable solution to create convergence, which in turn would improve investor-friendliness throughout the continent.
How important are South-South relationships?
South-South partnerships will be an engine for strong growth in the near and mid-term. One major reason is that these regions will be growing at a faster pace than developed regions. The rising commodity demand in emerging countries in the Middle East and Asia will continue to support business growth between South-South partners. Looking beyond commodities and resources, rising in- comes and emerging urban consumers will naturally make these countries attractive markets for two-way business partnerships.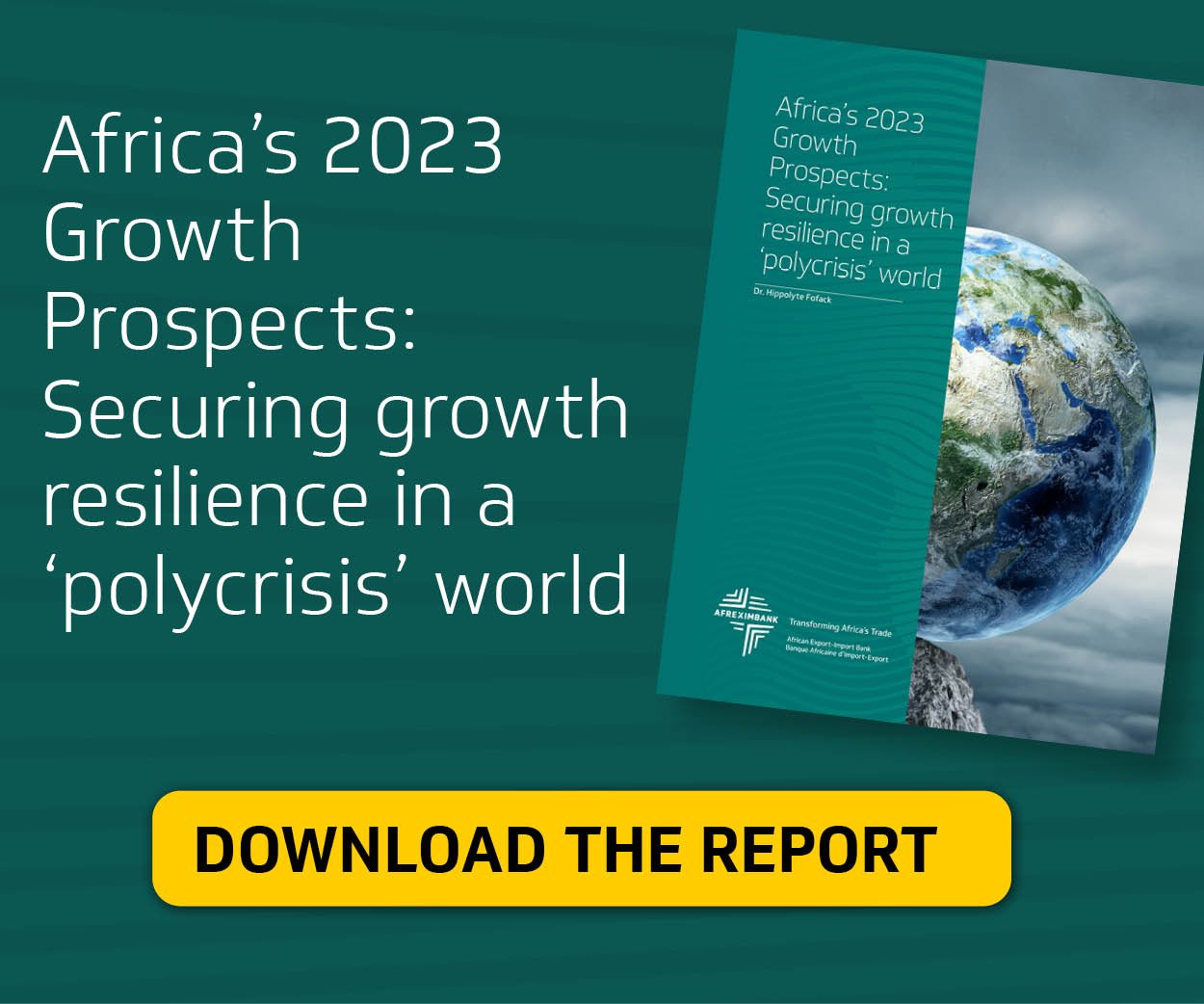 While Turkey is keen to become part of the EU, in the last decade Turkey has become an increasingly important player in the Middle East. What is the strategy?
Being at the crossroads of East and West clearly puts Turkey in a strategic position, not only in terms of geography but also in terms of politics and economy. The economic dynamism in Turkey and in the Middle East creates opportunities for all neighbouring countries. In the last decade, our trade with the Middle East grew ten-fold to $64bn. Many Turkish construction and infrastructure companies contributed to the restructuring in the region.
Defence and energy deals were other areas of business growth. Turkish consumer companies also made strong footholds in the Middle Eastern markets. Nevertheless, the EU is still our ma- jor partner in trade, FDI flow and financing. What is more, our long-standing political and economic ties with the EU differentiate and strengthen Turkey's position in the region. In May 2012, the EU-Turkey accession process gained momentum with the launch of the 'positive agenda' launch, aiming to put the accession process back on track after a period of stagnation.
At the Koç Group, while strengthening our business in Western markets, we will also look or new opportunities in emerging markets, not only Middle East and Africa but also in China, Russia and India and other potential Asian countries. For the last four to five years, the weight of Europe in our international rev- enues came down from 77% to 56%. On the other hand, Africa's portion rose from 7% to 16%. Our exports to Middle East also doubled.

What has helped Turkey grow its economy over the past two decades?
As is the case with all emerging countries, Turkey passed through several different phases in its economic development path and in the context of becoming an international player. Along with the political and economic stability we attained during the 2000s, there are a number of underlying factors that brought the economic success story you see today. Maybe the biggest factor was the macroeconomic stability programme, put together after the financial crisis in 2001, that won the support of the IMF and the World Bank as well as the EU.
The main pillars of this programme have also been the tipping points of the economic success story that Turkey has created. These include rehabilitating and structuring the banking sector; fixing public finances by imposing very disciplined fiscal policies and implementing a series of macro- and micro-level economic, political and social reforms that paved the way for the start of full membership of negotiations with the EU in 2005. Turkey has managed to create a strong private sector with companies which can compete internationally.
What would you attribute this success to?
Turkey has a long tradition of private sector entrepreneurship that dates back to the initial years of the young Turkish republic in the 1920s. Between the 1920s and 1960s, the country went through a successful transition from an agricultural to an industrial society. The 1980s and 1990s marked the liberalisation of trade and capital account and a period of deregulation in the banking sector. Obviously, the initial stages of this deregulation and liberalisation have been quite painful as evidenced by frequent economic crisis in the 1990s.
However, those painful experiences have also been very valuable lessons for Turkish companies in the 2000s, especially after attaining political and economic stability, which proved to be more supportive for private sector enterprises. Amongst the qualities that help Turkish companies to compete internationally, and which I find also relevant for African entrepreneurs, are flexibility and adaptability to rapidly changing conditions; experience in handling difficulties and challenges and openness to new ideas, markets, and products.
You run the largest conglomerate in Turkey, the Koç group. How did you attain this position?
The Koç group has played a leading role in Turkey's economic and industrial transformation for 86 years. The Koç name stands as a symbol of trust and achievement in Turkey. Our powerful brands command strong recognition and we have leading positions in all our sectors. This has been achieved by consistently anticipating economic change; we have modified the way we do business and transformed our business portfolio so as to create the greatest benefit to our shareholders, and we have ledchange in most of our sectors.
Turkey's first automobile, tractor, refrigerator, washing machine and many other products started to be manufactured by the Koç Group through partnerships with global leaders, which were established during 1950s and '60s. We have longstanding, and growing, partnerships with global players such as the Fiat Group, Ford Motor Co and CNH Global in automotive business; with UniCredit Group in banking; with AES Global in energy, and with LG electronics in air conditioning.
Starting with the 2000s, in order to better take advantage of new international and local opportunities and to mitigate risks, we made a major transformation in our business portfolio. We concentrated on sectors that we believed would bring the highest returns to our stakeholders. By pulling out of sectors and companies that we believed would lower returns on growth and profitability, we were able to use the funds released to invest strongly in core sectors.
Automotive and durable goods businesses continued strengthening their leadership positions in the local market and accelerated their international expansion through exports and direct investments. We also became a major player in the energy sector by winning the privatisation bid for Tüpraş, the sole refinery in Turkey, and we grew aggressively in bank- ing by acquiring Yapı Kredi Bank. Today, as you said, we are the largest conglomerate in Turkey with leading positions in energy, automotive, consumer durables and finance. We announced $47.3bn consolidated revenue for 2012.
Our combined revenues are as high as 9% of Turkey's total GDP. The Koç Group companies make 11% of Turkey's total exports. We are in the Fortune Global 500 list. We are very proud of the value we have created for our shareholders, but I am firmly of the view that the companies that succeed in the future will have to acknowledge their broader responsibility to society in general. From the outset we have placed importance on building value in society with the work of the Vehbi Koç Foundation.
With significant foresight, our founder, Vehbi Koç, insisted that a proportion of revenues was ploughed back into local projects that supported the development of the country. This is something that we will continue as we build value not just in our products and services, but in our actions as a responsible corporate citizen.
Subscribe for full access
You've reached the maximum number of free articles for this month.
Digital Monthly
£7.00 / month
Recieve full unlimited access to our articles, opinions, podcasts and more.
Digital Yearly
£56.00 / year
Recieve full unlimited access to our articles, opinions, podcasts and more.