Africa carries a large proportion of the global disease burden because it must confront both easily treated diseases of poverty and also the growing problem of noncommunicable diseases (NCDs), such as heart disease, diabetes and cancers. The WHO and most other international health organisations predict that deaths from NCDs will grow more quickly in Africa than anywhere else in the world over the next decade. NCDs accounted for 28% of all deaths in sub-Saharan Africa in 2008 but the World Bank forecasts that this figure will rise to 46% by 2030.
Sarah Rickwood, a director at IMS Health, commented: "Urban centres have the highest concentration of the segments of the population that are more likely to be relatively wealthy, more likely to be educated and also possibly more likely to suffer from the chronic diseases of affluence that are becoming increasingly important in Africa. "We're seeing a movement of volume towards more products that treat chronic diseases. As urban populations are becoming wealthier, they're more likely to have a Western diet, they're living longer and they're going to suffer the kind of chronic diseases that Western individuals suffer."
Two thirds of people with high blood pressure now live in developing countries and estimates of high blood pressure in Africa range as high as 40% of the continent's entire adult population. Speaking at a World Health Day event in April, the executive director of the Nigerian Heart Foundation (NHF), Kingsley Akinroye, said: "It is paramount for stakeholders to continually create awareness about this disease because, negligence will not be an excuse.
The need to strengthen our health system cannot be overemphasised in terms of accessibility to medicines, which is one of the major key factors to a proper health care system in any environment. And due to this neglect, we are marking the World Health Day with the intention to sensitise Nigerians on the need to create more time for their health". He continued: "The target of controlling high blood pressure is towards 25% reduction in premature mortality by 2025, since high blood pressure is prominent risk factor for CVD. Others include access to essential medicines for high blood pressure and medical technologies; and multi-drug therapy with the aim of averting millions of deaths".
The NHF has set many of the same targets as similar organisations in the industrialised world: minimising salt intake to less than five grams a day; reducing smoking levels; encouraging exercise; promoting a healthy diet; and ensuring that people regularly have their blood pressure checked. For pharmaceutical companies, however, high blood pressure is an important source of revenue. Progress is also being made against the continent's more traditional enemies.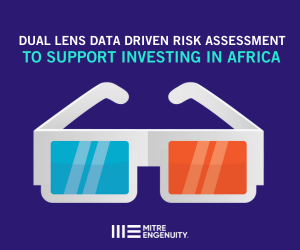 The malaria mortality rate is falling, largely as a result of donor support. Estimates vary but the number of child malaria deaths has roughly halved over the past 10 years, at a time when the total population of Africa has increased. Richard Cibulskis, the lead author of the World Malaria Report, says: "It is remarkable progress. When I began working in the malaria field in Africa we were fighting a losing battle. Now all that has changed and the risk of dying from malaria has fallen by a third in a decade."
The main causes of this relative success are not pharmaceutical: long-lasting mosquito nets treated with insecticide are far more widely distributed, mainly thanks to donor support. Diagnosis is also more rapid but pharmaceutical treatment using artemisinin derivatives has also played a role, although a vaccine is still some way off. Morocco has joined the list of malaria-free countries in recent years.
It would be easy to conclude from the figures that although the battle against malaria is far from being won, it is at least heading in the right direction. Yet malarial parasites could already be fighting back. The WHO opposes the use of artemisinin on its own because of evidence from Asia that parasites are becoming resistant to it, yet about half of all African countries still permit the application of artemisinin as a monotherapy.
Subscribe for full access
You've reached the maximum number of free articles for this month.
Digital Monthly
£7.00 / month
Recieve full unlimited access to our articles, opinions, podcasts and more.
Digital Yearly
£56.00 / year
Recieve full unlimited access to our articles, opinions, podcasts and more.