Rapid growth of Namibia's oil and gas sector is anticipated over the next five years, with the exploration of six to eight new wells commencing within two years, says a new Frost & Sullivan report prepared by Energy and Environmental Research Analyst Muneera Salie. "This will aid in job creation and improve the general state of the nation," he says, at the same time boosting Namibia's economic growth potential with the expansion of its mines, particularly uranium, and increased energy independence following the discovery of oil and gas in exploitable quantities.
The analysis, The Future of Namibia and Energy, points out that the Namibian government currently imports over half of its total electricity needs and that the discovery of the Kudu gas field and anticipated oil resources could help the country achieve greater energy self-sufficiency and reduce its dependence on imports.
"A breakthrough in Namibia's relatively underexplored oil and gas sector holds enormous potential for the country," notes the study. "If these resources are proven, it could result in the country becoming one of the richest in Africa in terms of GDP per capita within the next five to 10 years. At the same time, development and production from the Kudu gas field will be driven through the expansion of the country's export market, as well as the planned production of gas fired, combined cycle power plants in the region."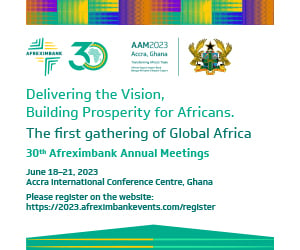 The expansion of Namibia's existing mines, especially uranium, will boost economic growth along with the anticipated commissioning of new mines. This activity "should trigger the need for more electricity generation, encouraging growth in this sector", says the report. It warns, however, that "while these are positive signs for Namibia, major challenges persist. The country is in urgent need of new base load power generation facility by 2016 and that delays are usually common when securing finance for such large projects. Commissioning of a base load facility is expected within the next five years," concludes Salie.
Tried and tested coal-fired thermal power stations will probably be used.
Subscribe for full access
You've reached the maximum number of free articles for this month.
Digital Monthly
£8.00 / month
Recieve full unlimited access to our articles, opinions, podcasts and more.
Digital Yearly
£70.00 / year
Recieve full unlimited access to our articles, opinions, podcasts and more.