Editor Anver Versi travelled to Dar es Salaam for the launch of the low-cost carrier fastjet. This, he says, could signal a new age of cheap air travel for all, similar to the phenomenon that has swept Europe over the past two decades.
There was a sense of national pride that Africa's first international low-cost carrier (LCC) fastjet had decided to launch its operations in the Tanzanian commercial capital, Dar es Salaam, rather than from Nairobi, Kenya. Tanzania has always been seen as the poor cousin to Kenya's often flamboyant occupation of the economic and communications space in East Africa so with fastjet opting (perhaps with a degree of reluctance) for Dar, Tanzanians could take a measure of pleasure for putting one over their neighbour to the east.
But the situation could change dramatically later this year when fastjet begins operations in Kenya once all operating approvals have been achieved. In addition to Tanzania and Kenya, the airline expects to fly to Rwanda, South Sudan and Uganda before moving on to Ghana and Angola as the first part of its ambitious African strategy.
Fastjet is promising to change Africa's airline travel culture as radically as easyJet, on which it is modelled, did in Europe. The iconic Sir Stelios Haji-Ioannou, who founded easyJet in 1995 at the age of 28 and unleashed one of the most remarkable surges in air passenger traffic within Europe, has teamed up with Lonrho aviation to form the new airline.
Fastjet is the holding company for African airline Fly540, which operates from bases in Kenya, Tanzania, Ghana and Angola. Fastjet will use Fly540's existing infrastructure, hubs and airline licences in its four bases in Africa. Fly540 will continue to operate its turboprop service in Kenya, Ghana and Angola until its fleet is replaced by the larger A319 Airbus jets that fastjet is deploying in Africa.
I was among a number of journalists invited to the launch in Dar before the first scheduled services, from Dar to Mwanza and Kilimanjaro, began on 29th November. Ed Winter, chief executive of fastjet, had retired from easyJet when the call came from Sir Stelios to lead a team and set up an African version of easyJet. Relations between Sir Stelios and easyJet have been poisonous for quite a while, with the founder chairman leaving the easyJet board two years ago. There was considerable speculation in the UK press that Sir Stelios was about to establish fastjet as a rival to easyJet before it became clear that the new airline was aimed at tapping the huge potential that Africa presents for low-cost carriers.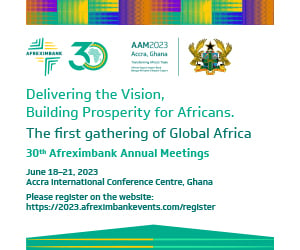 Instincts spot on
Most of Ed Winter's senior team is made up of ex-easyJet executives and the airline is run very much along easyJet lines – comfortable seats and prices which begin at $20 booked well in advance to an average of $80; everything else, apart from free carry-on baggage, you pay for. Winter admitted that he may have to take in cultural factors, such as the African propensity to travel 'heavy' into account in future. Initial reactions to fastjet have been better than expectations. After the first week, the airline had carried 6,884 passengers to the two destinations in Tanzania – a load factor of 85%. Fastjet had sold 18,090 tickets with bookings taken as far forward as March. After the initial two flights a day, fastjet has been adding more flights using its three A319s.
Winter says that rather than enter into the dogfight for the existing market, fastjet will in a sense create 'a new market by democratising air travel'. "We want people who have never travelled by air before to do so because it is the best option in terms of convenience, comfort, ease and of course cost."
True to its name, the airline has been moving rapidly on other fronts. At the time of going to press, it was in negotiations to purchase South African LCC 1time, which went into liquidation in November, for a nominal fee in return for settlement against its creditors. It was also in partnership discussions with Emirates, the world's largest airline by international traffic. Emirates and Qatar have sliced up almost a third of the African intercontinental traffic over the past five years.
It seems that Sir Stelios's instincts and sense of timing over the introduction of fastjet in Africa are once again spot on.
Subscribe for full access
You've reached the maximum number of free articles for this month.
Digital Monthly
£8.00 / month
Recieve full unlimited access to our articles, opinions, podcasts and more.
Digital Yearly
£70.00 / year
Recieve full unlimited access to our articles, opinions, podcasts and more.