Investors in the Nigerian capital market had, in November, gained more than N1.93 trillion ($12.28bn) in capital appreciation as market considerations of quoted companies surged towards their best closing in recent years. In spite of substantial profit-taking activities, equities surprised many analysts' predictions of a slowdown, ending with modest gains.
The Nigeria Stock Exchange (NSE), which offers listing and trading services in equities, bonds and Exchange Traded Funds (ETFs) has a self-regulatory function. There are about 200 companies, 56 bonds and one ETF listed on the Exchange, which has about 5m registered investors. It operates a fair and orderly market, regulated by the Nigerian Securities and Exchange Commission (SEC), and headed by a director-general.
The SEC D-G, Arunma Oteh, consistently said she is creating a market where there is investor confidence, adequate product offerings and efficient processes. For her, integrity, a sound regulatory framework, full disclosure and sound corporate governance are needed to take the Exchange to world-class status.
"It is extremely important that we create a capital market that is strong, fair, efficient and robust. We must do this continually by raising regulatory standards, enforcement programmes, introducing new products, enhancing processes that create desired confidence and bountiful returns for investors," she said, on assumption of office in 2010.
In the third quarter alone, Nigerian investors pocketed about $8.91bn in capital gains, representing about 20% return in investment. Aggregate market capitalisation of all equities, which had opened the quarter at $43.88bn closed at $52.19bn. Comparing the growth in the third quarter with the same period of last year, Oteh said the increase in the current year has been significant. The index had, in 2011, depreciated by 23% between January and September as against an increase of 25.4% in the same period this year. The value of equities went down by $3.05bn last year, compared with $11.14bn added this year.
However, the bullish runs were halted in October, as profit taking by investors ensued with sentiments for top tier banks skewed to the sell side resulting in more losses. General market sentiments remained weak, with the key market indicator moving in and out of the green zone. By Friday 30th November, market capitalisation had merely progressed to $53.82bn with ASI left at 26,494.44 and a 27.80% return for investors from January to the date.
Managing director, Investment One Financial Services, formerly GTB Asset Management, Nicholas Nyamali, predicts that the current bullish rally will continue into 2013 as investors reflect on improving fundamentals of quoted companies. He projects that average full-year return for the stock market in 2012 could close between 27% and 30%, just as the market would witness additional capital appreciation in 2013, especially in the immediate months after the first quarter reports, which are expected to be largely impressive.
Managing Director, Financial Derivatives Company, Bismarck Rewane, said that despite the gains, deepening global uncertainties, weak global demand and the US's increasing oil stockpiles suppressed oil prices made it difficult for equities to rise as expected.
He explained that for a country like Nigeria, which obtains over 80% of its fiscal receipts from oil, this could mean a reduction in fiscal revenue, especially as production dropped to 1.6m barrels per day (bpd) in October from 2.6m bpd since the beginning of the year.
The production decline occurred after floods swept through the oil-rich Niger Delta, forcing Shell Petroleum Development Company (SPDC) and other multinational oil firms to shut down some of their platforms. The disruption cost government $20bn in earnings, a depreciation of the exchange rate and loss of market confidence.
Olubunmi Asaolu the head of Equity Research at FBN Capital, said fast-moving consumer goods are being affected by a squeeze on household spend, especially following reductions in fuel subsidies, inflation and security issues in the northern part of the country, as well as higher distribution costs.
Yields on treasury bills have averaged 15% over the last six months but have trended down from 18% to 14% due to growing demand. "Nigeria has become a yield story and offshore fund investors have just found it difficult to ignore the market," he said.
Lure of high yields
Comparatively higher returns by Nigerian equities have lured more foreign fund managers and institutional investors to the Nigerian market. Foreign investors account for some 70% of turnover on the NSE. Out of total turnover of about $435m recorded on the NSE in the third quarter, foreign portfolio investors accounted for about $305.49m. Transactional analysis for the quarter indicated foreign portfolio investors staked an average of about $76.38m every week on Nigerian equities during the period.
Currently, Nigeria still ranks among the best eight performing stock markets in the world. With average year-to-date return of more than 27.80% (as at 30th November), it is second to Egypt in Africa and ahead of most markets in the Asia Pacific, Europe and the Americas.
In most cases, Nigeria's returns double average returns by global stock indices, including the Global Dow and the DJ Global Index, which indicate some 7.3% and 11.3%.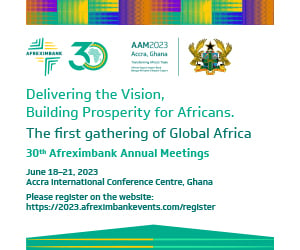 Managing Director, Asset Management Corporation of Nigeria, (AMCON) Mustafa Chike-Obi, said that most Nigerian banks have swung back to profit after selling their bad debts to the corporation. The lenders are also set to benefit from an economy forecast by the government targeted at 6.5% growth next year, the same pace as it expects this year.
Most analysts said the Nigerian market is still substantially undervalued. Sterling Capital, FSDH Securities, Financial Derivatives Company (FDC), and Partnership Investment Company among others said several equities are still below their intrinsic values.
Economist and Securities Advisor, Sterling Capital, Sewa Wusu, said equities have headroom for further capital appreciation considering the average earnings and yields by the Nigerian market to other emerging markets. "Any irrational fall in stock prices will be an opportunity to buy, fundamentals remain favourable regardless," he noted. He said improved corporate earnings and current low valuation of quoted companies amongst others, would improve overall stock market performance this year. He added that the relatively low returns on fixed income securities and other reform initiatives would create a stable platform for market recovery. Wusu said sustained recovery of the stock market would depend largely on the effectiveness and continuation of the reform in the financial market. He pointed out that continued stringent regulatory activities would make the financial sector more ethical and responsible, thereby enabling it to serve the needs of the economy. He added that the adoption of International Financial Reporting Standards (IFRS) by quoted companies would enhance both the values of quoted companies and the Nigerian market.
Bandwagon effect?
However, analysts at Afrinvest West Africa said there are several hitches in the market, with many current opportunities being potential threats. The firm said the market runs the risk of a further burst if any global or domestic factor triggers massive sell down by the foreign portfolio investors. Given the substantial nature of foreign participation and its concentration in the core dominant banking sector, foreign portfolio adjustments could create a bandwagon effect that would overturn the market recovery. It underscored the need to moderate the susceptibility of the Nigerian market to the vagaries in the global market by reinforcing local participation.
Managing Director, Cowry Asset Management, Johnson Chukwu, said the government and capital market regulators should work out a package of incentives to woo quotable domestic and multinational companies to the NSE. He said unstable economic policies and inconsistent monetary policies still represented clear dangers and many investors were treading cautiously to avoid being caught in the intrigues of politicised economic decisions.
According to him, the government should work out amenable incentives in lower corporate tax rate or differential rate of withholding tax on dividend for quoted companies while capital market regulators should make listing and post-listing requirements less onerous.
Central Bank of Nigeria governor Sanusi Lamido Sanusi said Nigeria's economy will not fully recover until the capital market is given its place as a long-term security provider. He said that without a very strong and deep capital market, the economy will continue to depend on banks for investment funds. zHe gave an assurance that the Nigerian capital market will recover fully next year. According to him, every downturn of the capital market takes an average of three years to recover. "I have always said that the market will recover in 2013 but the question is, have we learnt our lessons? We need to look at the concentration of the market. A situation where the banking sector remains the dominant player in terms of capitalisation is not ideal," he said.
Abidjan Stock Exchange
On 30th November, Bourse Regionale de Valeurs Mobilières (BRVM) index rose 0.43% to close at 178.22 points while the composite gained 0.20% to close at 162.73 points. The BRVM, located in Abidjan (Côte d'Ivoire), has as its members Benin, Burkina Faso, Côte d'Ivoire, Mali, Niger, Senegal and Togo, which all share common currency. The BRVM lists some 39 securities and acts as the regional exchange for eight countries, an African innovation when it opened in 1998.
Month to date, the BRVM index is hovering at around 10% with stocks like Sonatel driving the index up. Sonatel, based in Senegal and including France Telecom as a shareholder, is the biggest listed company with CFA 1.65 trillion ($3.3bn) in market capitalisation. Other listings include eight banks, including Société Générale and Ecobank Transnational. Ivorian companies make up 33 of the 39 listings.
In July, the board sacked its managing director, Jean-Paul Gillet, who had run the Abidjan-based bourse since 2001. The exchange lists stocks with a total market capitalisation of $6bn plus $800m worth of bonds.
CEO, BRVM, Edoh Kossi Amenounve, said the decision to transform Abidjan into a regional stock exchange was natural: the country had become the undisputed regional leader as a result of its good standards in health and education, a well developed and reliable infrastructure, political stability and economic superiority, boosted by its position as the world's largest producer of cocoa.
The Ghana Stock Exchange
The Ghana Stock Exchange (GSE) lost 1.1% in dollar terms during the first nine months of the year. An analyst at CAL Brokers, Nana Adjei Opoku Agyemang, said the financial stocks were the worst affected while the fast-moving-consumer-goods sector was the biggest beneficiary, posting about 29% return. The market had, however, recorded 9% return in the first quarter of the year, making it the third-worst-performing equity market in sub-Saharan Africa.
Analysts said that returns in the market are still better than other investments such as treasury bills and the interest that depositors would have realised on their bank deposits in a year. Ghana's equity market capitalisation is relatively small compared with many sub-Saharan African countries. The exchange suffers from low liquidity levels even compared to many African countries such as South Africa, Nigeria and Kenya. The market capitalisation is highly concentrated in few large companies and the participation from small and medium enterprises remains negligible.
Subscribe for full access
You've reached the maximum number of free articles for this month.
Digital Monthly
£7.00 / month
Recieve full unlimited access to our articles, opinions, podcasts and more.
Digital Yearly
£56.00 / year
Recieve full unlimited access to our articles, opinions, podcasts and more.