In the 1970s and 1980s, there was a trend for many talented Congolese musicians (from what was then Zaire) to travel to East Africa to seek fame and fortune, or at least a living, from their craft. They were attempting to escape the suffocating attention of the Mobuto administration (which did its best to control musicians through musician unions) and reach the ready markets of East Africa. Kenya's capital Nairobi was the ultimate goal for them (there were even recording studios in the city), but many also pitched up in Kampala, Uganda or Dar es Salaam, Tanzania where the Zaïrean soukous sound dominated the popular music scene.
One such member of the Congolese/Zaïrean musical diaspora in East Africa was Moreno Batamba (born Batamba Wenda Morris). Born in Kisangani in 1955, in 1971 he dropped out of school to be a musician, joining Orchestre Maquis Sasa. By 1974, he had travelled to Kampala, Uganda to join Fataki Lokassa and other Congolese musicians (Wabansilu Manitcho (ex-Veve bass-player), Lawison Somana (sax), Ochudis, Mandali Otis Musa, Zengele Saida (guitar), Beya Maduma, a.k.a. Moro Maurice, the sax player from Orch Veve, later a solo artist in Abidjan, and guitar soloist Roxy Tshimpaka, later of Choc Stars, then Zaiko Langa Langa) to form the band Bana Ngenge for a couple of years.
The Kenya years
Moreno next turns up in Nairobi where he sings with Orchestra Shika-Shika, Les Noirs and the famed Orchestre Virunga, before starting Moja One in Nairobi in 1980. Moja One (this name, as well as the alternative title First Moja One, is humorous take on the kiSwahili word, "moja", also meaning "one") comprised of Coco Zigo Mike, guitarist Siama Matuzungidi and drummer, the splendidly named Lava Machine, along with some other musicians from Shika Shika. His band, although it did make some live performances, was more of a recording unit and frequently changed personnel, producers and record labels.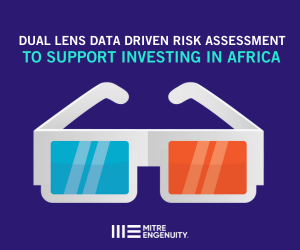 So the four tracks on this CD, recorded at CBS Studios in the Kenyan capital in 1983, feature different line-ups of musicians but all have Moreno's distinctive voice leading the sound. It is interesting to note that it was in this year that Kenya's autocratic ruler d, President Daniel arap Moi, decided to crackdown on the number of Congolese musicians that had entered and were working in the country – thereby, to some extent, crushing a blossoming music industry – but also a popular music that frequently mocked the "big men" political leaders such as himself and Mobuto.
One of these four tracks from the Nairobi recordings is for Moreno's girlfriend, Pili Mikendo Kassim. Kassim was the superstar model of her day, from Tanzania, and reading between the lines of Moreno's life story, this was probably one of the main reasons that he went to Dar es Salaam in 1978, having met her some years earlier. We know this because one of the two tracks on this CD (the +2 of the title) dates from 1977 when Moreno was with l'Orch Bana Nzadi and he composed 'Rehema-Piri' as a heartfelt tribute to her.
Sadly, Moreno died young, too young, in 1993 in Nairobi at just 38 years old, just as he was on the cusp of stardom, with an album riding high in the Kenyan charts and a solid fan base throughout East Africa who appreciated his sultry, silky-smooth, bass voice. Now, little known outside of the region (and there only by some), this timely, historic re-release of some of his best-loved recordings will serve as a fine memorial for a very fine singer.
Subscribe for full access
You've reached the maximum number of free articles for this month.
Digital Monthly
£7.00 / month
Recieve full unlimited access to our articles, opinions, podcasts and more.
Digital Yearly
£56.00 / year
Recieve full unlimited access to our articles, opinions, podcasts and more.