China in spreading its wings, almost literally, in Africa. So far the country has been deeply involved in the construction and mining industries but it is now looking for dominance in the air. Francis L. Sackitey reports on a new joint-venture airline based in Ghana.
Hainan Airlines, China's fourth-largest carrier and a Skytrax five-star award winner, has launched its operations in Ghana with a promise to change the face of the aviation industry not only in Ghana but also in Africa.
With a start-up capital of Ghc100m ($50m), the new airline, Africa World Airlines (AWA) is a joint venture between Ghana's Social Security and National Insurance Trust (SSNIT), Strategic African Securities, China-Africa Development Fund (CADFund) and Hainan Airlines of China.
The airline, which starts with two Embraer ERJ-145 jets with 50-seat capacity, will ply domestic routes including Kumasi and Tamale in the Ashanti and the Northern Region of Ghana. It will also serve other West African cities including Ouagadougou, Abidjan, Lagos, Abuja, Port Harcourt, Dakar and Banjul.
With its bases in Beijing, Xi'an, Taiyuan, Urumqi, Guangzhou, Lanzhou, Dalian and Shenzhen, as well as an extensive network across the People's Republic of China connecting Asia, Europe, America and Africa, serving nearly 500 domestic and international routes and flying to more than 90 cities, Hainan Airlines is bound to cause a stir in Ghana.
"We pledge our commitment to making Accra the hub of the aviation industry in the sub-region," said Togbe Afede XIV, CEO of Strategic African Securities and paramount chief of the Asogli Traditional Area in the Volta Region of Ghana. "Gone are the days when someone travelling from Accra to Burkina Faso would have to transit through France," he added.
But Africa World Airliness (AWA) is not going to be alone in the domestic aviation business in Ghana. Already four domestic airlines are operating in the country. These include Starbow, Fly540, Citylink and Antrak, which have an average of 20 domestic flights throughout Africa.
The oldest airline in Ghana is Citylink, which operates a small fleet consisting of Fokker 100 and Saab 340 aircraft. Antrak Air operates only one ATR42-300. Starbow Airlines operates domestic services with a fleet of four BAe 146s, but with plans to expand internationally and acquire larger narrow bodies. Fly540, a Kenyan airline, has a small operation in Ghana, but is set to expand, restructure, refleet and rebrand into FastJet following an investment from EasyJet's founder Stelios Haji-Ioannou.
But AWA seems not perturbed by the competition. They have pledged to make their fare affordable to travellers. Their competitors are claiming that lowering their fares would compromise the safety of passengers. Nevertheless, the aviation market in Ghana and Africa is promising and aviation analysts believe that should AWA manage their company well, their prospect of success is great.
According to statistics from the Ghana Civil Aviation Authority, passenger numbers at the Kotoka International Airport increased by 29% in 2011 and are expected to rise by 35% by the end of 2012. Again, projections from the Ghana Airport Company show that air passenger traffic is expected to hit the 6m mark by 2015. This represents an expected increase of more than 200% over the total passenger numbers in 2011. The advent of the oil economy has also boosted the aviation industry.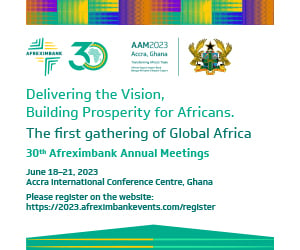 The Ghanaian government has pledged support for AWA knowing that the proliferation of the av,iation industry in Ghana will create more business for engineers, and the catering and aviation industries. Selby Twumasi-Ankrah, who is the Director of the Ministry of Transport, noted that the commencement of AWA's business in Ghana was a manifestation of the ministry's policy to liberalise the aviation section to ultimately improve air transport in the country.
Hainan Airlines is not oblivious to the opportunities they have in Africa and has told Air Transport World (ATW) that the main motivation for its investment was the "big market demand for the air transport industry in Ghana and other parts of West Africa triggered by the backwardness of ground traffic".
Boeing Commercial Airplanes projected that the world's second-most-populous continent (Africa) will require an additional 900 aircraft, 14,500 pilots and 16,200 maintenance technicians over the next 20 years and J Miguel Santos, Boeing's director of sales for Africa, pointed out that a growing middle class was presenting an opportunity for a regional low-cost airline for Africa.
New direction
HNA's new business move is helping China raise its profile in Africa outside of mining and construction. According to the Minister of the Civil Aviation Administration of China (CAAC) Li Jiaxing, this is the first time any Chinese enterprise has been involved in Africa's aviation industry: "The agreement echoes HNA's game plan of expanding its presence in Africa and South America." The airline, Li Jiaxing stated, would go a long way towards improving connections with West and East Africa, which he stated had inadequate flight connections.
Air Commodore Kwame Mamphey, who is the Director-General of the Ghana Civil Aviation Authority (GCAA), said the airline had met all the rigorous processes and procedures needed to operate commercial flights in the country.
He said that "they have gone through stringent requirements from the beginning to the end", but cautioned that the GCAA would continue to monitor the activities of the airline to ensure that it met all safety regulations. Safety, the GCAA boss stated, was paramount to the industry.
Chi Jianxin, who is the Chief Executive Officer (CEO) of China Africa Development Fund (CADFund) Ghana, said he was hopeful the involvement of the fund in the venture would "stimulate Ghana's economic growth". Chen Wenli, director of HNA Group, said the group would offer continuous technical assistance to AWA to make it the preferred airline in the sub-region.
The MD of the Ghana Airport Company, Doreeen Owusu Fiank, welcomed the introduction of the airline and said it would bring a healthy competition into the aviation system in Ghana, and benefit passengers in Ghana and the West African sub-region who will have a broader choice of airlines airlines.
Subscribe for full access
You've reached the maximum number of free articles for this month.
Digital Monthly
£7.00 / month
Recieve full unlimited access to our articles, opinions, podcasts and more.
Digital Yearly
£56.00 / year
Recieve full unlimited access to our articles, opinions, podcasts and more.