Phosphate fertilisers provide nutrients to help millions of farmers increase their land's fertility and improve yields.
One of the ways to tackle hunger in Africa is to enrich its soil. Sub-Saharan Africa is one of the poorest regions on earth in terms of soil fertility. Depleted farmland has caused average yields of grain crops to stagnate at around one tonne for each hectare since the 1960s.
By contrast, yields now reach 2.5tonnes/hectare (t ha) in south Asia and 4.5t ha in east Asia, where chemical fertilisers have been widely adopted since the green revolution.
Fertiliser use across Africa has remained at around 9 kg ha of cultivated land over the past 40 years, whereas Asia uses 96 kg ha of inorganic fertiliser. As has been acknowledged by the Zimbabwe-based Africa Capacity Building Foundation, reasonable quantities of inorganic fertilisers to improve soil fertility are necessary.
Morocco is one of the world's largest producers of phosphates, one of the three essential ingredients, along with nitrogen and potassium, to produce inorganic fertilisers.
Phosphate fertilisers hold the promise of help to millions of African farmers to improve their yields and revenues and maintain the fertility of their agricultural land.
Morocco's principal phosphate miner and fertiliser producer is OCP, acknowledged as a global leader in phosphate fertilisers, producing 28m tonnes of phosphate rock each year.
OCP supplies world markets across five continents with about a third of their needs and Africa is a key market for this giant company. Indeed, as an African company, OCP acknowledges that it has a moral obligation to be actively involved in Africa's development. It echoes the developing global consensus, embodied in the Millennium Development Goals, that there is a duty on everyone to try to end poverty and hunger, whether in low-income countries or among the poor in more wealthy nations.
In a region like Africa, heavily involved in agriculture, the company believes it can provide one of the main solutions to meet the challenge of food security. Africa, OCP says, has the potential to feed the continent's population and export the food that the world desperately needs to nourish people and sustain global development.
It short, it can improve agricultural productivity; better the lives of its rural populations; and contribute to the growth of the world economy.
This potential to feed the planet is a tremendous opportunity for the whole continent as 70% of the population relies on agricultural activities, and the water and land is available in many parts of the region. It is the continent that contains fully one-third of the world's remaining untilled arable land. With fertilisers, African countries will be able to increase its yields of food crops, maintain soil fertility and ensure income for African farmers.
OCP is firmly committed to contribute to the development of sustainable agriculture in Africa. The company has a conscious focus on South-South co-operation. "The Group's objective is to provide the continent with phosphate fertilisers helping to create a stable and sustainable market, and promoting a 'Public-Private' partnership approach", says Mhamed Ibnabdeljalil, the executive vice-president of sales, marketing and raw material procurements at OCP.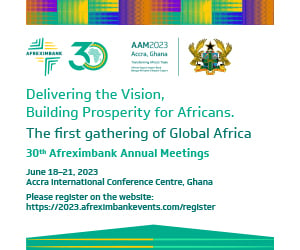 "This approach is based on three pillars," he says, "to learn, engage and innovate". Elaborating on the three pillars in turn, he says that to learn "encompasses understanding the specific needs of the soil."
To this end, OCP has launched a fertility map project in Africa to define precisely the soils needs by region and for each crop. Currently implemented in Morocco and launched in Mali, this map will be extended to major agricultural regions in across Africa.
The principal of engagement is to secure a sustainable supply for the continent and "promote African farmers' access to fertilisers". OCP has decided to dedicate production volumes to Africa, regardless of international demand. Securing these volumes is evidenced by an investment of approximately $600m for the construction of a specific plant in Jorf Lasfar. The volumes of fertiliser distributed by OCP in Africa have increased almost sevenfold in five years, from 60,000 tonnes in 2007 to reach a forecast 400,000 tonnes this year.
The commitment of the OCP in Africa is also reflected by the participation and sponsorship of forums and major international conferences that are closely linked to Africa's agricultural issues.
Finally, an innovation fund for African agricultural development is in the process of being structured. It aims to develop a system for incubation and funding to support the development of innovative enterprises in Africa.
Product and business model innovation are the fore of OCP's efforts in Africa. The company has begun marketing a new product, TERACTIV, in African markets.
TERACTIV is a reactive rock for direct application that is enhanced with calcium and other macro/micro-nutrients. As it is based on reactive phosphate rock, TERACTIV is a cost effective source of phosphate.As the product contains calcium, enabling TERACTIV to combat excessive soil acidity; aluminum toxicity can also be mitigated.
TERACTIV is available in a variety of different formulations so tailor-made grades can be applied to specific crops, whether cocoa, cotton, maize or other agriproducts.
In addition, OCP continues to produce a wide range of enriched complex fertilisers aimed at addressing the rise in deficiencies of specific plant nutrients (i.e. sulphur, boron and zinc) in parts of Africa and elsewhere in the world. In February, OCP launched its first sulphur enhanced product and is about to add other sulphur enhanced grades to its product range.
OCP's business model has been to develop a public-private partnership model involving OCP and local distributors for the Moroccan market. The company anticipates that this can be replicated beyond Morocco with the aim of promoting a better utilisation of fertilisers within Africa.
In Morocco, OCP already supplies the market with its full requirement at the international market price. In addition, the OCP Foundation receives funding from OCP parent company to encourage agricultural development in Morocco.
The OCP Foundation also leverages funds and knowledge from other international institutions and foundations, and funds distributors active in agricultural development, as defined in distributors' package contracts. This model is intended to support and promote sustainable agricultural development within Africa.
Subscribe for full access
You've reached the maximum number of free articles for this month.
Digital Monthly
£7.00 / month
Recieve full unlimited access to our articles, opinions, podcasts and more.
Digital Yearly
£56.00 / year
Recieve full unlimited access to our articles, opinions, podcasts and more.