The fierce rivalry between some of the global supermarket chains is the stuff of business legend. Supermarkets have driven down prices of groceries and drinks to previously unheard-of levels in their quest for more customer numbers and they have been principally responsible for the explosion of packaged foods that are now universally available. Supermarkets have also combed the earth in search of exotic products and can be credited with the massive expansion in the variety of tastes and menus now on offer. The combination of cheap prices, an almost infinite variety of products and convenience has proved an unbeatable combination in the food and beverages retail arena.
However, supermarkets have also been accused of killing off small-scale grocers, butchers and fishmongers and destroying the sense of community that prevailed before. They are also accused of using their purchasing power to drive down producer prices to the smallest of margins and of sacrificing natural variations of taste and shape in, for example, fruit and vegetables, for uniform products.
Nevertheless, supermarkets continue to reign supreme in the developed world and their march into emerging and developing markets appears to be going from strength to strength. South Africa, following global trade boycotts during the apartheid era, developed its own home-grown supermarkets, which have now expanded not only within the country but all over the continent. Kenya was the East African pioneer with its own home-grown supermarket chains such as Nakumatt, Uchumi and the more recently established Tuskys. Francophone Africa, however, has been dominated by French chains such as Monoprix, Carrefour and Casino.
As Africa's retail market continues to expand at a breathtaking pace, an increasing number of global chains are establishing footprints all over the continent. Perhaps the most newsworthy and controversial new entrant has been the US giant, Wal-Mart. Wal-Mart's bid last December to buy a 51% stake in the South African supermarket firm Massmart for $2.4bn, received regulatory approval in March despite considerable opposition. Analysts believe the entry of Wal-Mart will have far-reaching and game-changing consequences for the continent's retail space. The world's biggest retailer has already announced plans to open 1,246 stores on the continent by 2016 and is particularly interested in expanding in Nigeria.
Other multinational chains, such as SPAR International, also want to be on the ground floor in this rapidly expanding segment. "SPAR International has stated its objective of continuing the policy of expansion which was begun several years ago. The African continent is one of the key growth areas being investigated," says a spokesperson. "Within the past 18 months, we have opened up supermarkets in Nigeria, Malawi and Mozambique and expanded the retail portfolio in Zambia. We continue to explore opportunities to work with licensed partners in other countries on the continent."
Taking no prisoners
But it is the entry of Wal-Mart that is shaking up the African supermarket sector. Supermarkets work on small margins so volume is the critical advantage. In the battle for greater customer numbers, rival chains take no prisoners.
"Regarding Massmart in South Africa, recently acquired by Wal-Mart, things are going pretty well with annual sales to June 2012 up 15%," says Cedric Bra, Retailing Analyst, Euromonitor International. "The company has been quite aggressive on prices last year and is looking to gain share in the grocery market which is putting a lot of pressure on the competitors. We are likely to see a lot of chains struggling with margins in the future as they try to follow Massmart's price-cut strategy." With the likes of Wal-Mart on the rampage, African chains will have to be on their mettle. According to an industry insider, "the equation is simple for African chains – expand or be swallowed up".
African supermarket chains are no strangers to intense competition on the domestic front. They also have the advantage of local knowledge and are well versed in local business cultures. This is a huge advantage on a continent on which market research is virtually nonexistent. While they not be able to outcompete the global giants in terms of economies of scale, they could give them a bloody nose if it comes to a free-for-all. African chains have also demonstrated the same appetite for growth as their larger global competitors. South Africa is leading the charge.
"Although South Africa still has much room for growth in retail, local companies have engaged in a race to unlock the potential of Africa. Encouraged by rising income and little competition, leading retailers like ShopRite, Pick n Pay and Woolworths are opening stores in emerging countries abroad in order to secure long term growth," says Bra.
"South African retailers have reached a point where they are able to bear the costs of doing business in Africa, which is a tough region," adds Bra. "ShopRite has even opened its first store in the Democratic Republic of Congo in spite of the political instability.' Even apparel retailers such as Mr Price and Truworths are catching up with the trend as the demand for affordable fashion is booming among the African middle class.
South African chain ShopRite started out as a small chain of supermarkets in 1979, expanding outside South Africa to one store in Lusaka, Zambia, in 1995. It now has more than 103 stores in 16 countries. Its strategy has been its ability to maintain low prices despite challenging conditions and its commitment to modern supply chains.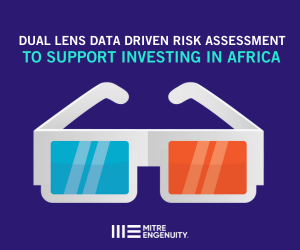 The other strand of its strategy has been to focus even more intensively on expansion into new countries in Africa. Its retail sales are looking particularly healthy in Nigeria and Ghana and its foray into the Democratic Republic of Congo will be watched with close interest. Headline earnings per stores rose by 18.6% in the first half of this year.
Pick n Pay, another South African retailer, has been very successful in transporting its brand to other frontier economies. It already has 94 stores outside South Africa and will enter Malawi and Democratic Republic of Congo within the next year.
Kenyan companies have been equally nimble in the East African sub-region. Uchumi, Kenya's only publicly traded supermarket, recorded its strongest performance for more than six years in May this year. Its stock has appreciated year on year by nearly 135% and its profits before taxes for the first six months to December 2011 increased by more than a quarter, to reach KSh204.3m ($2.4m).
It recently opened its first store outside Kenya in Dar es Salaam, Tanzania, and it intends to open seven more outlets in the region – three in Uganda and four domestically. It is a far cry from the previous hard times that the company has had in the past. A few years ago it was contending with massive amounts of debt, resulting in being suspended from trading on the stock market for five years. It was relisted on the market in May 2011.
Family-owned Nakumatt, another Kenyan competitor which initially made mattresses in the town of Nakuru, has been an outstanding success since it opened its first supermarket. It now has a presence in Kenya, Uganda, Rwanda and Tanzania, having opened its first non-domestic store as recently as 2008, when it entered Kigali, the Rwandan capital. With an annual turnover of $500m, and intentions to intensify its presence in the countries it is based in, its future looks very promising.
While it may not have an international footprint, Zambeef, a Zambian retailer has 103 outlets in Zambia and an impressive turnover of nearly $200m.
Where the reach of the larger chains has not yet arrived, small-scale grocers dominate the market and continue to thrive. In Cameroon where, according to Euromonitor "in the absence of any direct challenger", small grocers "continue to enjoy a comfortable position as their outstanding numbers, proximity locations and flexible sales terms and opening hours give this channel a superior advantage".
The quick expansion by supermarket firms in Africa is impressive and has been achieved through a number of key strategies. One is franchising, which has enabled companies to enter markets where operational costs and local regulation can be a deterrence. Typically, the larger stores, or flagships, are corporate-owned and the others are franchised. Another important strategy has been to fund rapid expansion by offering stakes in the company. This is currently being undertaken by Nakumatt, which plans to use the equity raised from shares to propel its growth.
Nonetheless, supermarket chains will have to navigate considerable quandaries to fulfil their potential in the African market. One is the formidable challenge of reaching out to the mass market. Analysts continue to note that problems of scale and infrastructural shortcomings inhibit retailers in targeting the African mass market with the cheap but good-quality goods that they desire.
Infrastructure issues ultimately compel supermarket chains to focus disproportionately on the more-developed African countries. "The development phase within a country of the formal retail sector is an important element in considering expansion, as the infrastructure within that country to enable licensed partners to deliver the quality, range, assortment and overall retail shopping experience which is required is crucial," says SPAR. And aggressive expansion carries risks on a continent where spending power is still volatile. Although in some countries stronger currency and tight monetary policy has increased spending power, African countries are still vulnerable to inflation, which curtails spending. Nevertheless, most leading chains see a very bright retail future in Africa.
Subscribe for full access
You've reached the maximum number of free articles for this month.
Digital Monthly
£7.00 / month
Recieve full unlimited access to our articles, opinions, podcasts and more.
Digital Yearly
£56.00 / year
Recieve full unlimited access to our articles, opinions, podcasts and more.