The International Finance Corporation (IFC) is the private sector arm of the World Bank Group, and the largest source of financial assistance for emerging markets. Thierry Tanoh, an Ivorian national, has served as the IFC's vice-president for sub-Saharan Africa, Latin America, the Caribbean and Western Europe regions for the last four years. He spoke to Stephen Williams about his time with the IFC and the considerable achievements of the institution.
THIERRY TANOH'S RESPONSIBILITIES WITH the International Finance Corporation (IFC) have had an African focus for a number of years. He has led the IFC's strategies to assist poor and conflict-affected states, and supported various industrial sectors in agribusiness, general manufacturing and services, as well as health and education. He was a key player in managing the expansion of the IFC's activities in Africa where investments grew from $140m in 2003 to $1.8bn in 2009.
For the year ending June 2011, the IFC invested $2.1bn in new investments in SSA and mobilised an additional $589m. Complementing this surge in investments, the IFC's Advisory Services business led the way in helping expand private sector development opportunities in 32 countries in the region. Last year the IFC committed $12.2bn worldwide and mobilised $6.5bn from other investors. Nearly half of the IFC's 521 projects were in the world's poorest countries.
Earlier this year it was announced that Tanoh would be leaving the IFC to take up his appointment at Ecobank, succeeding Arnold Ekpe as that bank's chief executive. It seemed an opportune time to talk with Tanoh and learn more about his work with the IFC.
In fact, Tanoh originally joined IFC nearly two decades ago, in 1994, initially working in the Asia Department and then specialising in the chemicals and petrochemicals sector, handling transactions in Asia, Latin America, and Eastern Europe. He then moved to Brazil in 2001 to focus on operations in Latin America. Prior to this, Tanoh had worked as a consultant in Paris and with the banking commission of the West African Central Bank in Abidjan, Côte d'Ivoire. A Harvard Business School graduate, he first began with IFC's business development, deal structuring, and the processing of some of the corporation's largest transactions.
One of the first questions that African Banker put to Tanoh was just how he achieved this transformative growth in assistance to Africa, and was able to secure the support of the IFC's board members to increase exposure to the continent. His answer was illuminating: "Africa has always been at the centre of what the IFC's board wanted us to do," he explained. "What we began in 2003 and 2004 were a number of very specific strategies for sub-Saharan Africa.
"We wanted to support small and medium enterprises, through the banking sector acting as intermediaries, so that the banks could lend to SMEs, but we realised that in order to do this, we also needed to provide technical assistance to the financial sector so that they could understand the SME sector. The SME sector is not well understood anywhere in the world, and especially not in sub-Saharan Africa.
"We also worked on improving the investment climate for the private sector. And, of course, work on catalysing investment to develop bigger projects, especially in infrastructure and the natural resources sector."
But while the IFC shares project risk with sponsors and financial partners, it does not participate in project management and its mandate, under its own charter, requires commercial terms to its lending, targeting profitability.
Local knowledge for local decisions
One of Tanoh's lasting legacies when he steps down from his position at the IFC will be the way he has overseen a fundamental shift in the way the IFC operates in Africa. "To better understand the SSA region," he explains, "we began a massive decentralisation and hiring in the region. From 2004, when we had about seven African offices, today we are represented in 21 countries. We probably have close to 400 people in Africa and maybe another 100 in Washington DC – I'm talking here only about people in the front office. I am not talking about the back office staff."
Significantly, Tanoh says that the IFC's clients see this decentralisation as invaluable because they feel they have people at hand to talk to and, furthermore, people that understand the environment in which they do business. Because authority has also been somewhat decentralised, with more decision making taking place in the field, this strategy has made a very real difference. And yet it is a work in progress. As Tanoh puts it, the IFC may not be where it wants to be, in terms of full decentralisation, but it is certainly going into the right direction.
"So that was the strategy, to decentralise and hire people with a good understanding of the region. We really went out of our way to attract people that had experience of working in sub-Saharan Africa. And that has produced the positive results that we've been able to demonstrate to our board. I think they were very encouraged by the initial results and that has created a snowball effect where also we're getting more resources and by getting more resources we're able to achieve more. We created a virtuous circle."
Just as Tanoh has been prepared to put his trust into a decentralised management architecture, which means having the confidence in your colleagues to be able to delegate, so too did the management on the ground in Africa begin to have more self-belief. Tanoh explains it in this way: "The key trigger has been that, as opposed to 10 years ago, the African team now really do believe that everything is possible. There was once this strong belief that, when faced with an obstacle, we should just ignore it. That's all changed. Today, we take the bull by the horns and find solutions, find a way to go forward and continue to move on.
"There had been this theory in the SSA department that rather than trying to find solutions, you just stop doing business. But there has been a mental shift and now and – beyond all the numbers, beyond all the budgets – the difference is about people. I believe that the quality of the IFC's SSA team is one of the best that I have ever seen."
That has allowed the IFC's Africa department to provide a range of solutions for private sector development and set regional goals for expanding infrastructure services, contributing to food security, increasing access to finance and pioneering new approaches to climate change investments.
Commenting on the big increases in investment into Africa, and whether this was symptomatic of the lack of growth opportunities in mature Western markets, Tanoh took a very pragmatic line. "I think that if you are in Africa, you still take that investment! We don't have the luxury to question the motives of investors. But I think the current financial crisis in the West has shown investors that what they thought were safe markets are not that safe. They have now realised that there is much more risk in mature markets – and the returns, compared to that risk, are not that good. So people have started to look at Africa and say 'Wow, there are opportunities there. If I look at the returns I'm currently being offered in developed economies, then African markets by comparison look very attractive'.
"But I also think that Africa suffers, especially sub-Saharan Africa, from the poor understanding that people have about what is going on there and how the region operates. This raises the question of the press and image, the message, it puts across about Africa. The press is simply telling what it thinks is in the interest of its consumers and what it thinks the consumer wants to read about. Does the story of a great business in Africa sell well outside Africa? Probably not. Do conflict, coups and tragedy in Africa sell better? Yes, partly because it reflects the stereotype view that people in the rest of the world have of Africa."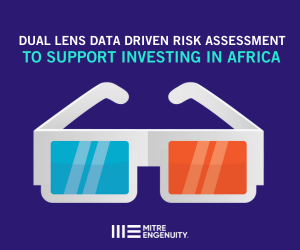 But Tanoh is optimistic that the world's financial crisis will mean that more people will get a better understanding of the continent and that they are starting to realise that it is a great place to invest and do business. "My sense is that they will increasingly see Africa as a superb opportunity to do business. I think we still have an issue in that it is important for African leaders to really market Africa, to do more to attract business, to encourage others and demonstrate that in Africa there is a vibrant business environment. So we need to have our African leaders, our political and business leaders, really selling our continent as an opportunity. There are so many opportunities that Africa offers."
Nevertheless, Tanoh also offers this advice: "It is also our responsibility, if you want to attract investors, to make your countries attractive. First impressions count, so that is why I have commented on the services at some of Africa's airports. It is the same as if you are in a private company – would you put someone at reception who is lousy at dealing with clients? No, because that is the first point of entry, you enter into a country and you look at a lousy airport, you start to think 'Oh, gee! And I haven't even got to my car yet! This place is a nightmare'.
"Actually the same principle applies to the hotel industry. If a chief executive comes to visit a country, you want him to stay, to spend his time and be able to better understand the culture. It's got to be a good hotel. There was some discussion when we helped finance a five-star hotel in Ghana, the Mövenpick, and some questioned just why the IFC chose to do this. My response to the implied criticism was that it's crucially important to raise the standard of hotels if you want to attract international investors.
"You have to encourage these people to come and that is why it seemed to me to be important to demonstrate that Africa is welcoming. Africa's culture has a lot to do with hospitality. The first thing African people do, even if they are very poor, is to offer a guest something to drink. If they have food, they will share the food with you. So the cultural heritage that we have in Africa is really about hospitality. We need to use this as a tool to further grow this continent."
Our conversation next turned to the current crisis in the Eurozone. Although Africa seems to be a little disconnected from it, there are many in the financial sector that believe the crisis is going to really hit home in Africa, and the whole concept of common currencies for the African regions will have to be rethought.
"It's funny how people look at the Eurozone crisis as a currency crisis," Tanoh says. "If you are an individual, you have a certain income, you should not start living beyond the money you earn. But actually, I believe that we will come out of this crisis stronger rather than weaker. We will learn from our experience. It might initially be a step back and a setback, but if the response is well managed, it will allow us to become stronger.
"It might have an impact on Africa – probably less FDI will come in. But that should result in African leaders realising that we cannot always expect the West to bail us out. This is not the way for us to think in the future.
"Instead, we have to work better together, and ensure African countries really raise the standards of living of their populations, increase their markets, grow industrial production and become more competitive. And if this European crisis leads to that, then it's good for Africa in the long term. I think this crisis could result in a much better position for Africa in two or three decades.
"But with regards to cancelling the development of common currencies among our regions? I think it would be a mistake to think that way. What the Eurozone crisis has taught us is that you need to manage your economy the same way you manage your own resources. You need to be prudent and only take reasonable risks. You need to be able to live at the level of your revenues and not overspend. And you need to make some strategic investments that can trigger stronger growth.
"I am an optimist because I believe that when you look at where we're coming from, just to reach the level we have today, the growth has been exponential and therefore I'm quite positive that with the next generation, more and more will be achieved."
With Tanoh's time at the IFC drawing to a close, African Banker asked him what were the key improvements in the institution's investment performance that have taken place. He immediately identified a better understanding of what it takes to undertake a large-scale project and better ways of engaging with governments and making them realise the obligations of fulfilling long-term commitments.
"To a certain extent, it's about being able to engage in an open manner with political appointees and explaining to them the risks in misbehaving and also the huge potential in doing things the right way. I think it's about being able to structure transaction in the correct way that will allow a government to receive money and to make money out of an initiative, and that the recipients understand the benefits rather than just viewing a loan as simply impacting their deficit.
"So infrastructure building is one of the areas that I've enjoyed working on recently. But beyond projects, what really made a difference for me was sensing the feeling of fulfilment from the Africa staff about what we are doing. I think we are proud about what we are beginning to achieve, and that we feel we're just starting to really make progress now. That makes me very happy."
Nevertheless, there must have been some things that Tanoh, in hindsight, might have done differently. He is forthright when asked about this, saying, "I made a lot of mistakes. Hopefully my team would feel that I made them just once, not twice! But I did make a few mistakes. One, it took me a while, I think, to really tackle the issue of infrastructure and I now believe this is an area for which I should have dedicated many more resources very early on, say six or seven years ago.
"And I regret not getting more of a chance before leaving the IFC to really crack the nut and do more in agri-business and agriculture. That has been an area where I think much more could have been done. Again, looking back, if I had started with a focus on infrastructure five or six years ago, I could have started to underpin agricultural developments three years ago and to that extent, I think we could have been much more ahead."
And the key lessons he has learned in his time at the IFC? "What I come away with is an understanding that when you are implementing huge billion-dollar projects in some of the poorest countries in the world, you need to understand that the rules of engagement are different, and that your role as an investor is different," he says. "You really need to make sure that you are getting strong local support and also you need to understand that you should never take advantage of the low capacity of a government in negotiating.
"I think this is key. It's like a marriage. If you are transparent, if you give your government partners capacity, you will reach a good understanding. This, to me, is the recipe for success."
Subscribe for full access
You've reached the maximum number of free articles for this month.
Digital Monthly
£8.00 / month
Recieve full unlimited access to our articles, opinions, podcasts and more.
Digital Yearly
£70.00 / year
Recieve full unlimited access to our articles, opinions, podcasts and more.