Malawi's new President, Joyce Banda's decision to devalue the currency by 48.18% has led to considerable hardships for the ordinary person with prices of essentials rising between 30-40%. The promised economic benefits, writes Lameck Masina from Lilongwe, seem to be receding further into the future.
Lyson Bwanali, a civil servant in the commercial capital Blantyre, says, "The feeling I had was that after the devaluation, things will come out much better – but now economic survival has become more uncertain than ever.
Prices for every commodity are going up every day. The devaluation has made us poorer than before. Our salaries remain the same, so how can we afford to pay twice as much on basic necessities such as maize flour?"
Prices for essential have increased by almost 50%, with fuel rising 30% and transport 40%.
The Governor of the Reserve Bank of Malawi, Charles Chuka, told reporters in the capital Lilongwe that the decision to devalue the country's currency was to help manage the country's foreign exchange reserves "which were almost depleted".
The International Monetary Fund (IMF) had long urged Malawi to devalue the currency, saying this would boost exports and reduces demand for imports. But the former President, the late Bingu wa Mutharika, vehemently rejected the calls, arguing that it would cause too much suffering to the poor as it would increase inflation.
Mutharika's refusal forced the IMF to officially declare the Extended Credit Facility (ECF) programme off-track in June 2011. As a result the country's development partners withheld over $500m in budgetary support.
About 40% of Malawi's national budget depends on donor money. The loss of foreign aid was therefore economically painful for the Southern African country as it resulted into acute shortage of foreign exchange. This meant that Malawi found it difficult to import fuel and medicines.
But in a bid resuscitate the economy, Banda, who assumed power after the death of Mutharika, weakened the Malawi's currency by nearly 50% against the US dollar, a margin which is the biggest since the former British colony attained independence in 1964.
Chuka said: "The devaluation we have done was really inevitable. We have been sitting on this for many years, running out of the reserves, which resulted in some of the things you have seen on the market; we couldn't even import petrol. This kind of situation should not happen in our country. What we have done is to correct the situation and set the country on a path whereby we can manage our foreign reserves better."
The Chief Executive of the Consumer Association of Malawi (CAMA), John Kapito, told a local daily that landlocked Malawi is heavily dependent on imports, so any weakness in the kwacha was bound to have negative consequences for consumers, but that devaluation was a necessary evil.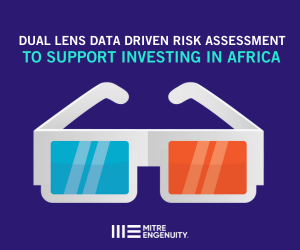 "This was an economic reform that Malawi could have introduced some time back, but we decided to hold out and dictate an exchange rate that did not reflect our economic performance," he said. "I believe this decision was going to be made by anyone in government if we wished well for Malawi in the medium and long term," he said.
Kapito added that the government needed to rapidly implement mechanisms such as salary increases to cushion vulnerable Malawians from the short-term effects of devaluation. Although the government is yet to announce any such measures, President Banda told parliament in May that her government is working on a plan for a comprehensive recovery of the economy.
Presidential jet to be sold off
She recently announced a plan (which was applauded by the visiting UK International Development Secretary, Andrew Mitchell) to sell the Presidential jet bought by government of the late President, together with 60 Mercedes government cars. Mutharika bought the French-made presidential jet Dassault Falcon 900 EX in 2009 for about $22.4m, with projected maintenance and insurance costs at $300,000 per year.
"The importance of an African leader giving up the jets and Mercedes is iconic … The proceeds can be used to provide basic services to Malawi's poorest people who urgently need help following the vital devaluation of the currency," Mitchell told the press.
Mitchell said Britain is determined to ensure that ordinary Malawians do not suffer short-term consequences from the devaluation.
He said Britain will provide financial expertise to help Malawi deal with the devaluation: "To help ensure economic stability and future growth, I am pleased to confirm that the Bank of England will be providing technical assistance and will work directly with the Reserve Bank of Malawi."
Meanwhile the UK's International Department for International Development has pledged to release an initial £30m ($47.3m) tranche of urgent funding, $15.8m of which will be used to support Malawi's ailing economy. Early in June, Malawi reached an agreement with the IMF for a three-year, $157m package aimed to support the country's troubled economy.
"We will be recommending to the executive board in July to approve the $157m facility," the IMF's mission chief to Malawi, Tsidi Tsikata, told a news conference in Lilongwe. The development will open taps from other cooperating partners who had withdrawn support due to absence of IMF programme.
World Bank Country Representative Sandra Bloemenkamp also said that the Bank was working on a package to help the country's poor people cope with the effects of devaluation.
Subscribe for full access
You've reached the maximum number of free articles for this month.
Digital Monthly
£8.00 / month
Recieve full unlimited access to our articles, opinions, podcasts and more.
Digital Yearly
£70.00 / year
Recieve full unlimited access to our articles, opinions, podcasts and more.