East Africa leads in innovation
SHOES THAT CHARGE YOUR PHONE WHILE YOU WALK
Kenyan Anthony Mutua, 24, has developed an ultra-thin chip of crystals for charging mobile phones when fitted to shoe soles. It costs $46 to fit the chip to a shoe, and it generates electricity through the pressure exerted when it is stepped on as the user walks. It charges the phone when the wearer is in motion through a thin extension cable that runs from the shoe to the pocket. The shoe can also charge the phone immediately after a walk as the crystals have the capacity to store electric energy. This second option is about to go into mass production because it has the ability to charge several phones simultaneously. A patent has been taken out and the National Council of Science and Technology (NCST) gave $6,000 funding to the project and has pledged to fund its mass production to reach out to a larger market.
A SMART NEW WAY OF ANTENATAL DIAGNOSIS
In Uganda, students at the Makerere University College of Computing and Information Technology (CIT) have invented a hand-held mobile antenatal diagnosis device they have called WinSenga.
The machine, a funnel-like Pinnard horn similar to that used by traditional midwives, can be used to scan a pregnant woman's womb and detect problems such as ectopic pregnancy or abnormal foetal heart beats. A microphone inside it is connected to a smartphone. The software the students designed enables the smartphone to receive and interpret the sounds and display data on the location and condition of the foetus. Costing between $100 and $500, it is cheaper and more affordable than an ultrasound scan.
"We called it WinSenga to relate to traditional birth attendants," the team – Cipher256 – said.
The students – Aaron Tushabe, Joshua Okello and Josiah Kavuma – carried out the project under Dr Davis Musinguzi, a UNICEF health systems consultant.
LOCAL BAMBOO BICYCLES MADE FOR EXPORT
In Southern Africa, Zambikes of Zambia makes high-end, lightweight bicycles with frames made of local bamboo. "It's a plus to have a product that is grown in Africa, made in Africa and exported to everywhere else in the world," says co-founder Mwewa Chikamba. "It's rare that we have such incentives coming through – mostly we are importing stuff from the rest of the world." Each frame takes 40-60 hours to make. Since 2007, the company, which employs 40 people, has produced 500 hand-made bamboo frames, but this year expects to produce 450. Costing $900, the bikes are primarily aimed at the international market. Zambikes also makes steel bicycles, so far about 10,000, spare parts, cargo carts and over 900 bicycle ambulances. The company offers business training and interest-free loans to its staff.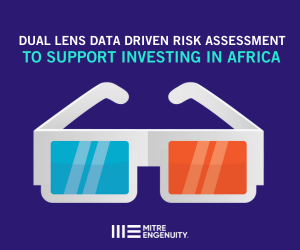 AFRICAN CARS DESIGNED FOR AFRICAN ROADS
In Kenya, Mobius Motors is a social business that builds cars specifically for Africa's degraded roads at an affordable price. With a retail price of about $6,000, its vehicle is comparable to the auto rickshaw, and much cheaper than others used in Africa for similar purposes. Its aim is to create a new vehicle and brand for Africa, and enable affordable transport for Africans.
BAREFOOT POWER IS AN INTERNATIONAL AWARD WINNER
An East Africa-based business selling affordable solar lighting products across Uganda, Kenya and Tanzania is an international winner of 2012 Ashden Awards, the world's leading green energy awards scheme. Social for-profit enterprise Barefoot Power is rolling out a wide range of solar power products across Africa, for those with limited or no access to grid power. Products range from desk lamps to complete kits for community homes, clinics and schools. With good links to microfinance, Barefoot has sold 400,000 kits in Africa, Asia Pacific, India and the Americas.
Subscribe for full access
You've reached the maximum number of free articles for this month.
Digital Monthly
£8.00 / month
Recieve full unlimited access to our articles, opinions, podcasts and more.
Digital Yearly
£70.00 / year
Recieve full unlimited access to our articles, opinions, podcasts and more.