Analysts perceive a warm glow over the potential of Angola's finance sector. By and large, the sector is well capitalised and liquid, with an excellent profit outlook and strong asset quality.
Angola's banking sector has experienced encouraging growth in recent years. "The sustained economic growth of Angola, the gradual increase of the average life expectancy and greater literacy levels have been shaping the country's demography, contributing to changes in client behaviour, not only in more consistent saving habits, but also into an increasing demand for new products, transactions and channels," Vitor Ribeirinho, Head of Audit of KPMG Portugal and Angola, commented. According to KPMG, in 2010, the sector's assets increased by 21% and the number of branches surged by more than 22%. The number of those employed within the sector also jumped by over 18%.
Profitability has also increased, with banking and net incomes rising by nearly a quarter. Moreover, the number of monthly transactions amongst banks in Angola has increased by millions in recent years.
Figures announced by the Empresa Interbancária de Serviços reveal that the value of monthly ATM transactions in Angola has reached 10m kwanza ($105,000).
The sector is also diversifying, moving away from its previous structure dominated by state banks. Although most assets are still concentrated within the country's five largest banks, their share of total wealth in the financial sector is decreasing.
In addition, new institutions are entering Angola's banking industry. In 2010, alone, three new banks, BPD, BCH and BNB opened for business. This bought the total number of authorised banks in the country up to 23.
According to banking analysts, with banking penetration still low in relative and absolute terms at only 11%, the potential for the industry's further growth is huge. "Historically, the main reasons for this low banking penetration derived essentially from the absence or low level of infrastructures in some regional areas (particularly outside the major cities and far from the coastline), revealing average income asymmetries within the population, from the financial illiteracy of a significant part of the population and from the existence of an informal payments system and economy," Ribeirinho commented.
Restoring confidence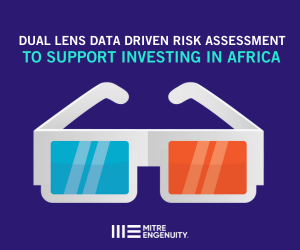 The country's insurance sector has also been maturing well since the government submitted it to a liberalisation programme in 2000 and it has experienced substantial growth. The number of insurance firms operating in Angola has risen to 21, with 11 reportedly pending licensing, according to KPMG.
The financial sector has made such positive strides largely due to a stringent diet of post-war reforms. Between 1992 and 2002, the sector was subjected to the rigorous Financial Institutions Modernisation Project, which involved liberalising the sector as well as bringing into force a new framework for regulation and supervision. Angola's central bank has also focused much effort on restoring confidence in the kwanza, after triple-digit inflation during the civil war destroyed confidence in its local currency.
Furthermore, the government caused a flurry of excitement in December 2005 when it announced its intentions to launch a stock market. It duly created a commission to oversee its implementation. The move is reported to have caused a lot of foreign asset management firms to quietly move into the capital in preparation for the launch, although, as of 2012, the stock market has not yet materialised. "There are some key factors that may influence the launch (and timing) of capital markets in Angola, including the creation and adoption of a legal framework, both at the legislative and regulatory level, that supports the implementation of this activity; and the continuous reinforcement of the supervisory role, ensuring the transparency and credibility of the capital market," Ribeirinho commented.
Nonetheless, according to industry experts, the banking sector is still not fulfilling its potential as an instrument for capitalising Angola's growing economy by turning customer deposits into credit or loans. Angolan banks are reported to be still relatively risk averse after years of high inflation and political instability and reluctant to hand out loans, especially in sectors of the economy outside of oil and infrastructure.
Some allege that since defaults on loans are still high in some sectors, for example in agriculture, banks have adopted an ultra-cautious approach.
Others attest that many Angolans lack training in basic business practices, such as accounting or drawing up business plans, making Angolan banks even less willing to lend to small businesses.
As growth of the non-oil aspects of Angola's economy, such as agriculture and industry, is crucial to ensuring the creation of a more solid and sustainable economy, with a more equal distribution of wealth, the reluctance of Angolan banks to lend in these areas is a serious handicap. Nevertheless, as the pace of the economy picks up and more money trickles down, the banking and insurance potential is vast. It is precisely the sort of environment that many African bankers, from East and West Africa, have managed to turn around at very healthy profits to themselves and their shareholders. One expects that several continental banks will join the queue to obtain licences in Africa's most exciting economy.
Subscribe for full access
You've reached the maximum number of free articles for this month.
Digital Monthly
£7.00 / month
Recieve full unlimited access to our articles, opinions, podcasts and more.
Digital Yearly
£56.00 / year
Recieve full unlimited access to our articles, opinions, podcasts and more.