To describe Bonga as a prolific artist is perhaps an understatement. This is the singer's 30th album and features 11 superbly constructed songs plus two bonus tracks.
Born José Adelino Barceló de Carvalho in Kipri, an outlying suburb of Luanda in Portuguese-ruled Angola in 1943, to an Angolan father and Congolese mother, he changed his name to Bonga Kuenda when he joined his father's band. His father was both a fisherman and accordionist, playing rebita, the music of the Ilha de Cabo fishermen.
Still a teenager, Bonga went on to found his own band that he named Kissueia, meaning 'misery of the slums' in Kimbundu, Angola's most widely spoken African language. From the outset the band drew on traditional African culture and anti-colonialist sentiments.
Having shown early promise as an athlete – being Portugal's champion runner in the 400 metres – he moved to Portugal's capital and joined Lisbon's Benfica football club – and also the outlawed Movement for the Liberation of Angola (MPLA) party. This inevitably led to unwelcome attention from the Portuguese authorities that were brutally suppressing calls for Angola's independence.
Bonga had to flee the Portuguese secret police in 1966, going into exile from Lisbon to Rotterdam – home to a large Lusophone Cape Verdean community. In Holland, Bonga was forced to give up his sporting ambitions, so turned his attention full time to music.
Classic Lusophone blues
He possesses a deep, gravel-throated, instantly recognisable vocal style. It is, paradoxically, despite being so earthy, able to provide an incredibly sensitive delivery, full of passion and emotion.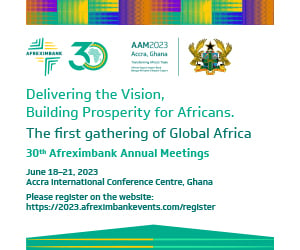 His achingly powerful Angola 72 album was an early hit, and his ballad 'Mona Ki Ngi Xica' of the same year is still considered a classic of Lusophone African blues. Bonga also composed 'Sôdade' in 1972, a song that the late, great Cape Verdean diva Cesaria Evora went on to have a huge international hit with.
But even the attainment of independence in 1973 did not end Angola's suffering. The country took a Marxist political path and was plunged into a terrible civil war, when apartheid South Africa backed the UNITA rebel movement to destabilise the Russian- and Cuban-backed Angolan government led by the MPLA party, founded by the hero of independence Agostinho Neto.That war has now ended and peace has returned to Angola, as has Bonga, who has always retained a powerful link to the spirit of Angola's peoples. He despairs of the wealthy elite of his homeland, the so-called 'docteurs', but is fully aligned with the new nation that is being built.
This new album features the superb guitar of Betinho Feijo, with Juvenio Cabral on bass and percussion and accordion mainly played by Ciro Bertini. Bonga sings and plays the dikanza (scraper), proving that even 30 albums on, he still has a compelling message.
That message is spelled out in songs such as 'Hora Kora' (the hour of the elders) that pays respect to those that have gone before; 'Fontinhas', an affectionate tribute to the musician Malé Fontes Pereira; while 'Kambua' (talking about the spoilt dogs of the rich and hungry dogs of the poor) and 'Kapetas', (the privileged) provide continuing support for Angola's peoples.
All these songs are Bonga's own compositions, but he demonstrates he is not afraid to share the spotlight by adding two additional collaborative tracks to this CD – 'Dikanga', which he sings with Agnès Jaoui (previously released on her album Dans Mon Pays), and 'Angola' recorded with Barnard Lavilliers (and also previously released, on Lavilliers' album Causes Perdues et Musiques Tropicales).
Subscribe for full access
You've reached the maximum number of free articles for this month.
Digital Monthly
£7.00 / month
Recieve full unlimited access to our articles, opinions, podcasts and more.
Digital Yearly
£56.00 / year
Recieve full unlimited access to our articles, opinions, podcasts and more.