Namibia's economy is fine-tuned and disciplined and is probably further down the diversification road than many of its peers, helping to make the recession all but a fading memory.
Mining and tourism are the economic mainstays, both lending themselves to development and expansion as do fishing, manufacturing, farming and ranching, and the services sectors. Volatile oil prices and the impact of the world financial crisis on the global economy reduced growth estimates for Namibia to a lower-than-forecast 3.4% in 2010 with a more healthy 5.2% anticipated for this year.
Main exports are raw materials and became the country's Achilles heel when commodity prices plunged in the second half of 2008, dashing hopes of increased diamond and copper production.
Today, rising global prices are a salve to the economic damage and new uranium mines are in the pipeline promising increased revenues as nuclear gains popularity worldwide as an energy source. Agriculture took a knock in 2009 with both floods and drought hurting production.
On the health front, although the number of people infected with HIV has dropped slightly from 19.9% to 17.8% and treatment is improving, it remains a major concern.
Relations with South Africa, Namibia's biggest trade partner, remain sound, although the two countries compete for the South African and European markets in such sensitive export sectors as beef and fish, of which both countries are top-quality producers.
Relations with Western trading partners are generally good, although Namibia has reservations about signing an interim economic partnership agreement with the EU. In contrast, political and economic links with China, India and Russia are expanding.
Namibia's biggest financial services provider is First National Bank with total assets of N$20.55bn ($3bn) at end December 2011 and a market capitalisation of about N$4bn ($570m).
The Namibian economy has a modern market sector, which produces most of the country's wealth, and a traditional subsistence sector. Namibia's gross domestic product (GDP) per capita is relatively high at over $4,000 among developing countries but obscures one of the most unequal income distributions on the African continent.
Although the majority of the population depends on subsistence agriculture and herding, Namibia has more than 200,000 skilled workers, as well as a compact, well-trained professional and managerial class.
The country's sophisticated formal economy is based on capital-intensive industry, mining and farming.
Namibia is a strong advocate of regional economic integration, leading by example through its favourable location and superb transport and communications systems.
In addition to its membership in the Southern African Development Community (SADC), Namibia presently belongs to the Southern African Customs Union (SACU) with South Africa, Botswana, Lesotho, and Swaziland. Within SACU, no tariffs exist on goods produced in and moving among the member states. In July 2008, SACU signed a Trade, Investment and Development Cooperation Agreement (TIDCA) with the US. SACU, headquartered in Windhoek, also has plans to negotiate trade agreements with the US, China, India, Kenya, and Nigeria.
However, Namibia could face dichotomous 'boom or bust' economic cycles as a result of the rocky recovery in many advanced markets and the stronger, more sustained performance in emerging economies. Namibia is forecast to grow at 5.2% this year.
Ali Ipinge, chairman of the Windhoek chapter of the Namibia Chamber of Commerce and Industry, says that while Namibia's growth forecast is ahead of the global average, it brings serious challenges.
"High growth prospects and higher interest rates are attracting large capital inflows into emerging economies such as Namibia's," he reports. "When driven by growth prospects, such inflows are essentially good, but past experience indicates that they have the potential to lead to boom-and-bust cycles."
The questions to be considered now, he cautions, are the main policy issues facing recipient countries such as Namibia and "how to best accommodate these flows, how much to let the currency appreciate, how to use macroeconomic policy, how to use macro-prudential tools, reserves, and capital controls, to best avoid excesses and maintain stable growth".
Achieving strong, sustained and balanced growth will not be easy.
"They will require initiatives such as fiscal consolidation, exchange rate adjustment and rebalancing of demand across Namibia," says Ipinge.
Banking services in a vast country
Namibia's largely rural economy brings pressure to banks to provide services to residents in far-flung regions, calling for specialised products and related infrastructure. "FNB has opened 15 new branches since 2007 mostly in the underdeveloped areas," reports Daniel Motinga, FNB Namibia's Senior Manager Research and Development. "Recent studies show that access to financial services and specifically banking services has improved drastically since 2007, with the banked population increasing from 45% in 2007 to 62% in 2011 – a
remarkable achievement."
Helping to spread the banking net wider are efficient telecoms and road infrastructure, and more has been allowed for in the current budget. According to FNB Chairman Claus Hinrichsen, the bank will continue to extend financial inclusion across the board by offering "more appropriate and affordable propositions to marginalised Namibians.
"The only effective way to do this," he adds, "is through electronic services that are more affordable, easy to use and safe. These new offerings require increased financial literacy from both existing and potential customers."

Trading environment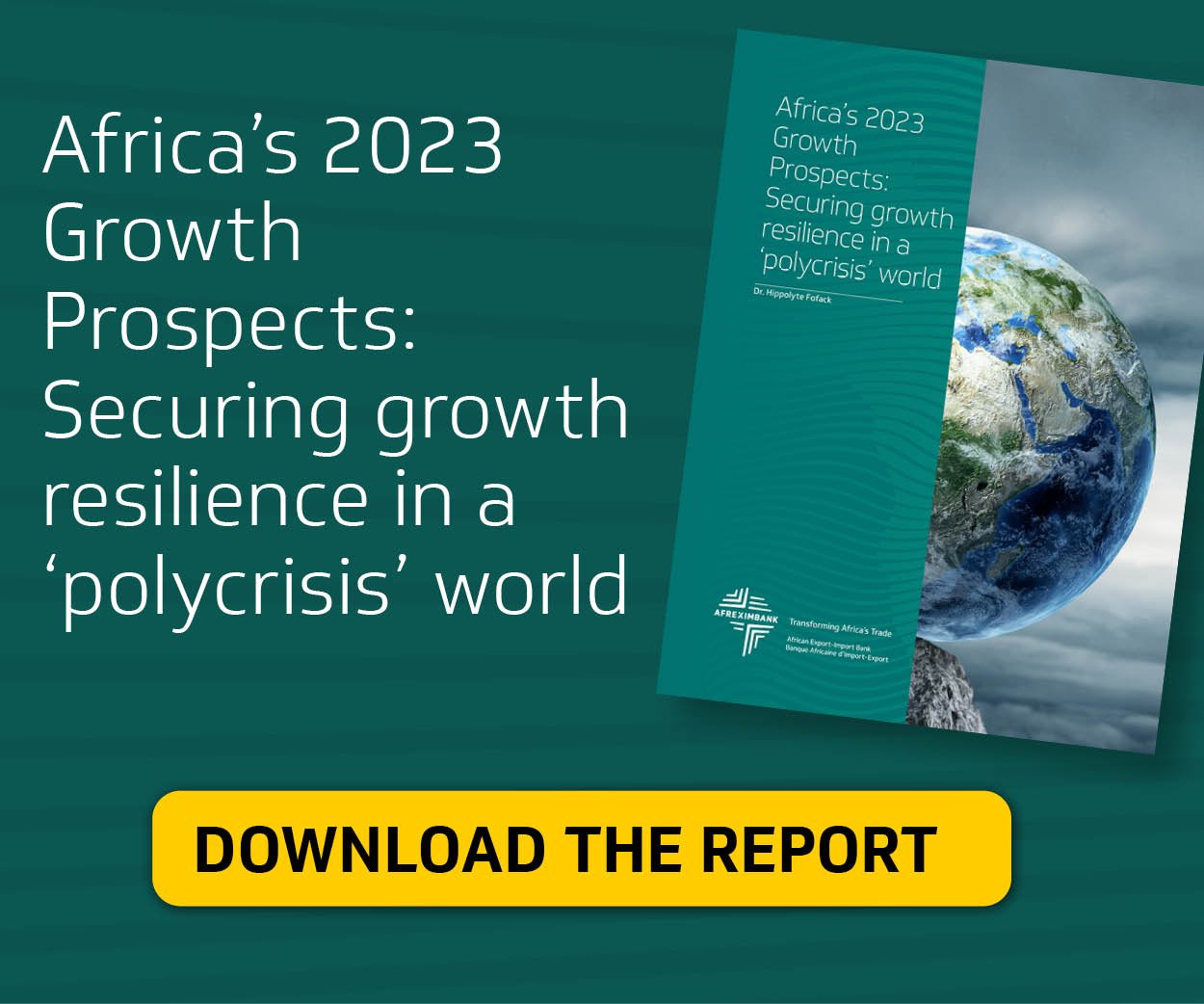 South Africa is by far Namibia's senior trading partner, followed by Europe, US and Canada. Namibia is an eligible country under the African Growth and Opportunity Act (AGOA), but has had limited success with exports under this programme. Namibia has been a willing suitor to Chinese and Indian overtures and the expectation is of more robust trade and investment in the immediate future.
In December 2007, Namibia signed an interim Economic Partnership Agreement (EPA) with the European Union, which provides duty- and limited quota-free access to European markets for Namibian exports, thereby retaining many of the expiring trade benefits from the Cotonou Agreement. Namibia has hesitated in ratifying the agreement, possibly reluctant to damage its relationship with South Africa, which is opposed to the new EPA.
State-owned enterprises operate in many key sectors of the Namibian economy.
Mining contributed about 16% of GDP in 2008 with diamond mining alone accounting for about 6%. Namibia's annual diamond production of about 2m carats generates the bulk of its export earnings. Other important mineral resources are uranium, zinc, copper, lead, gold, fluorspar and salt.
Namibia is well placed to as an investment destination through its positioning as a close neighbour to South Africa and as a mercantile gateway to the Southern African Development Community (SADC). Two major corridors creating road and rail links into the sprawling sub-continental market are nearing completion.
The country is aggressively implementing a diversification strategy that adds value to its primary production and has introduced a network of Industrial Development Zones to lay the groundwork.

Mining – harvesting land and sea
Mining is the mainstay of the economy to the extent that Namibia is the fourth-largest exporter of non-fuel minerals in Africa and one of the world's largest producers of uranium. Rich alluvial diamond deposits and increasingly successful marine mining make Namibia a primary source for gem-quality diamonds. Large-scale production of lead, zinc, tin, silver and tungsten buttress the sector. Marine diamonds are mined by vessels that vacuum-scrape sea-bed terraces with dredge pumps attached to horizontal crawlers. Vertical recovery shafts drill into sedimentary layers, draw ore on board and sort diamonds from the dredged slurry. With the recent discoveries of major secondary onshore and offshore deposits, Namibia may well have the largest diamond reserves of any country on earth, at around 1.5bn carats.
Full of tourism surprises
Tourism has climbed the economic ladder to second place in Namibia's national earnings, behind mining. Last year, it contributed N$7.2bn ($1bn) to GDP. It has performed this robustly because a visit to Namibia is about as different a travel experience as is likely to be found anywhere, as an increasing number of visitors to this desert nation are discovering.
It might be one of travel's most timeworn clichés that Namibia was, until recently, the world's best-kept tourism secret. But that's changing fast. Just a year ago the Lonely Planet travel guide named it "the fifth-best tourist destination in the world in terms of value".
About 1m tourists a year are of the same opinion – one in three coming from South Africa, followed by Germany and finally the UK, Italy and France. Luring well-heeled tourists is the high level of ecotourism on offer, especially the teeming wildlife, a surprise to most given the fact more than four fifths of the country is either pure desert or patchy bush land. How can this country, carpeted virtually edge to edge in sand and stunted bush, enjoy such popularity that it attracts half again its population in sightseers and leisure-seekers?
Much of the answer lies in a decision taken by the government and its advisers nearly 20 years ago when they mulled ways of propositioning would-be visitors from around the globe to partake of a holiday in the desert in the fourth-biggest country in Africa. In most cases, projects would need to prioritise a positive impact on the livelihood of rural inhabitants.
One of the proposals which subsequently scored high with visitors was a wide-ranging system of community tourism. This entails close encounters with a diversity of ethnic groups in Namibia, spending a night or two in the homestead and partaking in the day's activities – learning to herd cattle and goats, cultivate the land or even fish by dugout canoe on the Kunene River or in the Etosha wetlands. As one government puts it, "Taking a livelihood perspective intensifies the impacts that matter to local people."
High on the list of 'must-do' activities in Namibia is the fly-drive Skeleton Coast Safari run by the now legendary Schoeman family of sons and daughters skilled in bushcraft and flying. A five-day safari is packed with flights between camps along the Skeleton Coast, so named for the number of ships wrecked by the wild South Atlantic Ocean, its rocky coastline studded with the skeletons of its merchantman victims. One of the Schoeman brothers flies parties of tourist adventurers in a Cessna 210, that is much like a 4×4 of the sky, landing on beaches and dry river beds. Nights are spent in luxury tented camps along the route. Fifteen years ago, around 600 people were fully or casually employed in the tourism industry. Today that figure is closer to 80,000, accounting for nearly 20% of all formal jobs in the country. Scoring most profoundly in this astonishing turnaround is the impact felt on resource conservation and rural development. Some 50 communal conservancies have been established across the country, covering 11.8m hectares of land, resulting in enhanced land management providing tens of thousands of rural Namibians with much-needed income.
Namibia is an innovation leader when it comes to tourism in Africa and it is not surprising that it is the southern hemisphere's fastest-growing leisure destination.
Agriculture's room for improvement
Although agriculture directly and indirectly supports 70% of the population, it contributes a disappointing 6% to the GDP. In the view of agronomy experts, its potential is many times that amount. The main activities are livestock, beef and mutton production, accounting for about 70-80% of the sector's gross income, while agronomic production is responsible for the remaining 20% to 30%. The livestock population of Namibia is about 2.5m cattle, 2.4m sheep and 1.8m goats. About 80% of Namibia's beef and mutton is exported to South Africa and the European Union.
Namibia's climate is mainly suitable for dry-land crop production with the main crops being maize, wheat, sorghum, pearl millet, grapes, dates and a variety of beans.
Nevertheless, Namibia imports about 50% of its cereal requirements. One solution to reduce dependency on imports is the Green Scheme Programme, a government-led project to acquire land from traditional authorities in a public-private partnership that will develop large commercial farms under private management.
Cold-water fishing
Namibia's fishing industry is big, modern and successful. It ranks among the world's top 10 due largely to the cold Benguela current sweeping in from the Antarctic and creating a cold water marine eco-system along Namibia's 1,500 km Atlantic Ocean coastline that produces superior quality fish.
Mackerel and hake are harvested in great numbers with other marine exports being rock lobster, crab, oysters, monkfish, tuna, pilchards and seaweed.
Subscribe for full access
You've reached the maximum number of free articles for this month.
Digital Monthly
£7.00 / month
Recieve full unlimited access to our articles, opinions, podcasts and more.
Digital Yearly
£56.00 / year
Recieve full unlimited access to our articles, opinions, podcasts and more.