North African companies and economies confront very different problems to the rest of the continent. Tunisia is still facing up to a new and hopefully more liberal political and economic future, while the long-term flavour of Libyan and Egyptian economic policy remains to be decided.
At the same time, the region is more exposed to the fallout of the euro crisis than the rest of the continent and is banking on a European recovery to boost its own economic future.
Despite the impact of political unrest on North African economies and stock values, companies from the region perform as well in our 2012 table as in last year's survey. Indeed, the number of North African firms in our Top 100 has actually increased slightly from 24 to 26 over the past year. Risk forecasting is always a difficult game and the current situation in North Africa has the potential to be anything from bountiful to disastrous for the region's largest companies.
Nevertheless, the short-term economic impact of the Arab Spring is plain for all to see, as Moroccan companies have certainly performed better than their counterparts in Egypt. There are 16 Moroccan firms in our regional Top 25 and just nine from Egypt; a big change from 11 Moroccan and 14 Egyptian entries last year. Maroc Telecom retains top spot. Needless to say, Libya and Algerian companies are entirely absent from our table because the largest companies in both countries are state owned.
The fall in stock prices is reflected in the value required to gain a ranking in our Top 25. Egypt's Commercial International Bank takes the final position this year with a market capitalisation of $907m, in itself a huge fall on last year's 13th position at $2.387bn. Yet the same position was secured by Sidi Kerir Petrochemicals last year with $1.304bn.
That Tunisian firms are entirely absent from the Top 25 is as much as result of the fragmented nature of regional economies as of the historic political change that has taken place in the country.
Maroc Telecom's revenues fell 2.5% to D30.8bn ($3.6bn) last year, although this incorporated a 4.4% fall in income in its domestic market and an 8.9% rise in international revenues. The company attributed the fall to growing competition and indeed the number of Maroc Telecom subscribers increased by 12% over the year to 29m. The fall in income stemmed from a 25% average cut in tariffs as competition, particularly in the domestic market, increased sharply. A similar process is affecting the finances of telecoms' companies across the continent. The company's chairman, Abdeslam Ahizoune, said: "In 2011, in order to consolidate its mobile customer base in Morocco and to preserve market leadership, Maroc Telecom Group focused on lower prices, innovation, and network quality. Despite the unfavourable regulatory environment and intense competition, our annual results met Group objectives. In 2012, Maroc Telecom Group intends to lower prices further, thereby increasing consumption, and to sustain high profit levels by limiting costs."
Egypt's biggest company, Orascom Construction Industries, continues to fall down the continental African rankings, from 18th last year to 24th in this year's table. However, its share price has recovered strongly this year, partly because of the award of a $363m contract from the Iraqi government to construct a 1GW power plant north of Baghdad. The deal provides some success for the company's efforts to secure more work in foreign markets, both in Africa and in the Middle East. The Baghdad deal seems likely to result in other contracts in the same market.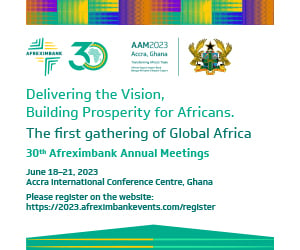 Balance of economic power changes
According to new Egyptian Prime Minister Kamal El Ganzouri, $10bn worth of funds was pulled out of Egypt in early 2011, and he also complained that promised financial support from Arab and Western countries had not materialised. Nevertheless, his interim government predicts growth of 3-3.5% for financial year 2012–13 and 5-5.5% for the following year. The latter would be in line with average growth over the past decade.
The IMF is negotiating a loan to support the Egyptian government in the wake of intense economic recession. An IMF spokesperson said: "Egypt's economic situation remains challenging. Growth
has stalled, and this is hurting the Egyptian economy and the Egyptian people."
The Moroccan government opted for reform last year in an effort to ward off the same kind of public uprisings witnessed in other North African capitals. However, the country has been affected by the economic crisis in the Eurozone, partly because of falling output for its manufactured goods but also because of declining overseas remittances. The national economy is based on three pillars: phosphate exports, tourism and income from the 2.5m Moroccans who live in Eurozone countries.
Such remittances reached an estimated $7bn last year, while Europe as a whole accounted for 80% of tourists to Morocco and 60% of the country's export revenues. The government estimates that the economy grew by 5% in 2011, up from 4% in 2010. Yet on a more negative note, it faces a rising budget deficit as a result of the Eurozone crisis and the measures it introduced to gain public support last year, including much greater subsidies for fuel, food and other basic commodities.
Many North African companies draw most of their revenues from domestic operations, and the Tunisian population and economy is smaller than those of either Morocco or Egypt, and so Tunisian companies are simply not as big as their rivals from other countries in the region. This is not due to a lack of ambition but to regulatory hurdles that prevent a much higher volume of cross-border investment. The situation in Europe, where three Swiss companies currently figure among the continent's five biggest firms, would be very difficult to replicate in North Africa against the backdrop of the existing investment frameworks, with the possible exception of the telecoms sector.
Salwa Karkari, an economist and MP for the opposition Socialist Union Party in Morocco, said: "We have yet to see the full extent of the repercussions of the Eurozone crisis on our economy. The political context in the Arab region as a whole is prompting foreign investors to opt for a 'wait and see' attitude towards Arab countries in general
Subscribe for full access
You've reached the maximum number of free articles for this month.
Digital Monthly
£8.00 / month
Recieve full unlimited access to our articles, opinions, podcasts and more.
Digital Yearly
£70.00 / year
Recieve full unlimited access to our articles, opinions, podcasts and more.