As construction gains momentum across Africa, the demand for building materials is giving a much-needed lift to Africa's materials manufacturing sector. Demand for a wide range of building materials, from cement and roofing to pipes and door frames, and the profit-making opportunities for companies that produce them, has increased.
The expanding catalogue of fast-growing building manufacturing firms on the continent is testament to the intensification of activity in the sector. Lafarge, a leading producer of building materials, especially cement, is a major example of a successful company targeting the mass market for building supplies. The firm reported an increase in sales of almost 25% in the Middle East and Africa in 2010 and has installed around 25 plants in 13 countries, representing around a quarter of total cement capacity on the continent. In December, the company launched a new cement production line in Nigeria, effectively doubling capacity to 4.2mt. In August 2010, the company also doubled its production capacity in Uganda to 850,000 tonnes per year.
Julius Berger Nigeria Plc, Nigeria's leading construction firm, which also manufactures building supplies, has been experiencing rapid growth as well. It projects a 46% rise in profit levels in the first quarter of 2012, with an impressive increase in net income year-on-year, based on first quarter figures, from N781m ($5m) in 2011 to N1.14bn ($7m) in 2012.
At the other end of the spectrum, higher-end building materials manufacturers have also been prospering. One such company is AHI Roofing Ltd, a subsidiary of one of New Zealand's biggest companies, Fletcher Building Ltd. AHI Roofing, under the brands Decra and Gerard Roofing, is the world's leading steel roof tile manufacturer. The company first entered Africa in 2000 without any sales history. By 2011, it reached sales of $30m. The company projects doubling this figure within three and a half years by increasing its market share in existing markets and extending its operations into French and Portuguese-speaking countries.
Moreover, although firm figures on the production of the wide range of different building products being used within individual countries are not available, statistics on the processing and production of a few key building materials offer a strong indication that the sector is experiencing healthy levels of growth. For example, the production of cement is also booming in Africa (see the cement manufacturing section, page 38). In addition, although the production of steel, a core construction material, is still largely limited to South Africa, production is nonetheless accelerating in many major African countries to meet construction demand.
In Nigeria, production has been rising modestly in recent years. Although the country's two leading steel producers, Ajaokuta Steel and Delta Steel Company, are not working at full capacity, Joseph Odumodu, director general of the Standards Organisation Nigeria, recently stated that Nigeria is close to achieving self-sufficiency in the production of reinforcement steel bars, a key building material.
The Angolan government has also demonstrated strong interest in boosting the country's steel sector; the sector has seen massive improvement in recent years, since the privatisation of Angola's two largest steel processors, Fabrica de Tubos de Angola (FATA) and Metalurgica de Angola. Steel production is also being expanded by the Kenyan government, which has plans to open a new Sh5bn ($44m) plant. The production of galvanised sheets in Kenya, another vital building material, has also steadily increased in recent years, from 188,260 metric tonnes in 2007 to 201,410 metric tonnes in 2010.
Local or foreign?
The encouraging progress that Africa is making in manufacturing for construction industry is in sharp contrast to the struggles of other African manufacturing sectors, from textiles to sugar production.
The strong demand for materials because of high need for new infrastructure is a fundamental reason: "In Africa there is an immense need for building materials," says Claire Mathieu, a group communication manager at Lafarge. According to industry experts, the transport costs that can be saved from local production are also significant: "If you take cement, for example, Dangote has just built the biggest cement factory in Africa in Nigeria and it's a relatively low-value high-bulk product that you get much better returns from when making it locally rather than from importing it," explains Collins of African Supplies. "So you can save on a lot of the costs, a large percentage of which would be transport, by manufacturing locally. Clay roofing tiles or cladding are low-value high-weight so transport plays a large part in the cost; it makes much more sense to manufacture that locally,"
However, the allure of local manufacturing has its limits for more complex products: "Looking at our products which are steel based, in a 20-foot container you get 3,000 square metres of roofing so the freight proportion of cost is relatively low – it can be between 6 and 9%. So in order to make a saving, you would need to be making considerable savings on other parts to justify manufacture," says Collins. "There will always be an equation depending on the material that you are using to warrant whether there is a cost benefit or not."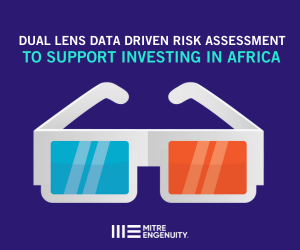 It is also important to note that the boom in manufacturing building materials does not extend to the whole of Africa; in South Africa, a more mature market for the building materials industry, manufacturing is suffering as construction has slowed. The steel industry has suffered some significant blows in recent times. ArcelorMittal, one of the country's leading steel manufacturers, posted a plummeting of operating profits by 86% in 2011, due to hikes in electricity and raw material prices. Highveld Steel, another leading steel firm, similarly recorded a R144m ($14.3m) loss in its June 2011 interim report.
Manufacturing constraints
Moreover, the building materials manufacturing sector as a whole on the continent faces a number of challenges. In parallel with the construction industry, the shortage of skilled and semi-skilled workers is a headache for the manufacturing industry. According to a report published by the Construction Industrial Development Board (CIBD): "High levels of skills, technical and organisational capability, and systematic sophistication available in most Asian nation are almost absent and have to be imported by African countries."
Some also point to the need for more investment in research and development. In addition, experts attest that the transport of raw materials for manufacturing and the movement of building products to construction sites still pose a serious challenge in Africa, where the development of road
transport is still limited. The high price of building materials is another quandary. According to experts, the factors which converge to push prices up are numerous. Rising energy prices, labour costs and high local electricity and crude oil costs are frequently cited as responsible. The volatile prices of the initial raw materials from which building products are made is also problematic; because of world market fluctuations the cost of materials such as copper and aluminium can spike abruptly, which can be hazardous for the sector. The lack of business confidence and general feelings of uncertainty within the sector is another frequently cited stumbling block, which hampers the production of materials. Some expert bodies suggest governments and authorities could supply higher quality and more detailed information on future infrastructure projects as a solution.
Another is the lack of confidence that manufacturing companies have in the likelihood of infrastructure programmes being followed through successfully, especially those which are publicly funded. In countries such as Angola or the DRC, where governments have a mixed reputation for repayment for projects or completion of projects, this may pose a serious challenge in future.
It is also an issue for more advanced African countries. Commenting on South Africa, the CIBD report states: "Specifically, there is concern whether the public sector has the necessary procurement and delivery capacity to roll out the planned infrastructure investment programme as envisaged, and concern about the ability of the logistics infrastructure (and, in particular, transportation) to cope with demands placed on it."
Some experts also suggest that the industry faces serious challenges in terms of quality standards. With financial pressures on firms and governments to keep the cost of projects down, the desire for cheap building materials, which may not be of a sufficient quality, is high. "The challenge for the building industry and building products within the industry is not to be chased down the price route, says Collins. "I think you can see construction products in Africa have already been chased down that route. So far a lot of the products supplied are not fit for purpose. For example, a lot of plumbing products are almost guaranteed to leak. There isn't the better available product in the market because the market is being run by trading companies," he says.
Even in South Africa, where a sophisticated set of national standards have been put in place, concerns have been raised that the standards are not being implemented through inspections and enforcements adequately. As the demand for building materials has increased, discussion of the extent to which material should be allowed to be imported into African countries from abroad has also intensified.
For example, the Nigerian Society of Engineers (NSE) called for a blanket ban on the importation of construction materials. In addition, the Angolan government has still not lifted its ban on cement imports from abroad. Nonetheless, industry experts maintain that the need for imported products to fill capacity shortfalls is still a reality, which prevents governments from implementing bans on a larger scale.
Subscribe for full access
You've reached the maximum number of free articles for this month.
Digital Monthly
£7.00 / month
Recieve full unlimited access to our articles, opinions, podcasts and more.
Digital Yearly
£56.00 / year
Recieve full unlimited access to our articles, opinions, podcasts and more.