Recent figures from African port terminals suggest that trade volumes are continuing to grow strongly across the continent. APM Terminals, which operates the biggest container facility in West Africa, Apapa, expects the terminal to handle a record 650,000 TEU this year. It has been reported that the company is weighing up an expansion plan to take handling capacity up to 1m TEU a year, which would represent a sign of confidence in the Nigerian economy if developed.
On the opposite side of the continent, the government of Tanzania has announced a big increase in the number of containers processed at Dar es Salaam. The container terminal, which is operated by Tanzania International Container Terminal Services, handled 352,737 TEU last year, up from 304,155 TEU in 2009. There is limited spare capacity at the terminal and the government has decided to allow a second company to develop a container facility at the port to generate competition between the two. The new operator will be selected by tender.
Investment in container terminals is also yielding benefits in terms of greater efficiency. Transnet is currently upgrading Cape Town Container Terminal at a cost of R5.4bn ($690m) and has already increased terminal performance to 28.7 gross crane moves per hour, well ahead of its target of 26.
The more moves a crane can make over any given time period, the more cargo a terminal can handle. One of the reasons behind the port's improved performance is the use of rubber-tyred gantry cranes, which provide greater flexibility in use.
Work on a new deep-water port at the Cameroonian port of Kribi has now also begun. Kribi lies at the end of the Chad-Cameroon oil pipeline but the government is keen to make use of the existing oil terminal facilities to develop a new container terminal to complement Douala.
As a result, China Harbour Engineering Company is to construct a container terminal with initial handling capacity of 50,000 TEU/year, in addition to an iron ore terminal. Total development costs are put at $489m.
While investment in greenfield port projects is certainly to be welcomed, a small number of African ports are struggling to remain open as a result of harbour silting.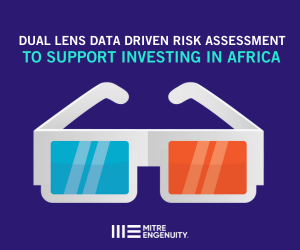 In particular, the World Bank has warned that Bissau is on the verge of becoming unusable because of the lack of dredging over many years. World Bank liaison officer Carmen Pereira said: "It's not going to take much time before it becomes unnavigable. There hasn't been one dredging of any single river [in Guinea-Bissau] since the early seventies. As such it is the principal gateway for all exports and imports and its smooth functioning is key to the efficient transport of the vast majority of traded goods exiting and entering the country. At the present time, the port is operating well in excess of its designed capacity."
Bissau is a small port but as the only port and capital of Guinea-Bissau, it is vital to the country's economy. Designed to handle 5,000 containers a year, throughput currently stands at 20,000 TEU a year, accounting for 90% of the country's international trade. However, the Bissau Estuary receives large amounts of river sediment every day and so the ability of state-owned Administracao dos Porto da Guinea-Bissau (APGB) to maintain the port is coming under threat.
However, work on dredging Beira harbour in Mozambique's Sofala Province has now been completed, allowing vessels weighing up to 60,000 tonnes to use the port. The €43m project was undertaken by Van Oord Dredging and funded by state transport company Portos e Caminhos de Ferro de Mocambique (CFM), Ontwikkelingsrelevante Exporttransacties (Development-Related Export Transactions, ORET) of the Netherlands and the European Investment Bank.
Van Oord lifted more than 9.3m tonnes of sediment, dredging the approaches to the port to a depth of 11 metres. Given that Beira will handle coal exports from Mozambique's emerging mining sector in northwestern Tete Province, a long-term solution to the silting problem has also been found.
Danish International Development Agency (Danida) has provided €40m for the purchase of a dredger for use at the port.
Subscribe for full access
You've reached the maximum number of free articles for this month.
Digital Monthly
£7.00 / month
Recieve full unlimited access to our articles, opinions, podcasts and more.
Digital Yearly
£56.00 / year
Recieve full unlimited access to our articles, opinions, podcasts and more.