While airlines in most of the industrialised world fear the onset of a double dip recession, African airlines continue to benefit from rising passenger numbers. Aircraft manufacturer Boeing certainly expects the African aviation market to grow quickly over the coming decade.
According to the Airbus Global Market Forecast, which was released in October, 542 new aircraft will be needed in sub-Saharan Africa between now and 2020. The company's vice-president of sales for Africa, Van Rex Gallard, says: "Right now the African market for the airlines is quite small. African airlines only have around 2% of the total of revenues of the traffic between Africa and the rest of the world, so to me the potential is huge. We have a lot of customers in Africa and this is actually a very exciting period."
Aviation can also make a valuable contribution to a national economy in its own right. According to the International Air Transport Association (IATA), the aviation industry accounts for 2.1% of South African GDP, equivalent to R51bn ($6.5bn) a year.
An estimated 227,000 South Africans work in the sector, which transported 240,000 tonnes of freight and carried 21m passengers in 2010. Speaking at the AGM of the Airlines Association of South Africa, IATA chief executive Tony Tyler revealed that the aviation industry will generate R6bn ($766m) in tax, including R2.4bn ($307m) in VAT and departure taxes in 2011.
He added: "The connectivity of a strong air transport sector was certainly a supporting factor in South Africa joining the BRICS grouping. For example, we all know that global connectivity opens up new markets, offers the possibility to improve supply chain efficiency and generates employment. Our study estimates that a 10% improvement in connectivity generates a R1.5bn ($192m) per year increase in long-term GDP for the South African economy. That is a hard fact for politicians to ignore when they slap on a new tax or fail to take a long-term view on developing efficient infrastructure."
While non-African airlines continue to control the vast majority of flights between the continent and the rest of the world, some African airlines are forming alliances with foreign companies in order to strengthen their international positions.
Alliances in the frame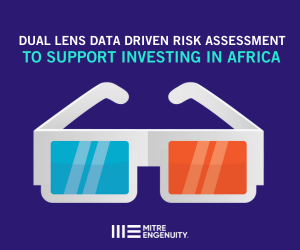 For instance, Ethiopian Airlines began code sharing with Star Alliance member Singapore Airlines at the start of December, improving connections between the two airlines' flights to Dubai. The Ethiopian company is concluding similar deals with airlines in other parts of the world.
However, national restrictions on access to airspace and airports, poor safety records in some countries and the lack of trained staff all continue to rein in growth in the sector across Africa.
There is one accident per 1.6m flights in the global aviation sector but this figure rises to one in every 135,000 in Africa, mostly because of runway incidents. There is clearly a long way to go before the African aviation industry taken as a whole reaches international standards.
While some state-owned airlines have disappeared from the African air transport scene over the past few years, others have emerged to take their place. Most recently, Equatorial Congo Airlines (ECAir), the new national carrier of Congo-Brazzaville, launched its first flight on 24th September, on the key Brazzaville-Pointe-Noire route, in the latest sign of the country's slow emergence from years of civil war.
The company has been launched with the support of Lufthansa Consulting, which has also advised Brazzaville on airport redevelopment. ECAir's chief executive Fatima Beyina-Moussa commented: "Our desire is to serve as a locomotive for the modernisation of the aviation sector in the region and to ensure a quality level that meets international standards in aviation."
Airlines tend to follow where economic growth picks up and the case of Uganda's approaching oil boom is no exception. Entebbe Airport now serves British Airways, KLM, Gulf Air, Emirates Airlines, Turkish Airlines and Qatar Airways, and handles more than 1m passengers a year with further growth expected over the next few years. The airport was modernised for the 2007 Commonwealth Heads of Government Meeting but it is the upturn in the national economy that is bringing people to the country.
As in much of Africa, the government is now keen to turn Entebbe into a hub airport and this ambition may be more directly aided by oil production. Kampala is eager to ensure that as much oil as possible is actually processed within the country and has listed aviation fuel among the planned refined petroleum products. If aircraft can refuel at an attractive rate, more airlines may be encouraged to route their flights through Uganda.
Subscribe for full access
You've reached the maximum number of free articles for this month.
Digital Monthly
£7.00 / month
Recieve full unlimited access to our articles, opinions, podcasts and more.
Digital Yearly
£56.00 / year
Recieve full unlimited access to our articles, opinions, podcasts and more.