Kenya, easily the strongest economy in East Africa, is now poised to join South Africa and Nigeria as the "big three" of Sub-Saharan Africa. After a hiccup following the post-election violence in 2007-08, economic growth has resumed the upward trajectory begun in 2002.
Before President Mwai Kibaki's National Alliance of Rainbow Coalition (NARC) administration took office in 2002, Kenya's economy, handicapped by poor infrastructure, a general lack of direction, and political apathy, had slumped to less than 0.6%. NARC ushered in a vigorous recovery strategy that produced the most sustained period of growth for all the key sectors in the country's history.
Five years later, growth was averaging 7% before it was rudely interrupted by the post-election violence of 2007-08.
Since then, the country has clawed back most of the gains; this year growth is anticipated at around 5%. However, a two-year drought, high fuel prices, and the global economic slump are likely to limit growth to around 4.5% this year.
It was during the period of rapid growth in 2005 that work first started on a strategy that would transform Kenya into a globally competitive, rapidly industrialising middle-income nation by 2030. A wide cross section of local and foreign experts, the public and private sectors, professionals, and ordinary citizens held detailed consultations to draft the strategy papers.
The result, Vision 2030, is one of the most comprehensive development agendas in modern African history – a project that goes beyond economic transformation and aims at "nothing short of a quantum leap in the standards of living of the people of Kenya by the year 2030", says Mugo Kibati, the director-general at the Vision 2030 Delivery Secretariat in Nairobi.
The strategy is anchored on three pillars: economic, social and political governance.
Economic Pillar
"The Vision calls for an annual 10% rate of growth," says Wycliffe Oparanya, Minister of State for Planning, National Development and Vision 2030. "To achieve this, we must have macroeconomic stability which means low levels of inflation, strictly limited public sector deficits, a stable exchange rate and low interest rates."
Minister Oparanya points out that prior to 2002, 80% of the national budget went to recurrent expenses, 20% to development. "Now it is 40% for development, 60% recurrent. We are aiming for a 50-50 ratio."
A great deal of emphasis is being laid on infrastructure. Work is already underway to create a network of roads, railways, ports, airports, waterways, and telecoms such that "it will be impossible to refer to any region in our country as 'remote'," Oparanya says.
One of Vision 2030's flagship projects is the 10-lane, $317m Nairobi-Ruiru-Thika Superhighway. The 50 km highway will link Nairobi and the industrial and agricultural towns of Ruiru and Thika.
Construction began in January 2009 and is being undertaken by three Chinese companies – China Wu Yi, Shengli, and Sino Hydro. The key objective is to decongest Nairobi and reduce the daily traffic jams.
The partially completed highway has already spawned a construction boom along its route with satellite cities and suburbs like Tatu City, Migaa, Fourways Junction, Thika Greens Golf Estate, Flame Tree, Oakfield Valley, and Jacaranda Gardens.
The Moi International Airport in Mombasa has been expanded and modernised, Jomo Kenyatta International Airport in Nairobi is to get another terminal, and a brand new greenfield airport is being constructed for Nairobi. All other airports in the country, including Kisumu, are being expanded and modernised.
Mombasa port is being dredged to allow for larger ships to dock, and the port area itself is undergoing expansion.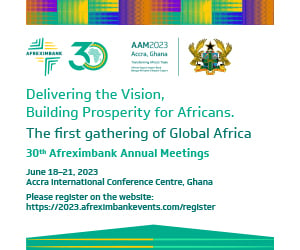 Perhaps the most spectacular flag-ship projects are the proposed Konza Technology City, which among other objectives, will establish Kenya as the business process outsourcing centre in Eastern and Central Africa, in addition to the mega, $15bn Lamu Port-South Sudan-Ethiopia Transport and Economic Development Corridor (LAPSSET). This project, which is well advanced in the planning stages, will open up a vast new economic corridor that has the potential to transform the economies of the entire region. (See Box).
Minister Oparanya also points out that the new constitution gives specific and added guarantees and protection to investors, both local and foreign. "The aim of all this infrastructural activity is to create an economy that is sustainable, competitive, and which creates jobs as our population is largely young."
Massive new developments at the Olkaria geothermal generating station in the Rift Valley is easing the country's power supply, now heavily dependent on oil. Olkaria I and II are currently generating 115MW of electricity. They will soon be joined by three more units, adding 280MW.
Several new geo-thermal projects around the country could contribute a total of 4,000 MW, which, combined with other renewables such as wind and solar, could make Kenya a net exporter of power by 2030.
Agriculture is still the mainstay of the Kenyan economy contributing 26% directly and 25% indirectly to the national GDP.
Dr. Wilson Songa, Permanent Secretary in the Ministry of Agriculture says the plan is to move the country away from reliance on rain-fed cultivation and into more sustainable irrigation-led farming.
Around one million hectares are being brought under irrigation and the strategy under Vision 2030 is to transform the sector from subsistence farming into a profitable business. A roll out of high-yield seeds, fertilizers, credit, and training to farmers is expected to grow the sector by around 7% in the mid-term.
The aim is to increase value addition by processing products locally and allowing the private sector, rather than the state, to handle production, processing and marketing.
Social Pillar
Vision 2030 calls for the country to provide globally competitive and quality education, training and research. The country already has a vast network of educational institutions and the aim is to make education relevant to the needs of a modern state.
Kenya already boasts some of the best-educated people on the continent and is beginning to gain a global recognition for the quality of its hi-tech expertise.
There are ambitious plans to improve the health sector, water, and sanitation, and to provide good quality homes for the population. Under the new constitution, citizens can claim decent living standards as a right.
Political pillar
Most of the targets under this head, such as upholding the rule of law, transparent electoral and political processes, democracy and public service delivery, transparency an accountability, security and conflict management have already been addressed by the new constitution, but are regarded as essential if the full spectrum of Vision 2030 is to be realised.
it is a carefully crafted strategy that is doable rather than aspirational. It is already being hailed as the "model development model" for other African countries to emulate.
Subscribe for full access
You've reached the maximum number of free articles for this month.
Digital Monthly
£7.00 / month
Recieve full unlimited access to our articles, opinions, podcasts and more.
Digital Yearly
£56.00 / year
Recieve full unlimited access to our articles, opinions, podcasts and more.