The steady growth of the Islamic banking sector in the African continent in recent years has been well documented. Both foreign and local financial institutions have set up Sharia-compliant operations from South Africa to Tanzania and from Nigeria to Egypt. Some are specialists in this sector, while others are international and African banks that recognise the importance of offering financial products that are aligned with Islamic principles.
In the wake of historic political change in Egypt, a string of banks are preparing to join Al Baraka Egypt Bank, Faisal Islamic Bank and other established players in the country's Islamic banking industry. For instance, the National Bank for Development, which is 49% owned by Abu Dhabi Islamic Bank, is converting itself into an Islamic bank. At present, Islamic banks control just 3.5% of the Egyptian banking industry but this figure is forecast to increase over the next year, as financial institutions seek to attract investment from Gulf states where Islamic banking is quickly becoming the predominant form of banking.
The sector is now expanding into the rest of the continent, taking advantage of the large Muslim populations in most African countries. In Nigeria, the central bank has provided the regulatory framework to allow banks to launch Islamic banking operations through the formation of local subsidiaries.
First National Bank (FNB) launched Islamic banking services in Botswana in 2007 and is considering making the same move in Mozambique, Nigeria, Tanzania and Zambia.
Century Bank launched in Mauritius in March as the country's first Islamic bank. Hesham Shokry, the bank's chairman, commented: "Corporate or institutions will now have access to funding alternatives, not only because our offerings will only be Sharia-compliant products, but also because wholesale banking is quite different to traditional banking products or services." The government of Mauritius is promoting the island nation as a financial bridge between Africa and Asia and so has been keen to encourage the emergence of an Islamic banking sector.
East Africa
In August, Tanzania's National Bank of Commerce (NBC) launched Islamic corporate and business bank accounts in both local and foreign currencies, in addition to the personal Islamic bank services that were first offered last year.
NBC managing director Christo De Vries commented: "The introduction of Islamic banking in the Tanzanian market is aimed at ensuring that we offer products that appeal to all Tanzanians regardless of their faith or background. The concept of NBC's Islamic banking, which offers the options of the cheque account and saving account with an embedded death benefit, is built around the Shariah Laws which govern the way in which Muslims live their lives and conduct their daily business including their financial affairs."
Gulf African Bank and First Community Bank have both begun to break even in Kenya, where a number of other banks are now offering Sharia-compliant banking services. The two banks now account for almost 1% of all bank lending in the country and had 58,101 deposit accounts between them at the end of last year.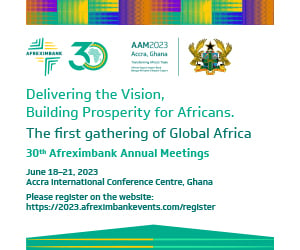 The chief executive of Gulf African Bank, Najmul Hassan, commented: "Islamic banking is a profitable business in Africa. More African governments are therefore reviewing their laws to accommodate Islamic banking."
The Islamic banking sector in Kenya is now growing at 12–15% a year, as insurance products are launched and a Sukuk bond issue planned. Takaful Insurance of Africa plans to expand from Kenya into Tanzania and Uganda. Kenya Commercial Bank's Ugandan offshoot is already offering Islamic products in Uganda in competition with Global Trust Bank.
Rising Islamic banking activity is provoking growing interest from a variety of companies associated with the banking sector, from international law and accountancy firms to IT specialists.
French firm Groupe SAB has developed software specifically for use by Islamic banks. Working with Iranian retail bank Karzazan Ayandeh, the company has integrated the following within UNIX: the solar Hegirian Calendar for date-to-date calculations; the application of ratified profit rates to credit or savings periods; the availability of right-to-left screens and Persian management and Central Bank reporting. The application has been developed to serve Sharia-compliant bank accounts and other financial products, as listed below.
Outlook
There seems little doubt that the Islamic banking sector will continue to enjoy strong growth for the foreseeable future. The industry appears to have a momentum of its own and the very existence of Islamic banks and banking products is likely to encourage more Muslims to take a more religious line on their financial provision.
In addition, ethical banking in general is becoming more popular and so there is likely to be some overlap between specialist ethical banking products in Europe and North America and Sharia-compliant banking, with both sectors eschewing companies focusing on alcohol, tobacco and pornography, for instance.
Finally, the global financial crisis and the specific impact that it had on Gulf economies in terms of default fears has generated even more interest in Sharia-compliant products. Many customers perceive a connection between financial security and ethical banking in general. As a result, Islamic banks across the Middle East have seen a surge in demand for their services and this too should feed into greater interest in the industry across Africa.
Subscribe for full access
You've reached the maximum number of free articles for this month.
Digital Monthly
£8.00 / month
Recieve full unlimited access to our articles, opinions, podcasts and more.
Digital Yearly
£70.00 / year
Recieve full unlimited access to our articles, opinions, podcasts and more.