Our table of the Top 20 banks in Eastern Africa this year is marked by growing strength in depth. Banque of Kigali secured 15th position in our survey last year with core capital of $28m; and despite almost doubling the value of its capital base in this year's table to $54m, Rwanda's biggest bank now ranks just 20th. Ethiopia's Dashen Bank needed $82m to take 15th place for 2011.
Unsurprisingly, Kenya has the most banks in our table; its six entrants demonstrate that the country has one of the most competitive banking sectors on the African continent.
Mauritius, Sudan, Tanzania, Uganda, Rwanda and Ethiopia all have financial institutions on the list, underling the fact that almost all countries in the region have active private banking sectors.
Mauritius Commercial Bank remains the biggest bank in the region, with a core capital of $591m, up from last year's $526m. It remains well ahead of the second-biggest bank in the region, Commercial Bank of Ethiopia, with a capital base of $450m. The Ethiopian bank now has 413 branches across all parts of the country as it seeks to compete against other, private commercial banks.
The third-ranked bank is Kenya Commercial Bank (KCB), which moves up from fifth to third in the regional table and from 58th to 48th in the African Top 100, on the back of an increase in core capital from $314m to $436m, well above trend for the region and also for the continent.
KCB made a pre-tax profit of KSh5.7bn ($59.4m) for the first half of 2011, a 36% increase on the previous year. This was closely mirrored by a 35% increase in net loans and advances to KSh175bn ($1.8bn).
Group chairman Peter Muthoka commented: "The board is pleased with this performance that is underpinned by our transformation initiatives which will ensure sustainable profitability into the future. We are confident about prospects for good performance over the full year 2011."
Group chief executive Martin Oduor-Otieno added: "We witnessed increased growth in lending in retail, mortgage and corporate segments." Perhaps most importantly, the bank was able to reduce its bad debt provision from KSh1bn to KSh840m ($8.7m), and exceed central bank requirements in terms of risk.
Muthoka said: "The Transformation Agenda has promoted a strong business growth foundation. At the end of this implementation, the bank's profitability will not only improve but KCB will retain its market leadership position and remain competitive."
Too large for comfort?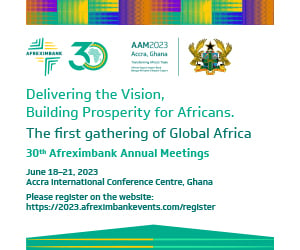 Although Mauritius has four banks in our Top 20, the governor of the Bank of Mauritius, Rundheersing Bheenick, has warned that some of them have become "too large and too diversified". He added: "The top two banks, both local, have total combined assets which exceed by more than 30% the combined assets of all other 15 banks which have domestic operations. This may become a source of vulnerability and undermine financial stability."
Bheenick warned that the sector would have to be reformed to reduce the level of risk but full details have not yet been published. In addition, State Bank of Mauritius and Mauritius Commercial Bank account for 40% of the total capital base of the country's stock market, making it dangerously overreliant on the financial health of just two firms.
However, two new Mauritian banks, HSBC Bank Mauritius and SBI (Mauritius) enter our table for the first time, suggesting that more competition and diversification could be on the way.
The partition of Sudan may provide something of a test for the country's established banks, Omdurman National Bank and Faisal Islamic Bank of Sudan, but is certainly providing opportunities for foreign companies to invest in Africa's newest country.
Many Kenyan banks have already set up subsidiaries in Southern Sudan, as the Juba government steps up its policy of encouraging financial ties with Anglophone East Africa in an effort to strengthen its war shattered economy. Omdurman National Bank has already experienced a difficult year, with its Tier 1 capital falling from $306m in our 2010 survey to $239m in this year's table.
Most analysts now predict strong growth in the asset bases of Kenya, Tanzania and Uganda over the next 10 years. A Renaissance Capital report stated: "Progress is obvious in Kenya where the government can now borrow for 20 years in local currency, which could help pave the way for long term investment projects to be financed locally."
Greater competition within the East African Community (EAC) should certainly be good for consumers and should ultimately yield stronger banks, but it remains to be seen whether financial institutions based outside Kenya will be able to compete with Nairobi's biggest banks.
Subscribe for full access
You've reached the maximum number of free articles for this month.
Digital Monthly
£8.00 / month
Recieve full unlimited access to our articles, opinions, podcasts and more.
Digital Yearly
£70.00 / year
Recieve full unlimited access to our articles, opinions, podcasts and more.