Dashen Bank – aiming for the summit
Named after the highest mountain in Ethiopia, Dashen Bank was incorporated on 20th September 1995 with paid-up capital of Ethiopian birr (ETB) 14m. With its commitment to providing unparalleled in banking service, in January 1996, it went operational with 11 area banks in the capital Addis Ababa and regional towns.
Achievements
In August 2001 Dashen Bank became the first Ethiopian bank to interconnect its branch offices with WAN and in January 2003 it was the first bank to effectively implement a state-of-the-art core banking system. In May 2006, it launched Ethiopia's first payment card service and in September 2010 its first mobile banking service, Modbirr. For the past 15 years, Dashen Banks's overarching financial and operational performance has maintained its position as a leader among Ethiopian banks.
In June 2011, the bank's total deposits mobilised, and loans and advances extended at corporate level, reached ETB 11.8bn and 6.1bn respectively, accounting for 24% of the entire registered performance of all private banks in Ethiopia.
Its total assets at that date were valued at ETB 15.2b and its primary capital, ETB 1.2bn. The total income of ETB1.3bn is the biggest in the history of the bank and among private banks in Ethiopia.As a mark of growing public confidence in the bank, its customer base registered a record high of 809,000. In addition to VISA and MasterCard, Dashen Bank has signed a partnership agreement with UnionPay to accept the UnionPay card in Ethiopia. This is the first time UnionPay has cooperated with any Africa bank.
Awards
Amongst its international awards, in 2005 Euromoney named Dashen Bank the 'clear leader and best bank in Ethiopia' and in 2010 it received the Bank of the Year award from The Banker magazine for the eighth time.
Dashen Bank is the only bank to receive an award from the Addis Ababa Chamber of Commerce as an outstanding enterprise and its president won the Most Honourable Business Leader award.
IT-driven branch network and services
Today, Dashen Bank has 64 branches and five foreign exchange bureaus located around Ethiopia, and 70 ATMs and 702 POS terminals at strategic places and trading sites both in the capital, Addis Ababa, and outside.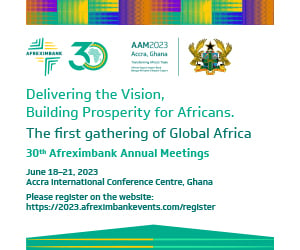 The bank makes retail banking services available anywhere, any time across its branch network through its mobile banking service, Modbirr. It provides multilevel electronic channels including, amongst other services, domestic financial intermediary and international banking services in addition to international money transfer and payment card services.
The bank leverages its technology through its IT-driven initiative, a mix of hi-tech systems including Hi-touch POS. It exploits the cross-selling opportunities of payment card services and multilevel electronic service delivery channels to ensure responsive business processing.
Pillars of success
Dashen Bank's continuous focus on its customers and proven commitment to excellence has enabled it to achieve outstanding performances in the sector and maintain its leading role among Ethiopian banks.
Its business philosophy is "First plan, then act prudently", and it is proactive in the app1ication of modern technology and enabling it to capitalise on opportunities for growth.
Among the many pillars of the bank's success are:
• Consistent commitment to excellence in customer-oriented services;
• Application of state-of-the-art banking technology and responsiveness in new product development;
• Far-sighted leadership and business model;
• Energetic and dexterous workforce;
• Wide network of strategically located service outlets;
• Multilevel financial service delivery and range of new banking products;
• Interdependency, proactive stance and reliability; and
• High-powered financial leverage and corporate identity.
Financial sector development
In the last 15 years, the Ethiopian financial sector has showed remarkable achievements in capacity development, financial deepening and deployment of a range of modern banking technology and products.
Dashen Bank has played a pivotal role in these advances, particularly in pioneering new banking service platforms and products, including a core banking solution, multilevel electronic service delivery channels and payment card services.
The bank benefits from Ethiopia's consistent GDP growth, improvements in telecommunications and other social infrastructures, the launching of the National Payment System and initiation of electronic payment for the financial sector, which are a strong impetus for product diversification and sustainability in the banking business.
Subscribe for full access
You've reached the maximum number of free articles for this month.
Digital Monthly
£7.00 / month
Recieve full unlimited access to our articles, opinions, podcasts and more.
Digital Yearly
£56.00 / year
Recieve full unlimited access to our articles, opinions, podcasts and more.