Lost and Stolen Card Fraud
▶ Don't wait for tomorrow, report your lost or stolen card to your bank immediately.
▶ Don't carry more bank cards on you than you need.
▶ Check your monthly bank statement thoroughly and report any irregularities to your bank.
▶ Always have your lost and stolen cards hotline number stored somewhere.
Counterfeit Card Fraud
▶ Never let your credit card out of sight when making a payment. Go with your card to the point-of-sale terminal or ask for a portable device to be brought to you.
▶ Check the card you receive back from the cashier after making a payment; ensure that it is indeed yours.
▶ Never lend your card to anyone.
Card Not Present Fraud
▶ Protect your internet banking profile at all times and never give up your password to anyone.
▶ Be aware of emails that ask you to confirm your banking details. Your bank will never ask you to do that. They have your details.
▶ Never give your card details to unsolicited callers.
▶ Don't allow merchant websites to remember your password, always press "no" when you are given that option.
▶ Change your password and PIN numbers periodically.
▶ Notify your bank immediately if you see a questionable transaction on your statement.
False Application Fraud
▶ Protect your personal information such as your ID, driver's licence, municipal rates accounts; criminals can use this information to assume your identity and apply for bank accounts.
▶ Completely destroy your bank statements before disposing of them.
Not Received Issued Card Fraud
▶ Report it to your bank immediately if a card that was to be replaced does not reach you.
▶ Respond quickly to requests from your bank to collect your new or replacement bank cards.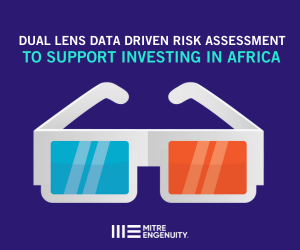 ATM Fraud
▶ Never ask anyone to assist you with your ATM transaction; go into the bank.
▶ Never force your card into the machine – rather, use another ATM terminal.
▶ Make sure that there is no one watching you when entering your secret PIN number; shield the ATM key pad with your other hand.
▶ Be vigilant when performing an ATM transaction and be aware of your surroundings.
▶ Be careful of card swapping at ATMs. Card swapping usually happens as a result of a distraction. Never let anyone distract you when making an ATM transaction.
▶ Always choose an ATM that is in a well-lit and safe environment.
Source: South African Banking Risk Information Centre

Subscribe for full access
You've reached the maximum number of free articles for this month.
Digital Monthly
£8.00 / month
Recieve full unlimited access to our articles, opinions, podcasts and more.
Digital Yearly
£70.00 / year
Recieve full unlimited access to our articles, opinions, podcasts and more.