The end of year festive season is almost upon us and for many businesses, especially those in the retail sector, this means the start of the peak activity period. In order to realize revenue targets, as well as offer a shopping experience that attracts a loyal following, it is imperative that retailers, both traditional and online, are properly geared for the expected upsurge in sales that is synonymous with the 'silly season'.
This is according to Hennie Heymans, CEO of DHL Express Sub-Saharan Africa (www.dpDHL.com), who points to the findings in a 2016 study by McKinsey & Company, which indicates that shoppers in the African market are developing and demanding more creative, engaging and integrated shopping experiences from brands. "Multi-channel access points and reliable digital platforms are increasing in importance as consumers continue to look for products that are value for money. Companies must give consumers solid reasons to choose their product or store over alternatives," he says.
Shoppers based in Africa shop across a number of channels and respondents claimed to have shifted a considerable amount of their spending toward modern retailers and away from the small independent retailers.
During the festive season, a company's top priority is to make sure that its platforms are effectively managed and prepared to deal with an increased influx of customers. This period is also a highly competitive time for retailers and Heymans comments that supply chain management strategies are critical.
"Retailers need to ensure their supply chain is agile enough to handle the volume spike. To maximize profitability, retailers need quick, smart and cost-effective methods to fulfill orders timeously and accurately across multiple sales channels. Additionally, effective reverse logistics processes are also essential for managing returns to ensure a smooth, hassle-free customer experience. As e-tailers often extend or introduce free shipping offers over the festive season – it's important for businesses to understand their shipping costs and processes to mitigate any potential shortfalls. Repeat deliveries stemming from incorrect products or address changes can result in additional shipping costs. Customers should also be reminded of potential duties, taxes and additional costs when importing from a site overseas. Ultimately, it's all about managing expectations and satisfying the customers' needs."
Heymans adds that when problems do arise, it is important for businesses to be ready to resolve them effectively. "Customers with queries or complaints should be able to access various escalation channels easily. Access to senior managers should be clearly defined so that customers do not have the added frustration of trying to track down someone who can't assist them. At DHL Express, we introduced a best-in-class feature on our website which allows customers access to the whole Senior Management team, through our 'Straight To The Top (STTT)' initiative. All STTT queries are logged and reported at a country and regional level; these are effective in helping highlight broader issues and we use root-cause analysis to identify solutions," Heymans says.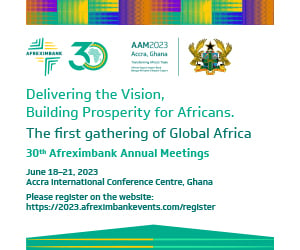 Customer experience is what makes or breaks a business. "We've been in Africa for over 38 years, and our team of experienced employees, also known as Certified International Specialists, works hard to keep the customer at the center of everything we do. We have a saying at DHL in Africa, where we 'take it personally'. The only way you can delight a customer is if you take the time to personally understand what they need, and do everything in your power to deliver it," concludes Heymans.
Statistics: McKinsey & Company http://APO.af/b80kVG; http://APO.af/z4Oqut.
Distributed by APO on behalf of Deutsche Post DHL.
Media Contact:
Megan Collinicos
Head of Marketing, Sub-Saharan Africa, DHL Express
Tel: +27 21 409 3613
Mobile: +27 76 411 8570
[email protected]
About DHL:
DHL – The logistics company for the world
DHL (www.dpDHL.com) is the leading global brand in the logistics industry. Our DHL family of divisions offer an unrivalled portfolio of logistics services ranging from national and international parcel delivery, e-commerce shipping and fulfillment solutions, international express, road, air and ocean transport to industrial supply chain management. With about 340,000 employees in more than 220 countries and territories worldwide, DHL connects people and businesses securely and reliably, enabling global trade flows. With specialized solutions for growth markets and industries including technology, life sciences and healthcare, energy, automotive and retail, a proven commitment to corporate responsibility and an unrivalled presence in developing markets, DHL is decisively positioned as "The logistics company for the world".
DHL is part of Deutsche Post DHL Group. The Group generated revenues of more than 59 billion euros in 2015.
For more information: www.dpDHL.com.
Stock images available: www.dpDHL.com/en/media_relations/media_library.html.
Media files
Download logo
Multimedia content
Subscribe for full access
You've reached the maximum number of free articles for this month.
Digital Monthly
£8.00 / month
Recieve full unlimited access to our articles, opinions, podcasts and more.
Digital Yearly
£70.00 / year
Recieve full unlimited access to our articles, opinions, podcasts and more.