South Africa's mining sector continues to struggle with flat revenues and increased costs as the global commodities slump and regulatory tensions undermine recovery, according to a report from consultancy PwC.
According to SA Mine, PwC's annual overview of the sector, mining revenues increased by just 2%, largely off the back of increased prices for gold and iron ore, while the industry recorded an aggregated net loss of R46bn ($3.3bn).
The historically crucial sector, which accounts for some 8.3% of national GDP today, has struggled with low prices, violent labour disputes and spiralling costs since the onset of the global commodities slump. 2015 data from the Chamber of Mines revealed that some 35,000 mining jobs were shed in the prior two years, resulting in one in fourteen industry workers losing their jobs.
Companies continue to suffer record impairment charges on their investments, with some R60bn written off over the last year, the highest amount since the SA Mine report began in 2009. That has resulted in new investments largely being put on ice, according to one of the report's authors.
"Companies had no choice but to cut back on new developments, re-focus on profitable production rather than maximum production and to save costs…Although there is no consensus, we have probably reached the bottom of the cycle but may stay here for some time," says Michael Kotzé, mining industry leader for PwC Africa.
Yet there is evidence of potential green shoots that could lead to a wider recovery. The market capitalisation of the 31 companies surveyed increased by some 50% to R578bn as a result of improvements in gold and platinum prices. Coal mining revenue increased by R1.3bn, while platinum revenues increased by R8.6bn. Gold took a greater share of revenue as a result of the weak rand and higher global prices.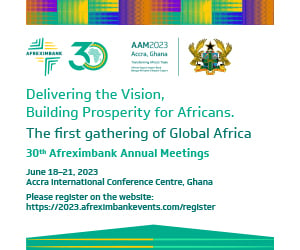 Companies have also become more nimble in their response to the crisis, restructuring balance sheets and containing costs. Operating expenses increased by just 5% on 2015's total, while labour costs increased by 5.2%.
"The low increase in operating cost is testimony to the various savings initiatives implemented by management, including reduction in marginal production, renegotiation of supply agreements and a reduction in overhead structures," says Andries Rossouw, PwC assurance partner.
The mixed figures emerged as the industry and government hammer out a crucial mining charter which both parties hope will settle long-running disputes around tax contributions, labour relations and black economic empowerment.
The sector continues to play an outsized role in debates over the country's economic future. While the ANC attempts to broker an agreement with the industry, more radical parties, including Julius Malema's Economic Freedom Fighters, repeat their calls for the forced nationalisation of a sector which they see as inextricably linked to the dominance of white capital.
Subscribe for full access
You've reached the maximum number of free articles for this month.
Digital Monthly
£7.00 / month
Recieve full unlimited access to our articles, opinions, podcasts and more.
Digital Yearly
£56.00 / year
Recieve full unlimited access to our articles, opinions, podcasts and more.