While the oil and gas sector provides most of Nigeria's export revenues, it generates relatively little employment in comparison with its size. The government has therefore placed manufacturing at the heart of the economic diversification strategy as most factories are labour intensive enterprises.
Although estimates vary, the sector currently accounts for just 4% of GDP, but President Goodluck Jonathan has set a goal of increasing this to 10% by 2020. Bearing in mind that most of that 4% comprises long-established companies, such as food and beverage producers, this is a testing target indeed.
The government has announced that it will introduce incentives for manufacturers, including lower taxes or even tax exemption on some forms of imported equipment. Kola Jamodu, the president of the Manufacturers' Association of Nigeria, says: "If government must save the day, then waivers and incentives should be granted across sectors instead of just to a selected few. To encourage investors who operate on the same playing field, concession must be granted to all members of the sector."
Other recent government measures include the creation of the National Competitive Council of Nigeria, which was set up in February, to identify measures that can be taken to enable Nigerian factories to compete more successfully make Nigeria a competitive international economy in international markets, particularly when in competition with Asian firms.
Surely the biggest deterrent to manufacturing investment in Nigeria is the lack of comprehensive and reliable infrastructure, particularly in the power, water and transport sectors. Many firms rely on expensive dieselfired generators because supplies from the state owned Power Holding Company of Nigeria (PHCN) are unreliable.
Research consultants Frost & Sullivan estimate that $650bn in investment is required in the power and transport sectors in order to make Nigeria a competitive international economy. Such massive investment is not going to be made overnight or even in a single decade.
However, manufacturing companies can be a commercial success in areas where they have a competitive advantage, such as tapping into raw materials that are in plentiful supply within the country. For instance, more progress is finally being made on finding non-power sector customers for Nigerian gas, including in the fertiliser sector. At the end of January, the African Development Bank (AfDB) approved a $100m loan to help fund the construction of a urea fertiliser plant in Port Harcourt. Urea releases nitrogen into the soil and so helps to increase crop yields.
The project is being developed by Nigeria's Indorama Eleme Fertiliser & Chemicals Ltd, which hopes to sell its output in Benin, Ghana, the UK and the US, as well as in Nigeria. The biggest investor in Eleme, which was previously owned by the Nigeria National Petroleum Corporation (NNPC), is Indorama Corporation of Indonesia with a 75% stake.
The firm estimates that the entire project, including an associated ammonia manufacturing plant, will require investment of $1.8bn. Production capacity is expected to reach 1m tonnes of ammonia and urea fertilisers a year. The use of urea fertiliser was a key element in the Green Revolution that improved agricultural production in India, Indonesia and much of the rest of Asia and Latin America in the 1970s and 1980s.
Fertiliser use per acre is low in Nigeria and 80% of the fertiliser that is consumed is imported. Providing a commercial rate is paid, such schemes will provide a convenient local market for gas that was previously flared.
Another fertiliser plant is being constructed by Italian oil and gas infrastructure specialist Saipem in Edo State for the Dangote Group. It is estimated that the project will create at least 7,000 direct jobs and much more indirect employment, including in the supply chain.
The president of Dangote Group, Aliko Dangote, commented: "There is no reason why Nigeria should be importing fertiliser. By the end of four years, I believe that Nigeria has no business importing rice. Nobody will come to me with a briefcase and say to me he wants to import fertiliser. We have vast land and yet we import all these essential goods."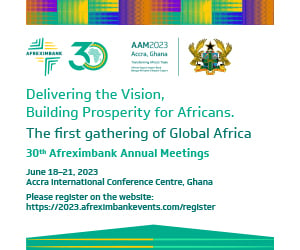 Domestic drug manufacture
There is some disagreement over the extent to which the government is prepared to support domestic pharmaceutical manufacturing. Abuja has promised to set up a $1.3bn fund to support local production, partly in order to encourage manufacturing enterprise and partly in an effort to increase access to medicines, but also in order to clamp down on the supply of the various counterfeit drugs that have swamped the market in recent years. Minister of Health Onyebuchi Chukwu conceded: "The challenge has been the relative lack of funds to establish these intervention funds. But it is still on the table."
A spokesperson for Bradford Pharmaceuticals Ltd said: "The pharmaceutical industry needs a bailout because it is vital. Government should do everything to make sure it stands. We want to provide affordable medicines to Nigerians. We are making all the medicines here in Nigeria. This will encourage industrialisation and create jobs for unemployed Nigerians."
He added: "In drug manufacturing, apart from the active ingredients there are other ingredients you would use: ethanol, sugar, purified water, flavours, etc and they are the bulk of the drug yet all these are sourced locally. Thus our operations will encourage local utilisation of local raw materials."
In January, US firm General Electric signed a deal with the government of Nigeria to invest $1bn over five years in a power sector components factory in Calabar, near the border with Cameroon. Yemi Kolapo, the special assistant to the minister of trade and industry, Olusegun Aganga, said: "The deal is expected to create 2,300 jobs and make Nigeria the regional hub for GE's manufacturing service and innovation in Africa."
Aganga himself added: "This investment will support our industrial revolution plan. No nation has moved from being a poor nation to a rich one by exporting raw materials without a strong industrial base. Nigeria has the raw materials and market to become not just number one in Africa but among the top 10 globally."
Investing in power sector plants should help improve the country's dilapidated transmission and distribution networks. Other foreign investors in the country include Standard Chartered Private Equity and emerging markets specialist Ashmore Investment Management. The two have invested an unspecified amount in aluminium can manufacturer GZI, which has already benefited from financial support from Standard
Chartered.
Ashmore's co-head of research, Jan Dehn, said: "Over a short duration, GZI has established itself as a premier manufacturer of aluminium cans, providing a platform for tremendous future growth across Africa." The company, which was the first can manufacturer in the whole of West Africa, already produces 1.2bn cans a year and there is plenty of scope for expansion.
Even by the strong standards of 2012, manufacturing sector stocks enjoyed a good year, with the 10 biggest consumer stocks rising 41.3%. This has already encouraged foreign companies to invest in Nigerian producers. For instance, South African food and beverage company Tiger Brands bought a 63% stake in
Dangote Flour Mills last year, leaving Dangote Industries with a minority 10% stake.
Tiger Brands has also offered to buy out smaller shareholders. Chief executive Peter Matlare said: "We will go up to a maximum of 70% in total, leaving the balance in Nigerian hands." The South African firm has made a series of other purchases in Nigeria, indicating that it regards the country as a likely source of rapid growth.
A fifth of all Africans live in Nigeria, so continued economic growth should eventually create a globally important consumer market. Other international companies are likely to follow where Tiger Brands is leading.
Subscribe for full access
You've reached the maximum number of free articles for this month.
Digital Monthly
£8.00 / month
Recieve full unlimited access to our articles, opinions, podcasts and more.
Digital Yearly
£70.00 / year
Recieve full unlimited access to our articles, opinions, podcasts and more.